If you ever stared at a chrysalis as a kid, patiently waiting for a beautiful new butterfly to emerge, you were probably left wondering just what was going on inside there. Was the caterpillar reconfiguring itself like a Transformer? Was it morphing like a Terminator? Nobody knows — except now everyone does thanks to these fascinating micro-CT 3D x-ray scans of the process.
---
---
The once unfathomable technologies of science fiction are starting to become a reality, and the latest comes in the form of an affordable X-ray scanner no bigger than a stick of gum.
---
We've all seen x-rays as art before, but this Christmas-themed selection is too good to pass up. Captured by Hugh Turvey, these images show what lurks beneath the wrapping paper you can't wait to tear open.
---
When most people tackle DIY projects related to airports, it's usually some kind of over-the-top commercial airline simulator. But not Ben Krasnow. He took a decidedly different approach by building his own X-ray backscatter machine using various parts found on eBay.
---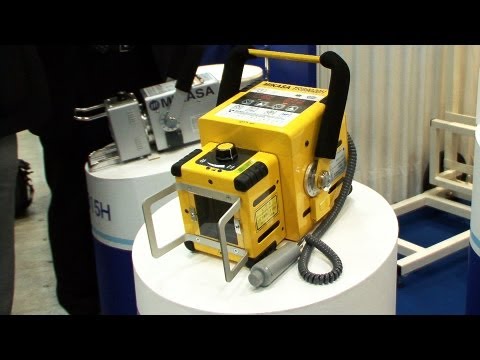 Developed by a Japanese company called Mikasa for emergency medical use in the field, particularly when there's no power after a disaster, the TRB9020H portable x-ray machine weighs just 6.8kg and can take up to 300 images on a single charge.
---
Cancer researchers have found that certain types of older dental X-rays may increase the incidence of the most common type of brain tumour in the United States: meningioma.
---