---
If you're passing through security at the Austin-Bergstrom International Airport, do everyone a favour and make sure you have your phone's Wi-Fi or Bluetooth turned on. Sure, it might be a teensy bit of a battery suck — but it will also help tell everyone around you just how long they will be spending in airport security hell.
---
If you were a kid in the 1950s and '60s you were bombarded with an amazing promise: one day, when you're all grown up, you'll be able to holiday on the moon. But until then you'll have to settle for space-adventure TV shows and comic books. Unless, of course, you won this real, live space simulator from 1959.
---
Conventional sniper scopes may allow for superlatively long shots but they are far from perfect, requiring a time-consuming refocusing of the sights should the target (or shooter) have to move position. But with the new RAZAR scope from Sandia National Labs, that refocus is handled almost instantly with the push of a button.
---
The threat of a tsunami is a very real thing for much of the Pacific coastline, yet many cities in the US haven't taken specific infrastructural measures to ensure their residents are safe when they happen. A new building in Washington will have the first purpose-built tsunami shelter in the country, offering accessible safety in a second-story room.
---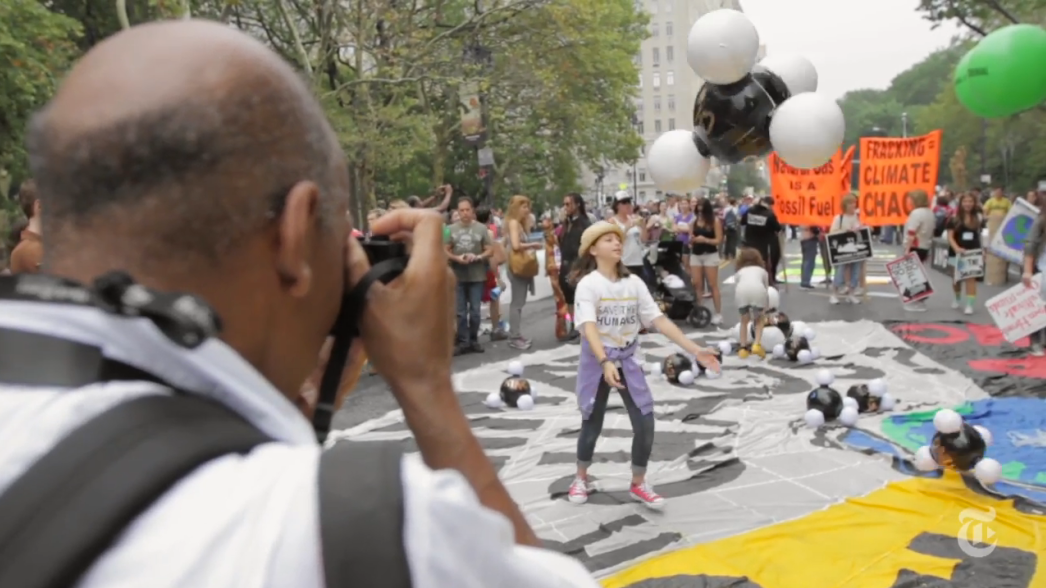 The New York Times Lens Blog recently posted this nice short doc on one of their photojournalists, Ozier Muhammad. It follows Muhammad around as he documents the climate march that took place in NYC in September.
---
The idea of branding a place is a fairly new one, and the notion of place-based typefaces is even newer, with national and local governments from Qatar to Chattanooga commissioning their own fonts. The latest country to set its on typeface is Sweden — but it's also questioning whether a national font is a bit too nationalistic for their progressive Scandinavian sensibilities.
---
The US government is looking into ways to use robots to save lives from the Ebola virus. Robots may not have feelings, but they have amazing immune systems, and experts have already pinpointed nine possible ways to put them to use.
---
French illustrator Manchu is one of the masters of classic sci-fi illustration. His worlds and spaceships are massive, optimistic, colourful and sometimes even zany on his alien spaceship designs. Masterfully crafted, his work reminds me of another one of the greatest: The British Chris Foss.
---