Communications Minister Malcolm Turnbull is a big advocate for freedom on the internet, and the freedom of markets. But this morning he drew a line in the sand: Aussies shouldn't download movies illegally, and at the same time, content owners shouldn't gouge Aussies. The solution to piracy according to Turnbull is to make content available quickly and at a fair price. A good idea, to be sure, but how will we get to Turnbull's perfect, pirate-free world?
---
Even a well-stocked first-aid kit is all but useless if you crack it open but have no idea what's actually needed for a particular emergency. So these aptly-named Clever Medkits feature a series of buttons and LED lighting that only illuminates the medical supplies needed for a specific injury, and it will even remind you when it's time to restock.
---
Flóra Borsi is fascinated by the beauty of coffee. And so she made this stunning series of pictures where New York City skies are dyed with coffee and the clouds are made of cappuccino foam. It's like the whole city is submerged in a gigantic cup of latte — and some how it is, considering New Yorkers' love for coffee.
---
Remember that 2006 movie Idiocracy? The one where Luke Wilson plays an average underachiever who wakes up 500 years in the future, only to realise that he's now the smartest person on Earth? And everyone else is dumb — like, really dumb? Well, that movie is cruel and terrible and you should be ashamed for liking it. Seriously.
---
This guy's name is Adam Delorme, although I will just go ahead and call him Darth Delorme. Or His Wizardness Lord Delorme of Snow. He can go by either name. Like the rest of the skiers in the documentary Less, his skiing seems more like an act of magic than actual skiing. At one point I thought it was all CGI.
---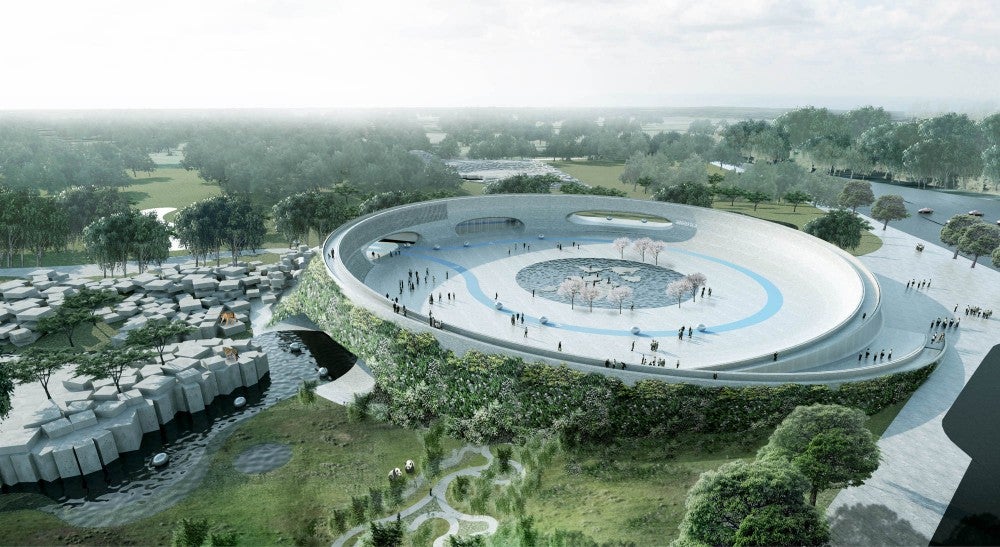 Even the most zoo-friendly amongst us probably harbor mixed feelings about the undeniable psychological and physical toll that captivity takes on animals. The Danish architects at Bjarke Ingels Group think they have designed a better way. A Zootopia, if you will, where humans are usually hidden from animals by grass shelters and mirrored pods.
---
Video: This goliath grouper sure isn't happy about sharing the waters with us humans. It grumpily swims over to the man spearfishing, intimidates him with a little head butt and then steals the fish he caught. Even worse, he took the guy's gun for a little joy ride. It's like stealing someone's date right in front of them.
---
Visiting the dripping sand castle basilica that is the Sagrada Familia in Barcelona could definitely be described as one of the most awe-inducing moments of my life. A spiritual experience? Perhaps. But is it a miracle? That's what a group of believers are trying to prove in their campaign to make its architect, Antoni Gaudi, a saint.
---
When I saw its thumbnail I thought this was an aerial photo of someone descending into one of those bloody Siberian holes at sunset. Then I zoomed in and saw it was a monster appearing through the ice, created by concept designer Pierre-Etienne Travers, which is cool because the rest of his artwork is phenomenal.
---
If ThinkGeek's Star Trek Borg Cube mini-fridge didn't do it for you, maybe its follow-up effort will get your geeky juices flowing. Drawing inspiration from another cubic pop culture icon, this Rubik's Cube fridge doesn't spin so it can never, ever be solved. However, it does solve the problem of how to keep ice cold beverages under your desk at work.
---