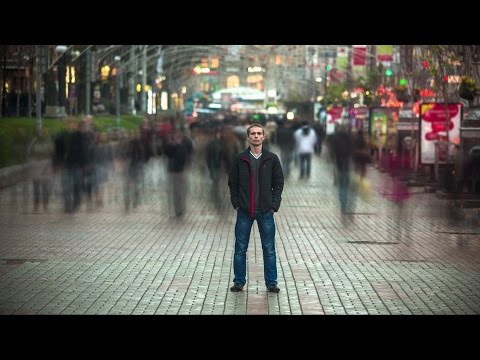 What did you do last night? Maybe watched a movie; enjoyed some pizza and the Destiny beta or maybe just prep for the week ahead. I usually do all of these things come Sunday night, but last night was different. Last night I needed calm. Silence. An escape from the hamster wheel of technology and to focus on me. Last night I engaged in my first ever round of Abromatheraphy, and I can't recommend it enough.
---
---
Forget viral campaigns and fan-made fakes: the first real trailer for The Hunger Games: Mockingjay (Part One) is here, and it's awesome.
---
Last Thursday night's episode of The Colbert Report in the US included a pretty lengthy interview with multi-industry mad scientist Elon Musk. If you don't have access to The Comedy Channel in Australia through Foxtel, don't sweat — we've got you covered.
---
Dr. Wade Marynowsky's Nostalgia For Obsolete Futures is an interactive exhibition opening next month at the National Gallery of Victoria. Blending performance art, sound and video installations with robotics, the work includes four super-creepy programmed and Victorian-era-dressed robots that will roam the Gallery's foyer.
---
Los Angeles's swiftly mutating downtown district is usually viewed at street level. Now, thanks to filmmaker Ian Wood, we get a top-down perspective of the city's transformation in this gorgeous video, which he shot with a lightweight remote-controlled quadcopter and camera system. 20 stories up, there's change afoot as well.
---
---
Google and Motorola may have parted ways in January, but it if this latest Android Police rumour holds up, it appears to have been on good terms. The Nexus 6 may be a hefty Moto device, and while details are scant, it does have a delightful nickname: Shamu.
---
Australia allocates around A$9 billion a year of taxpayers' money for research, but how do we know if that money is being spent wisely? With the Australian Government threatening to reduce the amount of money allocated to research, it is time for researchers to take a more serious look at how to improve the research funding system.
---