Look, the problem with Netflix is that it has too many movies and TV shows. One category Netflix has that most people don't visit, because they're too busy binging on sci-fi and action, are its documentaries. Here's a shortcut to what you should learn about this weekend.
---
If it weren't for the Hubble telescope, our selection of dope images for lock screens and desktop backgrounds would be far scantier. Thankfully, NASA's omnipresent orbiter has been snapping celestial photos for a good quarter century — but its construction actually began way earlier, back in the late '70s, continuing throughout the next decade.
---
If you have a parent who's handy with tools but has a better equipped workshop than Bob Vila, you might want to consider something a little different for Mother's or Father's Day this year. This adjustable spanner, rubber mallet and pipe wrench might look like the real thing, but they're actually all made from chocolate and perfectly finished to look the part.
---
Video: I didn't expect it to be, but staring straight into the eyes of these fascinating bugs is chilling. The clear, close up shots of their heads and the incredible, foreign detail of their eyes and bodies makes them seem like they're not a part of this world. I mean, you could totally convince me that these are aliens.
---
Briefly: Photographer Sam Cornwell captured this awesome meteor streaking across the sky and discovered that it left a gnarly smoke trail in the shape of a Z before it disappeared. You can see the photos he took of the fireball of a meteor here.
---
Earlier this week, the badass X-47B drone became the first ever unmanned aircraft to refuel while in the air. Think about how cool this is, the drone has to meet the KC-707 tanker plane in the air, position itself perfectly to snatch onto the fuel line and then gas itself up with no one on board. So freaking cool.
---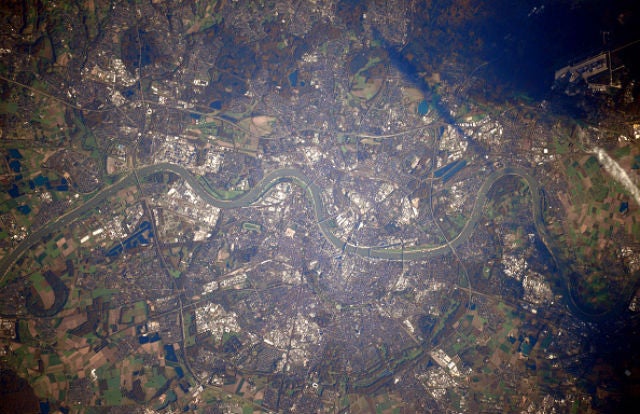 ---
Buckminster Fuller was either a brilliant inventor or a nutcase charlatan, depending on who you ask. And perhaps no single invention of Bucky's encapsulates that divide quite like his Dymaxion car. Was it a death trap or a feat of engineering genius? The Wall Street Journal recently tested out a functioning replica and decided it was very much the former.
---