---
Our current spacesuits are awesome pieces of technology, but they certainly have their limitations. This is why MIT scientists (and NASA itself) have been working on a next generation spacesuit. And their latest innovation is super futuristic.
---
It seems like everyone in Australia went out to buy an iPhone today. Official counts of the numbers of Apple's latest smartphone handsets sold are still yet to appear, but sources have told us that at least one telco has exhausted its stocks. Optus sold an insane amount of iPhones over the first few hours of this morning.
---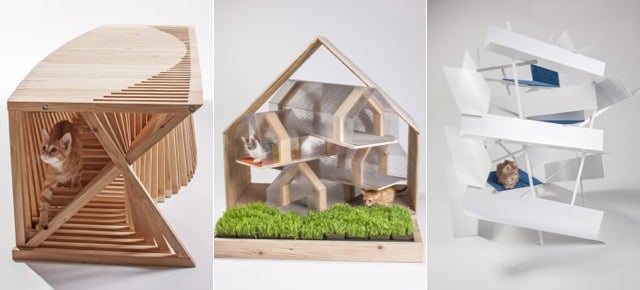 Cat folks know their precious furball deserves the very best, but feral kitties are often left to fend for themselves. So FixNation, a non-profit dedicated to spaying and neutering street felines, commissioned a group of LA-based architects to design custom outdoor accommodations for an event raising awareness — and cash — for their cause.
---
vidSuperb animation made to promote the League of Legends 2014 World Championship, a professional gaming competition with a prize pool of $US2,130,000. It was created by Robert Valley for Riot Games.
---