---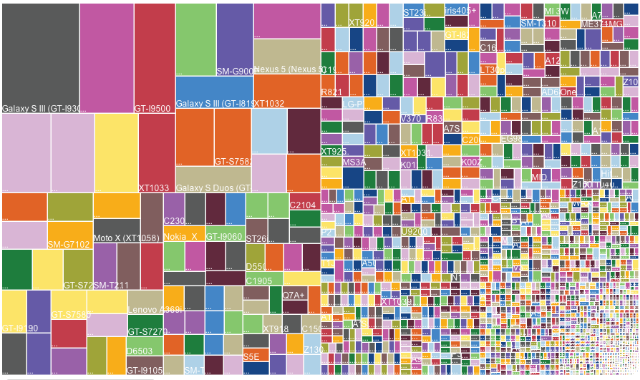 This seemingly random assortment of colourful rectangles, reminiscent of a terrible paint swatch accident, actually represents the state of Android fragmentation in 2014. OpenSignal, a website dedicated to mapping all things mobile, pulled together this data and saw 18,769 distinct devices downloading its app on Android. And we thought last year was bad.
---
So many accountants in one room.
The Australian Tax Office is a pretty conservative organisation.
It's probably not as contemporary as it should or could be, but the organisation is working on that, Matthew Hay Assistant Commissioner for strategic program service delivery told a packed room at the Xerocon event in Sydney today.
---
---