---
The Obama administration's record on environmental responsibility took a huge hit last Friday when the Feds approved not only energy exploration off the Eastern US seaboard for the first time in 40 years, but also the use of sonic cannons, which have been linked to immense disruptions of oceanic life. Who cares about the survival of the world's 500 remaining Atlantic right whales; Virginia and the Carolinas need more fossil fuels to burn!
---
Video: It probably requires a lot of planning, a lot of strategic rope placement and a lot of brass balls, but once you're all the way up there and everything is set, chopping down a tree with a chainsaw looks like crazy amounts of fun. This GoPro footage from the chainsaw's perspective proves that.
---
The folks at ThinkGeek put so much effort into their April Fool's Day prank products every year that often times they end up turning them into a reality. Remember the Star Wars Tauntan sleeping bag?, that started life as a prank. And of all the wonderful products ThinkGeek pretended to announce on April 1 this year, the Back to the Future Flux Capacitor car charger is the one to get the IRL nod.
---
---
Video: Imagine that you have the ability to know how many times people lied in their life. Or how many days they will live just by looking at a number displayed on the top of their heads. That's the premise of this mind-twisting short film by Robert Hloz: Two people with that rare ability meet randomly on the street.
---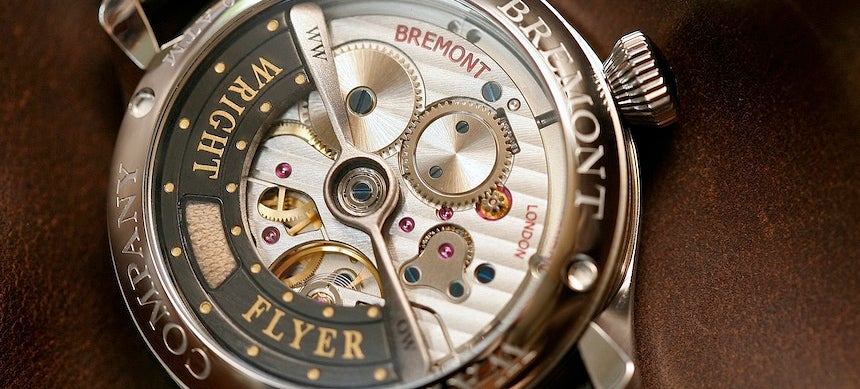 Starting in 2010, Bremont has been paying homage to significant moments in the history of technology with a unique line of watches that includes the Codebreaker which celebrated the work of the WWII Enigma machine crackers. Now the watchmaker is honouring the Wright Brothers' achievements with a new timepiece that includes an actual piece of the original Wright Flyer.
---
Humans are highly adaptable creatures, and we'll do anything we can to prevent an injury from completely immobilising us. So if robots are supposed to eventually take over all of our duties, they need to learn how to quickly bounce back from damage as well — which is what this research with walking robots is hoping to achieve.
---
---