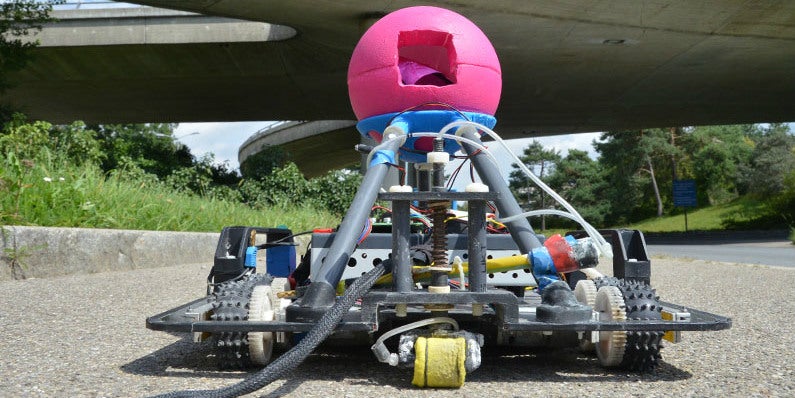 De-icing slippery winter roads is a vital public safety measures in cold-weather climates. However, the annual cycle of salting streets only to have the mineral seep into the blacktop and rot it from the inside wreaks havoc on transportation infrastructure throughout the U.S. and around the world. This little bot helps fix that.
---
Meet Grant Meyers. A man passionate about sound, he can pull meaning from cacophony. He works as a foley artist (someone who recreates the ambient sounds in film) for porn movies. He LOVES it.
---
We live and die by the cord; the energy tethers are everywhere — powering our portable gadgets and stay-at-home decor — and they're pretty much always a tangled, unsightly mess. We need them, but they're ugly… Unless! Unless you could disguise the longuns in an artful sprawl of faux-ivy, like you lived in some kind of fantasy world where electricity came naturally from houseplants.
---
What kind of drones do ISIS militants use? Nothing fancy actually: in fact, they use an off-the-shelf consumer drone like a DJI Phantom.
---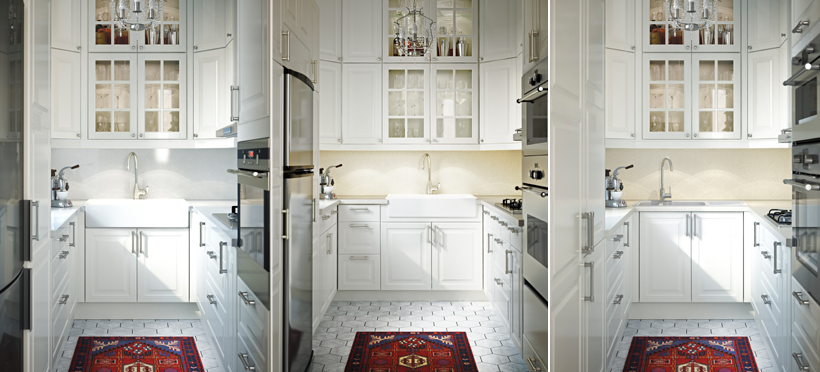 The rooms in IKEA's catalogues may look like wonderlands of inexpensive furniture, but they're mostly computer generated. Like, 75 per cent computer generated. The Swedish juggernaut has experimented with CG product shots for almost a decade now, and it's getting incredibly good at it. But it's far from the only company doing it.
---
If you're what many would consider a coffee "snob", you might prefer to brew your elixir using the manual pour-over method for ultimate control. This Norwegian machine provides the convenience of automation with the quality of a pour-over in one pretty striking package.
---