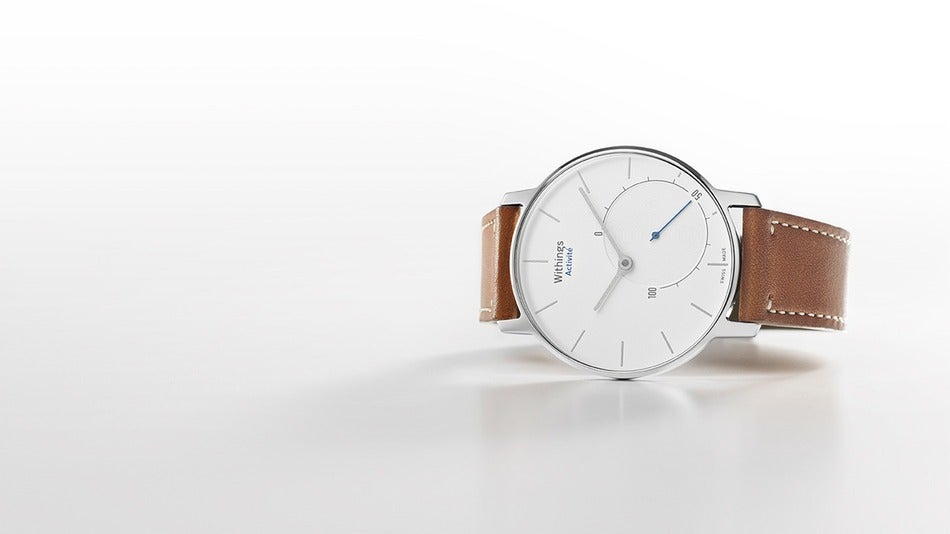 ---
Last year, Withings' Pulse fitness monitor impressed us with the plethora of data it collects — including, as the name suggests, your pulse. This year's update adds yet one more handy feature: a blood oxygen monitor. Mountain climbers, now you can breathe easy.
---
Designing an electronic device to wake someone up is easy — it just needs a clock and suitably loud speaker. But designing a device that wakes someone up gently so they're not a tyrant in the morning, and helps them get to sleep at night? That's a challenge that Withings tackled with its new Aura bedside system that uses light and sound to make falling asleep and waking up a lot easier.
---
---
Withings little Smart Activity Tracker is, in fact, tiny but a smidge larger than the Fitbit One. It's an odd little shaped device in that it's kind of like Apple's iPod Shuffle if you've ever seen one of those before.
---
---
Withings' new baby scale seems like a great idea for tracking babies weight. Plop the kid on the scale, and it wirelessly sends data to a Withings app, graphing it up just as prettily as your delightful little baby.
---
The original Withings Wi-Fi scale was kind of cool. It offered adults a chance to carefully monitor their weight using Wi-Fi and apps to incentivise weight loss and weight management. But the new Wi-Fi baby scale that the company has unveiled at CES this year? Is it really the kind of gadget people would spend money on?
---