Buying a speaker with omnidirectional sound may sound a little pointless, but unless you're always sitting in the same spot to listen to your music or watch your movies it actually makes sense. We're seeing more and more 360-degree speakers come out, but now Samsung has two new glossy obelisks that will project sound all around your living space.
---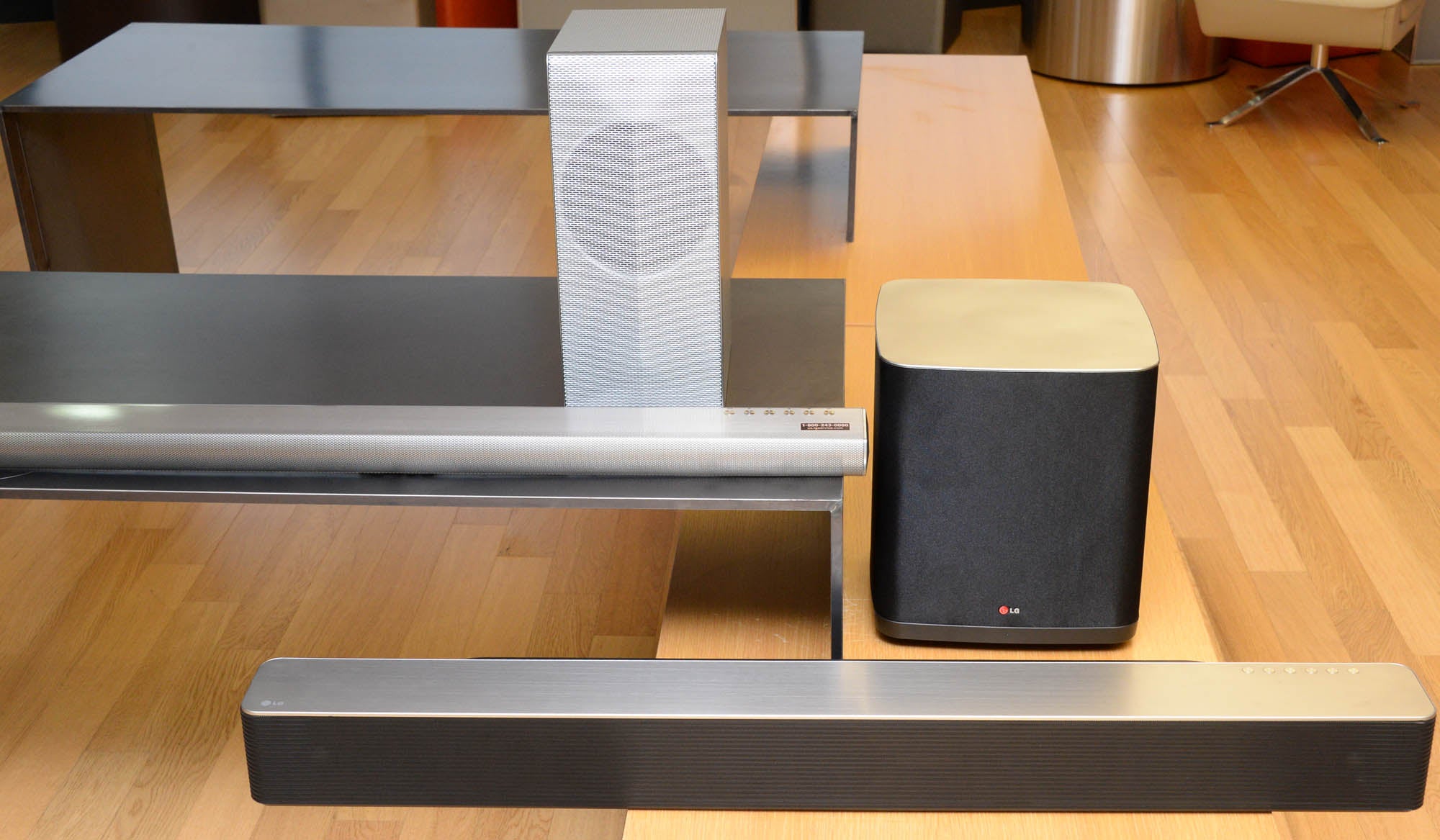 ---
Bluetooth speakers are a dime a dozen these days. Some are definitely better than others, but most of the wireless hi-fi units on the market are made by electronics companies rather than heritage audio companies with a foremost interest in sound quality. There are some longtime audio brands out there that take their time and do things right, though. Bang & Olufsen's first ever Bluetooth speaker, the BeoPlay A2, is actually one of the best you can buy.
---
There are dozens of Bluetooth speakers available in Australia today that follow a standard template: internal rechargeable battery, Bluetooth, microphone for handsfree calls, and a set of mono or stereo speaker drivers to make the best use of that precious remaining chassis space. Harman Kardon's Esquire Mini doesn't pack the outright punch of its bigger brother, but it's significantly more portable and makes a great hotel room companion for those short overseas trips. (OK, get your mind out of the gutter.)
---
Melbourne design team Studio Proper is best known for its Wallee mounts for iPad and iPhone. (They're not terrible, either, according to you.) But they've branched out from cases and mounting systems, dipping their toes in the waters of technology with a novel, circular wireless speaker. It's called the PA2 — that's for Proper Audio, by the way — and it's actually the second Bluetooth stereo that Studio Proper has designed and prototyped.
---
Samsung's wireless multi-room speakers are a new addition to the market, but make for strong competition against the might of Sonos, as well as upstart competitors like LG's Music Flow. As well as the largest M7 wireless speaker and mid-weight M5, Samsung has a new, smaller unit in the M3 — made for bedrooms, smaller apartments, and spaces where you can't fit a big hulking music box.
---
Sonos has been the king of multi-room audio for a decade, but Samsung is making quick inroads with its own multi-speaker range. LG wants a piece of that pie too, and has four new multi-room audio speakers, and a wireless receiver to tie it all together, out in a few days.
---
Not content with just releasing new in-ear, on-ear and over-ear headphones, both wired and wireless, Bose also has a new rechargeable speaker. The SoundLink Colour is a compact, powerful, portable Bluetooth speaker that isn't without its compromises, but does a great job for actually playing music and other audio wirelessly from your smartphone.
---
---
If you want to buy a Bluetooth speaker for picnics and beaches and afternoons in the backyard, you have a lot of choice. Kickstarter success story Outdoor Tech has a rugged wireless boombox, the Big Turtle Shell, that wants to knock off the UE Boom and Jawbone's Big Jambox as the outdoor speaker of record.
---