In the comics world, a little kid like Calvin can churn out a small army of miniature snowmen in a single afternoon. In reality, it takes a lot longer, and you'll end up with a pair of freezing soaking wet gloves well before you're finished. But if you have access to a 3D printer, you can make the process of building a tiny snowman army a lot easier with this simple plastic mould.
---
The same inflatable tube you use to lazily drift on the lake in the summertime works just as well on a snow-covered hill in the winter — until you hit a patch of rough icy terrain. Then the odds of it getting punctured are all but guaranteed. So the makers of the Airboard, a more purpose-built inflatable sled, have reinforced the underside so it's stronger and slides even better.
---
Briefly: Yesterday's giant fire in Williamsburg, Brooklyn, left a paper records warehouse in tatters. While the building is still smouldering away, the New York Fire Department has been showering it with water from all sides. The cold winter air combined with a cascade of fire hose water makes for an icy freeze that is certainly a sight to behold.
---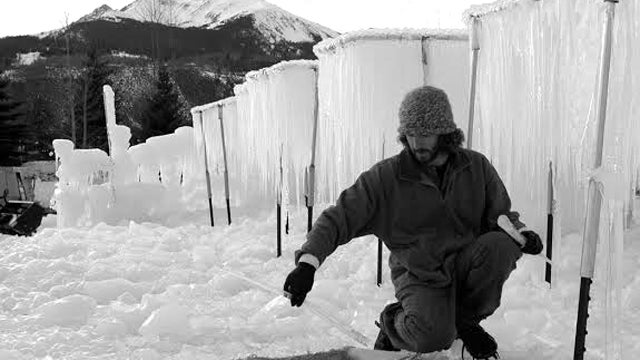 ---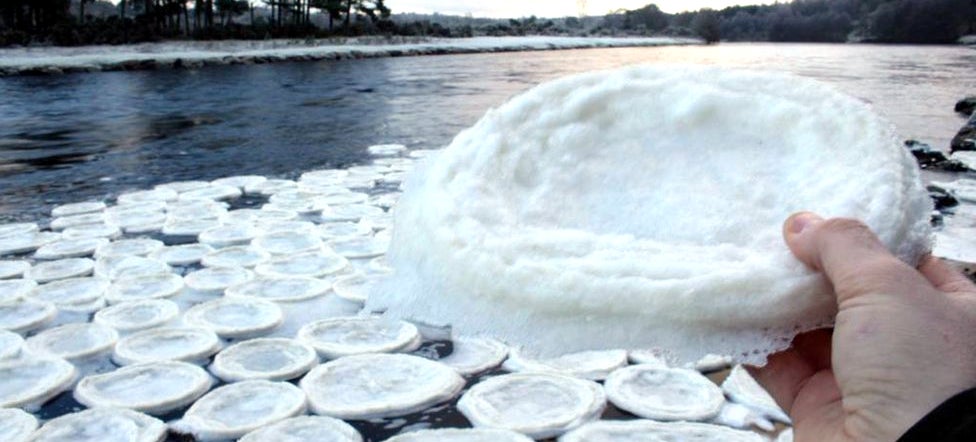 Weird thingshappen in the winter cold. At the River Dee in Scotland, that includes dozens of recently discovered "ice pancakes" floating on the river surface. Their strange shapes boggle the imagination, but rest assured, there's an explanation for their existence.
---
It was 77 degrees in LA today which is what qualifies as Christmas here. Who needs a white Christmas, the sprawling city of Los Angeles sure doesn't need pea coats or functional (not fashionable) scarves or snow shovels or visible breath to celebrate Christmas. Paddle boards and a beach will do just fine.
---
It's too bad that snow really only falls during the winter months when the days are so short. It means that if you lose track of time, you'll find yourself careening down a snow and ice-covered hill on a sled in the dark of night, with no way to see what you're about to crash into. Unless you bring a torch, or sled with this glowing downhill racer.
---
Snowflakes are endlessly fascinating and incredibly beautiful. But while they're all (sort of) unique, they can be neatly divided into well-defined types of flake. This chart shows them all.
---
Video: Here's a clever video that shows the "formation" of a snowflake. It's actually footage of a snowflake melting, but it's played in reverse, so it seems like we're seeing the birth of a snowflake. But even though it uses that bit of trickery, it's such a beautiful process to see. I wish we could see it in real life.
---