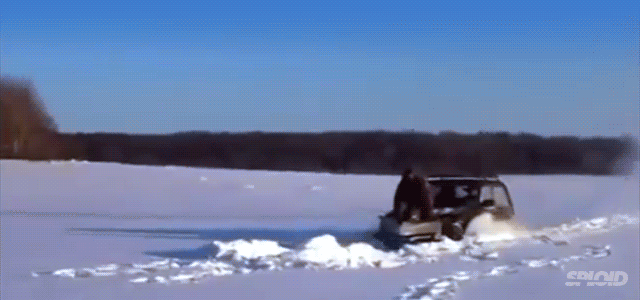 Winter came and overstayed its welcome in the Northern Hemisphere. At what point do you make like these Russians and turn your tiny crappy cars into snow plow sleds? I say the next snow. Just hop on the hood of your car and make a friend drive you through and pummel it. Winter is stupid, this type of stupid fun makes it a little less so.
---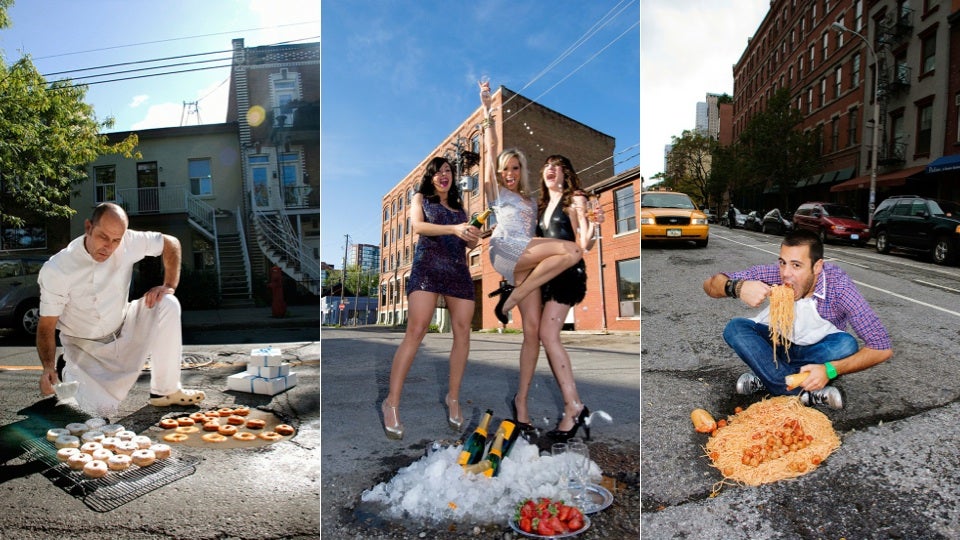 In Montreal, Canada, two artists decided that if potholes are here to stay, they can at least provide a little levity. Photographer Davide Luciano and food stylist Claudia Ficca took to the streets to transform "the bad into good", after spending $800 on repairs when their car hit a pothole a few years ago.
---
Signal Snowboards has made a name for itself — at least outside of snowboarding circles — with its experiments using unorthodox materials to make decks. The company's glass snowboard was surprisingly resilient on the slopes, as is its latest creation which was actually made from recyclable corrugated cardboard.
---
Snowball fight? Those are for idle teens who have nothing better to do than to go windmilling around, awkwardly flinging globes of snow with little speed and even less accuracy. Snowball war, complete with its own customised slingshot arsenal? That's what I'm talking about.
---
Niagara Falls is always powerfully beautiful. A frozen Niagara Falls is even more impressive, like pressing pause on nature to hear the silence. A frozen Niagara Falls filled with colours from a light show? Just look. Photographer Michael Muraz showed us these amazing images of Niagara Falls and the frozen colours make it look like a wonderland.
---
Ski season and heaps of snow don't always coincide with one another in the way resorts would like. That means they have to use the power of machines to manufacture snow. The resort of Zermatt, Switzerland, does that on a polar vortex-like scale, thanks to 1000 machines pumping out seven megawatts of power for oodles of artificial fresh powder.
---