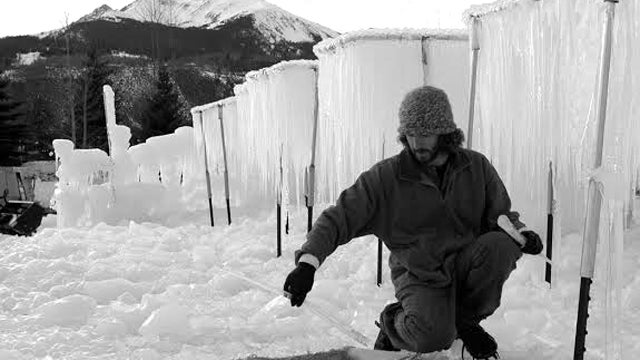 ---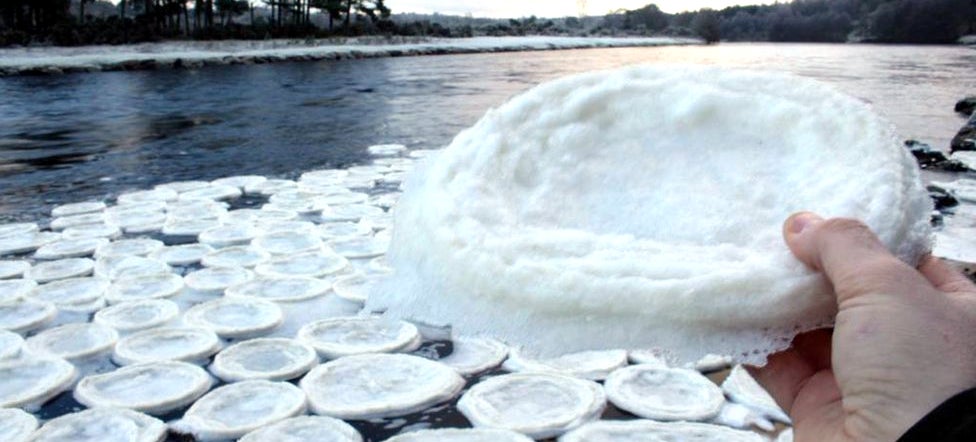 Weird thingshappen in the winter cold. At the River Dee in Scotland, that includes dozens of recently discovered "ice pancakes" floating on the river surface. Their strange shapes boggle the imagination, but rest assured, there's an explanation for their existence.
---
It was 77 degrees in LA today which is what qualifies as Christmas here. Who needs a white Christmas, the sprawling city of Los Angeles sure doesn't need pea coats or functional (not fashionable) scarves or snow shovels or visible breath to celebrate Christmas. Paddle boards and a beach will do just fine.
---
It's too bad that snow really only falls during the winter months when the days are so short. It means that if you lose track of time, you'll find yourself careening down a snow and ice-covered hill on a sled in the dark of night, with no way to see what you're about to crash into. Unless you bring a torch, or sled with this glowing downhill racer.
---
Snowflakes are endlessly fascinating and incredibly beautiful. But while they're all (sort of) unique, they can be neatly divided into well-defined types of flake. This chart shows them all.
---
Video: Here's a clever video that shows the "formation" of a snowflake. It's actually footage of a snowflake melting, but it's played in reverse, so it seems like we're seeing the birth of a snowflake. But even though it uses that bit of trickery, it's such a beautiful process to see. I wish we could see it in real life.
---
Video: Holy cow. I don't know how professional skier Cody Townsend pulled off this insane ski line that saw him pretty much drop straight down and then through the most narrow of cracks while skiing insanely fast, but he did it. The English language is not equipped to express how unbelievably mind-blowingly awesome his ski run was.
---
---