---
The folks at Signal Snowboards like to experiment over the winter months with conceptual deck designs — sometimes they're practical, and sometimes they're downright crazy. And the company's latest creation, a snowboard with a built-in turntable, probably falls into that latter category.
---
Waking up on a dark winter morning is never fun. But imagine if the sun didn't come up at all. Rjukan, Norway — which is cast into shadow for five months a year — has found a solution. The town is finishing its first winter using a system of mirrors to create an oasis of sunlight during its perpetually dark winter months.
---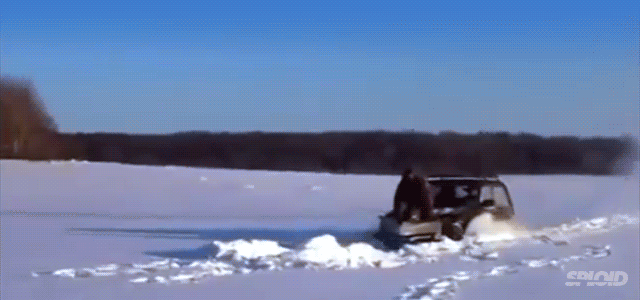 Winter came and overstayed its welcome in the Northern Hemisphere. At what point do you make like these Russians and turn your tiny crappy cars into snow plow sleds? I say the next snow. Just hop on the hood of your car and make a friend drive you through and pummel it. Winter is stupid, this type of stupid fun makes it a little less so.
---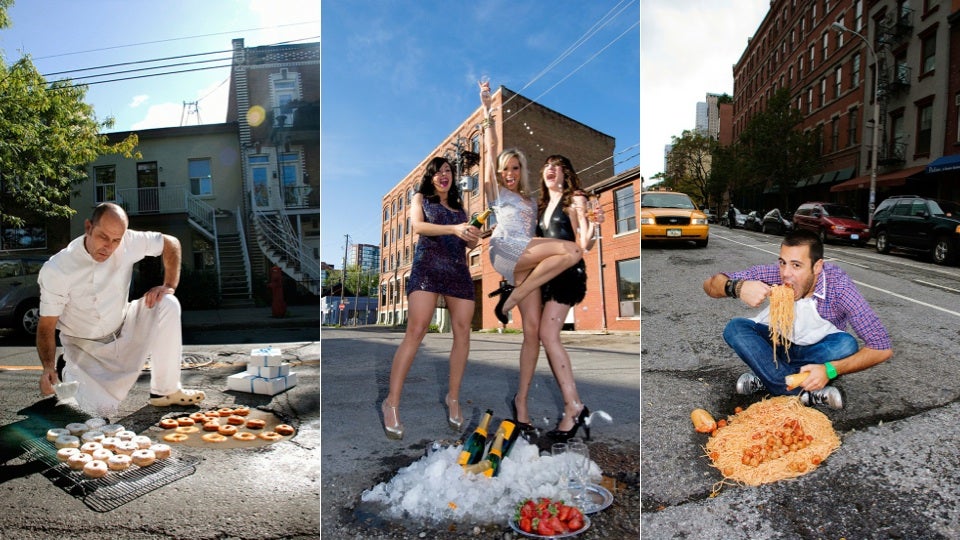 In Montreal, Canada, two artists decided that if potholes are here to stay, they can at least provide a little levity. Photographer Davide Luciano and food stylist Claudia Ficca took to the streets to transform "the bad into good", after spending $800 on repairs when their car hit a pothole a few years ago.
---
Signal Snowboards has made a name for itself — at least outside of snowboarding circles — with its experiments using unorthodox materials to make decks. The company's glass snowboard was surprisingly resilient on the slopes, as is its latest creation which was actually made from recyclable corrugated cardboard.
---