The fire hydrant that we know today traces its origins back to fire plugs. Water mains that transported fresh water in a city or town used to be made of hollowed out logs buried beneath the streets. Whenever there was a fire and firefighters needed water, they dug up the cobblestone street and drilled a hole into the wooden pipe. After they extinguished the fire, the firefighters put a plug in the hole — called a "fire plug" — before reburying the water main. The plug could then be removed and the same hole used if another fire occurred in the area, saving the drilling time.
---
---
The folks at Signal Snowboards like to experiment over the winter months with conceptual deck designs — sometimes they're practical, and sometimes they're downright crazy. And the company's latest creation, a snowboard with a built-in turntable, probably falls into that latter category.
---
Waking up on a dark winter morning is never fun. But imagine if the sun didn't come up at all. Rjukan, Norway — which is cast into shadow for five months a year — has found a solution. The town is finishing its first winter using a system of mirrors to create an oasis of sunlight during its perpetually dark winter months.
---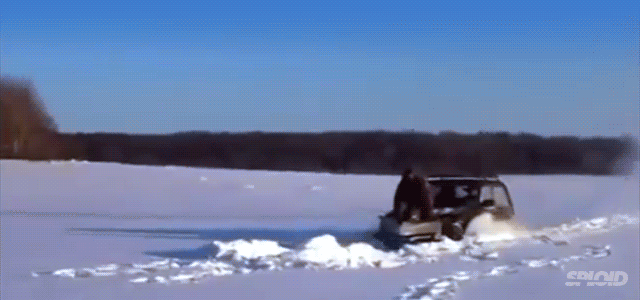 Winter came and overstayed its welcome in the Northern Hemisphere. At what point do you make like these Russians and turn your tiny crappy cars into snow plow sleds? I say the next snow. Just hop on the hood of your car and make a friend drive you through and pummel it. Winter is stupid, this type of stupid fun makes it a little less so.
---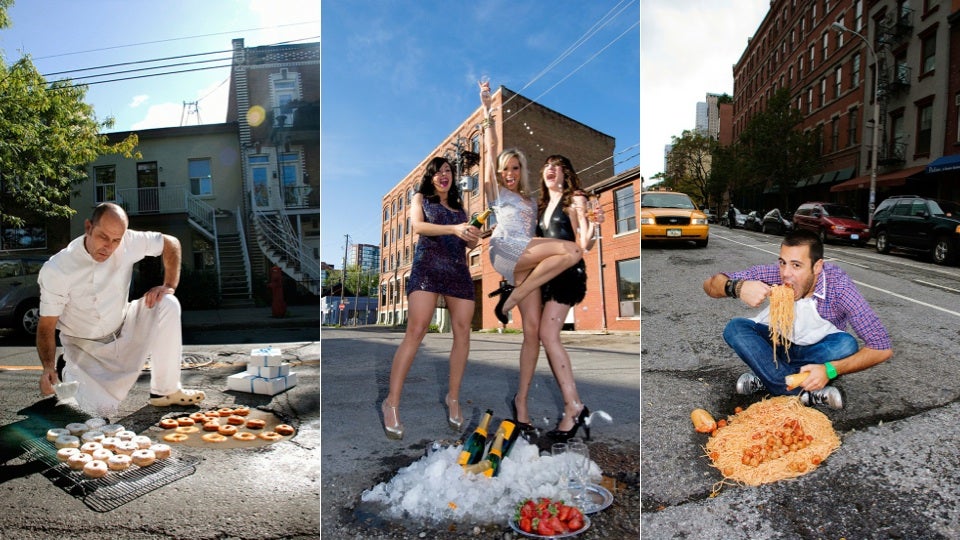 In Montreal, Canada, two artists decided that if potholes are here to stay, they can at least provide a little levity. Photographer Davide Luciano and food stylist Claudia Ficca took to the streets to transform "the bad into good", after spending $800 on repairs when their car hit a pothole a few years ago.
---