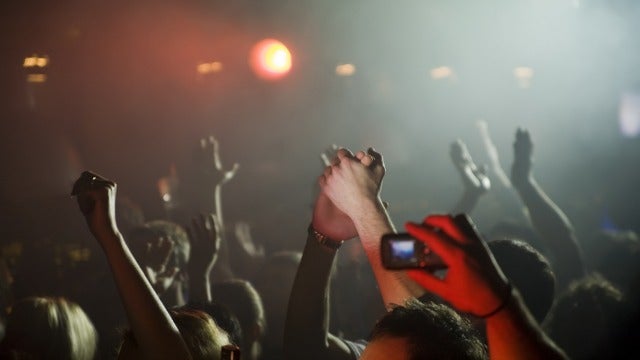 Potential buzzkill alert: you're at a concert, and your section runs out of beer. But magically, your phone gets a message that says you should head one section over where there's plenty of Buds to be had. Thanks to a developing Wi-Fi tech that knows exactly where you're sitting, that might soon be a reality.
---
Last time we checked in with Peter Jellitsch, the Austrian artist was using modern alchemy (aka a radio-wave-measuring device) to turn Wi-Fi's invisible peak-and-valley signals into physical objects. Now he's gone 2D, creating a series of diagrams that depict Wi-Fi bandwidth.
---
Google's Chromecast media streamer continues to improve, ticking more of the boxes we think it needs to tick to become one of the best ways to get your Android apps onto the big screen. The latest development is a way to mirror your Android screen, in any app, to Chromecast — beating Apple's AirPlay Mirroring at its own game.
---
It's hard to get excited over a dedicated voice recorder these days, especially when smartphones have tried to step in and fill that role. But when it's vital that you capture every word in an interview, a voice recorder is still the best tool for the job. And Olympus has now made them even better with built-in Wi-Fi that lets you control its new DM-901 from a smartphone app, letting you get as close as possible to your subject.
---
Finding free internet at the end of an ethernet cable is like winning a dollar in the lottery. You know you should be happy, but it's more of an inconvenience than anything. However, with D-Link's new AC750 compact wireless router, you can turn that tethered internet lemon into delicious wireless lemonade, and it even lets you share files on a USB drive with any computer in range.
---
Linksys' WRT54G is considered to be the best-selling wireless router of all time. And its iconic black and blue design has become synonymous with such hardware — just look at the image used on this generic wireless router Wikipedia page. So it makes sense that for its next generation router, the new Linksys WRT1900AC, the company would revive that iconic design — albeit with a few aesthetic and technical upgrades.
---
Forget about stealing your neighbour's Wi-Fi to surf the internet. Using cheap everyday materials, researchers at Duke University's Pratt School of Engineering have developed a remarkable device that can convert microwave signals, like those used to wirelessly transmit the internet, into usable electricity. So ,in the future, you might instead be able to use your neighbour's Wi-Fi network to power your home.
---
If the hype is to believed, Li-Fi could be the next Wi-Fi. If that's the case, then we're excited — because a team of researchers has just smashed the record for visible light data transmission, pushing it to a staggering 10Gbit/s.
---