Coaxial wiring — like what runs into your cable box — revolutionised data transmission by drastically widening the wire's data pipeline. Two years ago, a research team from University of Southern California accomplished the feat using a vortex of lasers. Now, that same team is back with a means of coiling radio waves around themselves that could provide us with theoretically limitless, long-range Wi-Fi connectivity.
---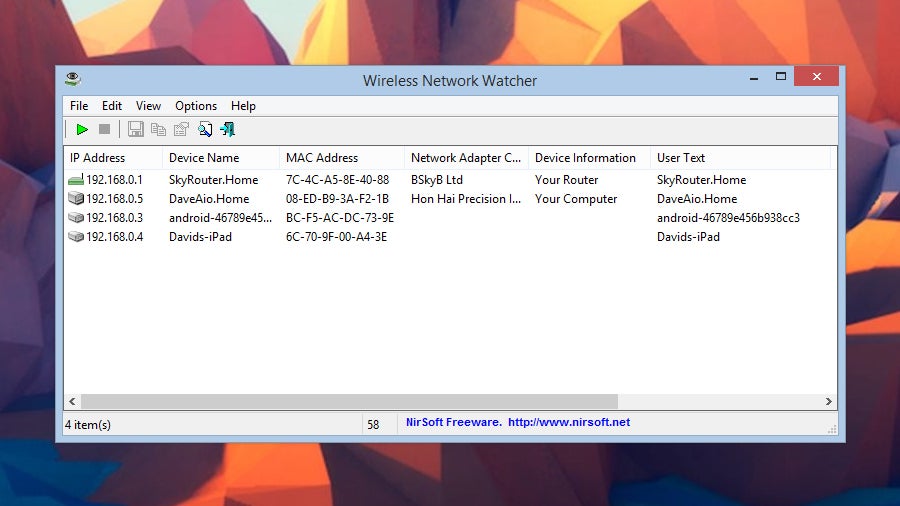 Wireless Network Watcher is a free, simple program for Windows XP and above that can take a quick look at the computers and devices connected to your home network. Fire it up and make sure there's no one on your Wi-Fi network who shouldn't be there. If you do find a squatter, a password change on your router should be enough to thwart them.
---
You'll be able to call people using your Wi-Fi connection on the iPhone 6, so when your Wi-Fi is working better than your reception is (all the time?) you'll have an alternative. And Apple's Wi-Fi received a speedy upgrade: 802.11ac WiFi in the iPhone 6, or three times faster than the previous generation. But that's nothing compared to the handoffs.
---
If you have a smartphone or tablet in your household, you need not be tied to either its tiny, tinny speaker or a single Bluetooth or Wi-Fi speaker — why not play your music through half a dozen different speaker at once, all in different rooms? Multi-room audio has been around for a decade now, but the race is heating up of late; Samsung's new M5 and M7 wireless multi-room speakers are the company's attempt at dethroning Sonos as the Wi-Fi hi-fi system of choice.
---
Previously, we've seen researchers use everyday Wi-Fi signals like radar, able to detect shapes through a door or wall. Well, here's the logical next step toward the robot overthrow: Putting that tech on top of wheeled robots. You can run (OK, walk), but hiding behind a brick wall is futile.
---
Odds are that if you live in or around any metropolitan area in Australia, you have ADSL2+ internet at home. It's possible to buy a single, reasonably priced all-in-one modem router that handles anything that a regular family could want. Belkin's AC 1750 DB modem router is a simple, relatively powerful device aimed at anyone who isn't so interested in fiddling with network settings, but wants security and safety on their home network.
---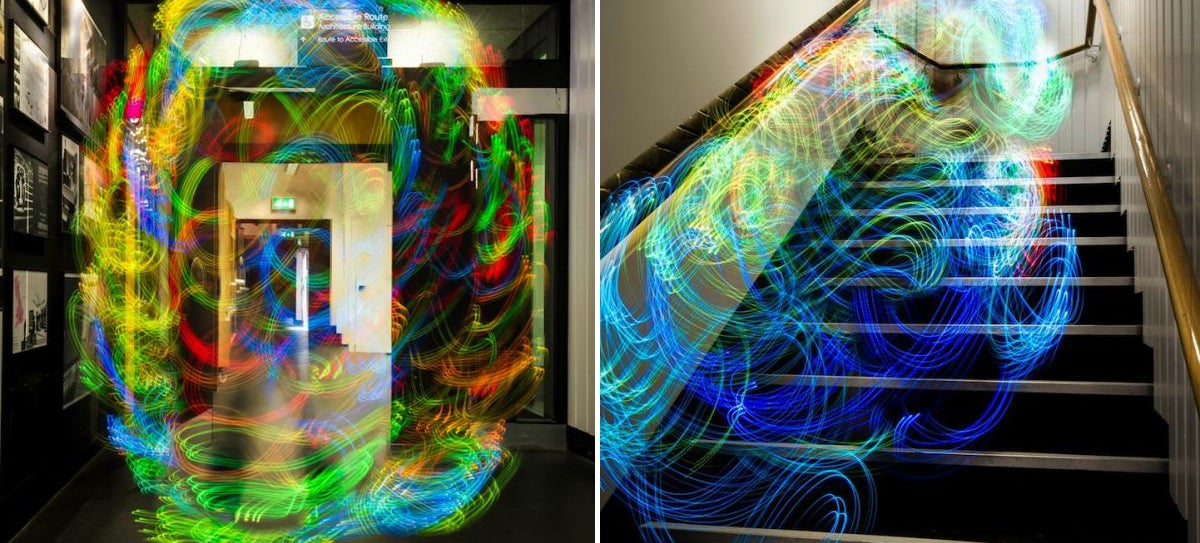 ---
With 802.11n the wireless standard of choice, the market is already gearing up for the deployment of its successor, 802.11ac. Not that Nitero — a company spun off Australia's ICT research hub NICTA — cares that much: it's just announced a chip based on 802.11ad, aimed at low-power devices such as smartphones and tablets.
---