Loading page
---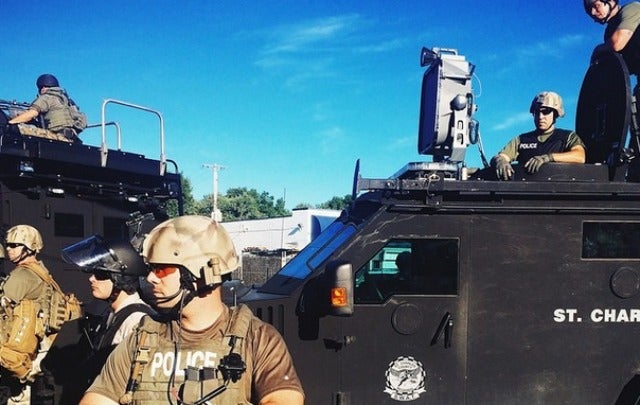 Protests in Ferguson, Missouri have reached a terrifying fever pitch, and the ludicrously armed Ferguson Police Department is bringing all its crowd-control weapons to bear, tear gas, stun grenades, rubber bullets, you name it. One of the more controversial of those is the LRAD Sound Cannon. So what's the harm in a little noise? Well, a lot, actually.
---
For three decades, most of us have interacted with computers in exactly the same way: We point with a mouse (or a finger!), click, and watch the screen. In one way, it's the most outdated element of human computer interaction around. But in another it's the thing that's shaped every operating system and device designed since its invention. We're starting to leave it behind though. Here's what's coming next.
---
Did you hear about the HTC One's fancy new "UltraPixel Camera"? HTC touts the camera as an end to the "megapixel wars". UltraPixels! Revolution! And, yes, the technology sounds very promising, but, uh, wait a second, what is an UltraPixel anyway?
---
Tired of smiling and nodding along while your electrical engineering buddies debate the finer points of electromagnetic theory? If you're taking a critical eye to the definitive guide to batteries, you've got to understand what electricity is to begin with. Here's a crash course on the fundamental force that's driving our digital revolution.
---
The human race produces 2.5 quintillion bytes of data every day — far too much to crunch using conventional desktop applications. Mining this mountain of data for nuggets usable information is one of the biggest challenges facing modern society. But a new generation of analytic tools are helping us control the phenomenon that's becoming commonly known as Big Data.
---
Loading page