Are you worried about the eco-impact of all that tossed confetti at your upcoming nuptials? Or maybe you don't want to have to pay someone to clean it all up. Either way, just opt for Niko Niko's new Throw & Grow eco-friendly confetti. Made of a biodegradable paper-like material shaped like little blossoms, the confetti is filled with seeds that will eventually sprout into a patch of wildflowers.
---
If rain on your wedding day is a bad sign, then what is having your wedding ceremony interrupted because your hot air balloon crashed? That's what happened to poor Jonathan and Kerin Narcisse, who exchanged their vows in a hot air balloon and then had a strong gust of wind slam their hot air balloon into the ground.
---
Eddie Zarick is a clever man. First, he has a girlfriend who is a comic book nerd and loves Iron Man. "She always calls me Tony Stark for all of the projects I have going," he says. Second, he can make stuff like this cool motorised Iron Man arc reactor, which opens to reveal a proposal ring.
---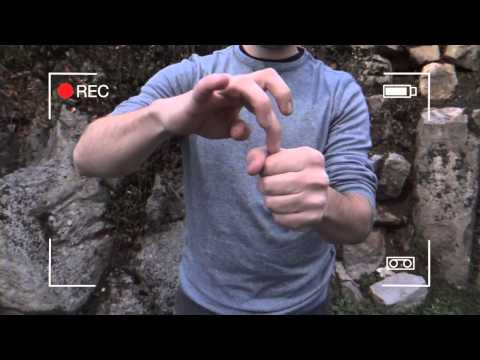 We've seen a marriage proposal that was filled with memes. We've seen a proposal that started from a plane crash. This proposal was done with a magic trick. Watch it. Sean Emory, an actual illusionist, pulled off the trick of a lifetime: he got a girl to marry him.
---
Photographer Jacki Bruniquel's hair got too close to a candle and caught fire while shooting Murray and Emma Burton's wedding ceremony. Thankfully, one of the groomsmen quickly ran after her to extinguish the flames.
---
Otto Ruttan got married to Leanne in the Aquarius Reef Base on March 26, 1996. They met at Aquarius during his first day on the job. She was a marine biologist doing aquanaut training, and he, being the new guy, was assigned to count laps during the swimming drill.
---
Wedding videos tend to end up looking cheesy. But not this one. This one was filmed with RED Epic cameras on 5K resolution and 3D! These are the same cameras Ridley Scott used for Prometheus and Peter Jackson is using for The Hobbit.
---
Everyone knows that the best ring bearer is a darling little child, or, if possible, a wiener dog in a tiny dog tuxedo. Barring that, a Dragon Runner sentry and bomb disposal robot will do the trick. Tiny robo tux!
---
Space Gold, as we all know, is the rarest and most-expensive form of precious metal known to ma — wait, whaddya mean it's just regular gold that's been shot into space? And they want how much?!?!
---
Instead of having an obnoxious wedding photographer trying to grab candid shots of the guests during the reception, Instructables user letMeBeFranks built this gigantic Lomo that served as a private photobooth. At $US150, constructed from scrounged parts and equipment from around his home, it was a lot cheaper than renting one too.
---