Loading page
You've decided that it's time to spend the rest of your life with your special someone. If you're going to get down on one knee and propose marriage to the love of your life, you now have the option of using Ring Cam to capture the moment.
---
It doesn't come as much of a surprise that Disney has a whole division at its theme parks dedicated to making fairytale weddings a reality. But what is surprising is the awesome technology those wedding planners have at their disposal, like wonderful projection-mapped cakes that make it look as if the frosting is magically animated.
---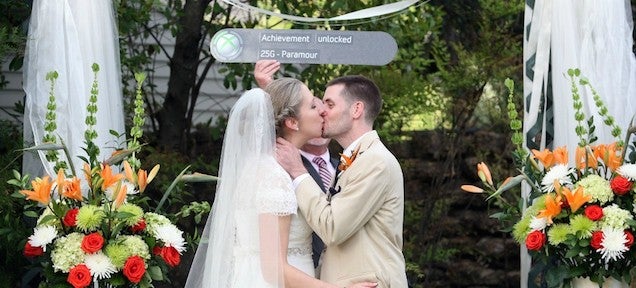 Meet Kristin and Zachary. They're a geeky couple who love each other and geeky things so it was fitting that they decided to have the geekiest wedding ever. How geeky? How about Nintendo cartridge invitations. Doctor Who shoes. A Star Wars guestbook. A Lego cake. Butterbeer. An Xbox achievement for the first kiss. And so much more.
---
Japanese artist Rie Hosokai, of Daisy Balloon, created this amazing piece of high Lego fashion for Tokyo's "Piece of Peace" charity exhibit at the Parco Museum. Structurally, it's simply stunning (albeit a bit Disney Princess-y). The construction, contour and shape are based on Hosokai's balloon dress. As an item of haute couture, it's not so utilitarian. But as an avant-garde work-of-Lego-art, it's simply stunning.
---
Are you worried about the eco-impact of all that tossed confetti at your upcoming nuptials? Or maybe you don't want to have to pay someone to clean it all up. Either way, just opt for Niko Niko's new Throw & Grow eco-friendly confetti. Made of a biodegradable paper-like material shaped like little blossoms, the confetti is filled with seeds that will eventually sprout into a patch of wildflowers.
---
If rain on your wedding day is a bad sign, then what is having your wedding ceremony interrupted because your hot air balloon crashed? That's what happened to poor Jonathan and Kerin Narcisse, who exchanged their vows in a hot air balloon and then had a strong gust of wind slam their hot air balloon into the ground.
---
Eddie Zarick is a clever man. First, he has a girlfriend who is a comic book nerd and loves Iron Man. "She always calls me Tony Stark for all of the projects I have going," he says. Second, he can make stuff like this cool motorised Iron Man arc reactor, which opens to reveal a proposal ring.
---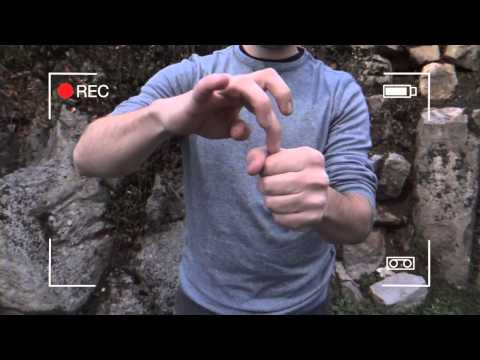 We've seen a marriage proposal that was filled with memes. We've seen a proposal that started from a plane crash. This proposal was done with a magic trick. Watch it. Sean Emory, an actual illusionist, pulled off the trick of a lifetime: he got a girl to marry him.
---
Photographer Jacki Bruniquel's hair got too close to a candle and caught fire while shooting Murray and Emma Burton's wedding ceremony. Thankfully, one of the groomsmen quickly ran after her to extinguish the flames.
---
Loading page