Smart TVs are suffering from the same problem that most phone vendors suffered from when they first got "smart": the UI and the software usually sucks. Thankfully, LG has resurrected an old soldier to fight the battle for your entertainment dollars. Welcome back, webOS!
---
---
Remember that time Chubby Checker wanted to sue HP over a penis-measuring WebOS app that was also called "Chubby Checker"? There's more fun to come: ol' Chubs just got the go-ahead to sue the pants off HP.
---
---
---
LG has announced that it has acquired the much-troubled webOS from HP. But instead of using it to power smartphones or tablets, it's planning to roll out smart TVs that will make use of the OS.
---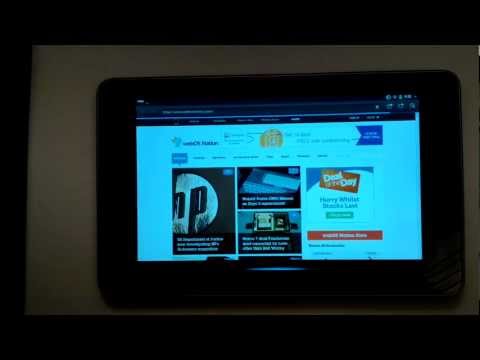 Remember WebOS? That dinky little operating system seemingly abandoned by its parent, HP during a mid-life tech company-style crisis? After HP started to recover from its slight brain explosion, it open-sourced the WebOS platform, and now the first untethered alpha version of the software has been spotted on one of the best tablets around: the Nexus 7.
---
Google TV was a wonderful idea, but there's no denying that it's flopped. LG has a new idea though, and it's reportedly developing a line of TVs powered by the newly open-source webOS platform.
---
After purchasing Palm, putting webOS on smartphones and tablets, and then giving up, it seems that HP has finally decided it needs to offer a smartphone. Pressured on the point in an interview with Fox Business, HP's CEO Meg Whitman said that the company "ultimately has to offer a smartphone." But when, where, how, and what are still up in the air.
---