A few outlets have now managed to confirm that LG's new smartwatch is powered by webOS. The watch has been shown off at CES by Audi, where it was used to beckon a car on to the stage.
---
---
Smart TVs are suffering from the same problem that most phone vendors suffered from when they first got "smart": the UI and the software usually sucks. Thankfully, LG has resurrected an old soldier to fight the battle for your entertainment dollars. Welcome back, webOS!
---
---
Remember that time Chubby Checker wanted to sue HP over a penis-measuring WebOS app that was also called "Chubby Checker"? There's more fun to come: ol' Chubs just got the go-ahead to sue the pants off HP.
---
---
---
LG has announced that it has acquired the much-troubled webOS from HP. But instead of using it to power smartphones or tablets, it's planning to roll out smart TVs that will make use of the OS.
---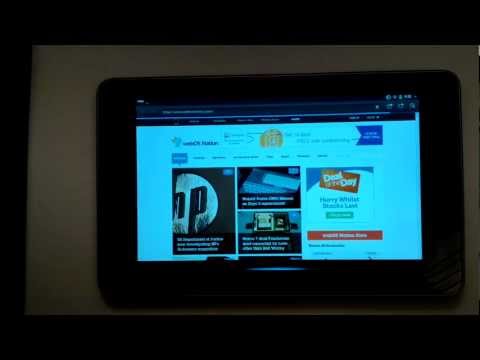 Remember WebOS? That dinky little operating system seemingly abandoned by its parent, HP during a mid-life tech company-style crisis? After HP started to recover from its slight brain explosion, it open-sourced the WebOS platform, and now the first untethered alpha version of the software has been spotted on one of the best tablets around: the Nexus 7.
---