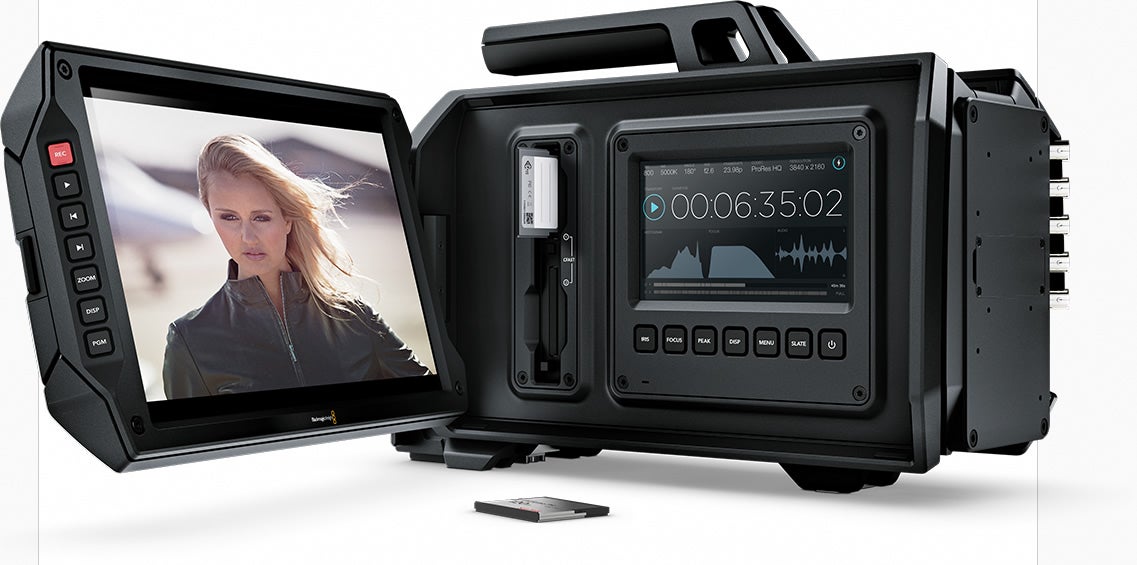 ---
---
The announcement of Blackmagic's $US3000 RAW-shooting Cinema Camera in 2012 caused such a stir that not many could have anticipated a followup model, so soon, that was a fraction of the cost and a fraction of the size. The Pocket Cinema Camera continues forging the path of the upstart high-end video camera.
---
Have you ever watched a video and wanted so badly to view the scene from a different perspective? Maybe you wanted to see what was happening behind the person filming. The Eye Mirror is an upcoming camera accessory that should let you pan 360° within a video as it's playing. It looks surprisingly simple, and it apparently works with just about any camera you already own.
---
In case you forgot, the RED Dragon is the latest 6K video-recording, insane dynamic-range-producing, probably-fire-breathing camera. This particular model is cased in carbon fibre, and will be put to the test filming the next season of Game of Thrones.
---
As TV manufacturers and broadcasters gear up to deliver 4K video to people's living rooms, there still aren't many options for regular folk who want to shoot super high resolution footage of their own. Sony wants to lead that charge with a new camcorder that will make 4K simple, manageable, and most of all (relatively) affordable. With, of course, some compromises.
---
The Blackmagic Cinema Camera is unlike any video camera you have ever seen. When it was announced in April of last year, slackjawed videographers marvelled at this little camera, made by a little software company, that shoots RAW files at 2.5k resolution for only $3245 in Australia. It was the kind of product people expected would be filed under either blundered experiment, or the start of something big. Turns out it's a little of both.
---
GoPro, the Q-tips of action cameras, recognised a problem. People are shooting lots of footage with their cameras, but then letting it languish away on a dusty old hard drive, unseen and unedited. The California company is hoping to help correct that with a new mobile apps and desktop editing software.
---
Here's a fun party idea: get a bunch of people together with 11 kegs and one slow-motion video booth and see what happens. That's pretty much what these guys did. They hooked up a Phantom Miro camera and let people go nuts with whatever they wanted to do at 1500FPS.
---