Loading page
Video: Barack Obama, Elliot's missing three days, Mamie Gummer, abduction, Craig Robinson and a headshot — there is a ton to unpack in the trailer for Mr Robot season two. We just can't wait.
---
Video: Train travel is the best travel. Sure, it's slower than riding an aeroplane and more restrictive than driving a car but it's so much less stressful than either of those. Plus, once you hop in and sit down, you can just look out and enjoy the view as you snake your way to your destination. And if you're travelling from New York to San Francisco like Tom Harman did on Amtrak, you get to see the entire country in one swoop. It's a damn beautiful country filled with so many different scenes.
---
Mega and Kim Dotcom have had a rough time of it, with complex ongoing legal battles that have sapped his few remaining funds. Part of the problem is that US holds all his money and assets and are doing their best to keep it all for themselves.
---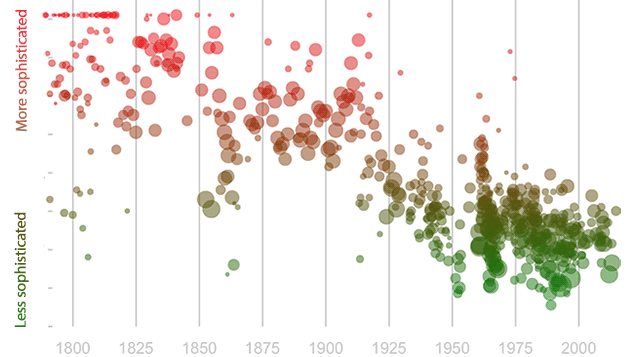 Vocativ analysed over 600 presidential speeches in US history, measuring syllables and keeping track of word and sentence count to determine the Flesch-Kincaid reading level of each speech. In the beginning, presidential speeches were at the level of a PhD, now it's at the reading comprehension of a 7th grader.
---
Loading page