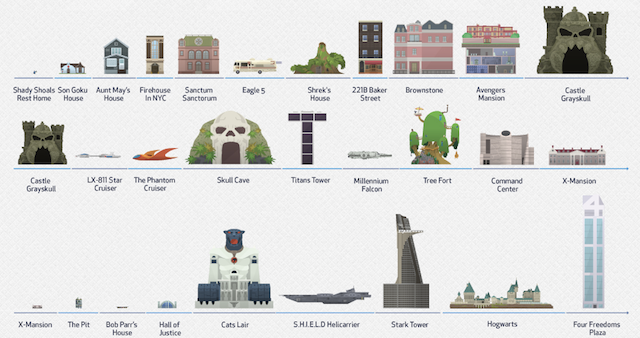 Being a superhero is the best job in the world. Not only do you save the world and get the girl and receive the world's adulation, you're also somehow rich enough (even though you're above the idea of money) to have a sick secret headquarters that every kid dreams about. And although your hero headquarters are typically less extravagant than your villain's lair, they're still prime real estate. Here is a list showing you which hero had the best headquarters.
---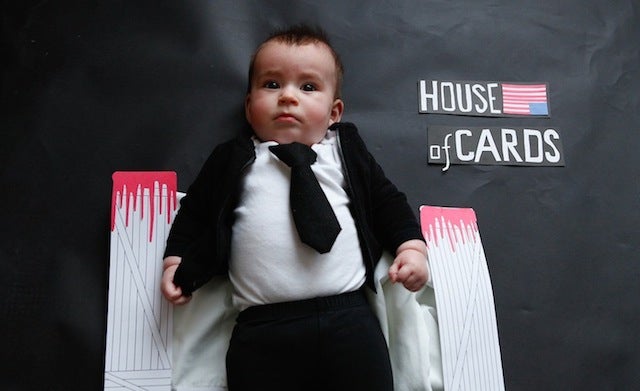 ---
HBO aired a special 15 minute preview for Game of Thrones Season 4 last night and it's now up on YouTube to whet your appetite for dragons, swords, thrones, fantastic looking people, armour, dresses, politics, lengthy diatribes and general awesomeness. But as fun as it is to see a little bit of Game of Thrones right now, it's almost cruel on HBO's part to tease us. We still have to wait until 6 April to get our fantasy on.
---
It sucks to be a villain. Not just because you're destined to lose to the hero but because when you do lose, you lose everything, including your stupid awesome villain hideout slash lair slash headquarters. Why couldn't you just lose a little bit and get to keep rolling around in the Death Star? Why can't I live in my Dr Evil Volcano with all of its amenities? The secret headquarters of villains are always amazing. Here's a pretty list showing you which one was biggest and baddest.
---
Here's a fun little music video about aliens cut from movies and TV shows by our friends Eclectic Method. Aside from the song hypnotically inducing you to nod your head, the video also reveals what Hollywood thinks aliens will look like: green, large brained and funny looking. How many of these movies have you seen? I'm betting a lot.
---
Everyone has favourite shows. Look at Breaking Bad. Fans are everywhere right now. And like Breaking Bad all shows must meet a noble or ignominious end. But that doesn't mean we stop loving them. Or hating them so much that we are oddly fascinated and can't stop watching. That's why Offerpop took a look at which shows have the most likes on Facebook and how these fans break down.
---
You can instantly recognise the opening credits of famous TV shows anywhere. Even if you replaced the characters and show title with technology like ElectRoulette did. That means the periodic table in Breaking Bad becomes acronyms in Texting Bad, The Simpsons turn into The Smartphones, How I Met Your Mother becomes about tagging mum and so on. If you enjoy good ol' TV, you'll enjoy this two-minute clip.
---
This week has made me reminisce about the past. A lot of it has to do with the fact that The OC turned 10. Some of it has to do with it being August and my school kid association of August as the end of something. And a little of it is because I'm starting to tie up loose ends in another Josh Schwartz TV show Chuck.
---