Loading page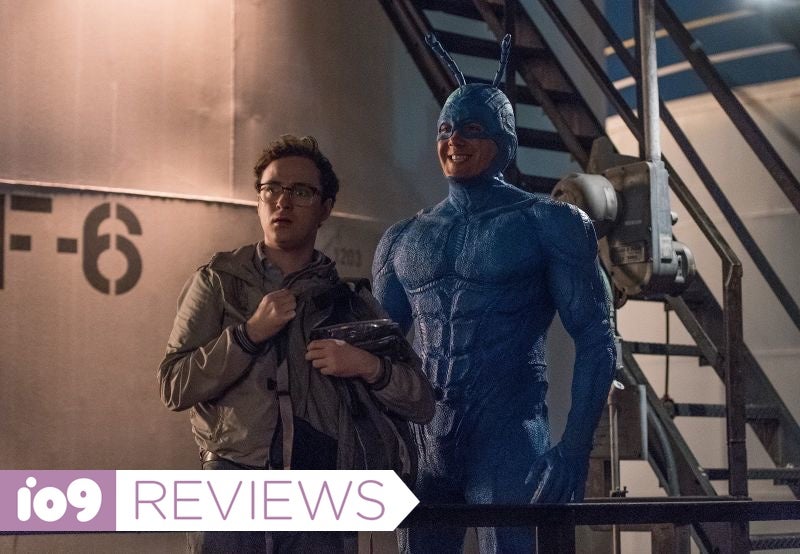 Twenty two years ago, fans fell in love with a TV version of Ben Edlund's The Tick, charmed by the show's loopy self-aware superhero send-ups. Fifteen years ago, fans cheered for a live-action version of the Tick starring the too-perfect Patrick Warburton. This year, we get a new Tick for a new landscape, and I'm already hooked.
---
Video: The Joker is easily one of the best villains in film and TV (and obviously, comic book) history, but who is the best Joker? Jack Nicholson combined the mischievous campiness of the character with the deranged thirst for violence. Heath Ledger's The Dark Knight Joker is somehow just as iconic as Nicholson and fit Christopher Nolan's Gotham perfectly. And Mark Hamill has basically become the standard-bearer of the Joker through his work in the animated Batman series.
---
Futurama may not make me laugh as hard as other comedies, but its vision of the future and all the shenanigans that come with it have always been enjoyable to watch (throughout all its various cancellations and comebacks). Kaptain Kristian makes the case that Futurama is special because it was the "master of hiding brilliance in plain sight. Bridging the gap between comedy and arithmetic while bringing humanity to the science."
---
Video: Sure, Game of Thrones' Battle of the Bastards aired a couple of weeks ago and many things have happened in life and on the internet since then. But we can't stop thinking about it, because we have a very bad case of Game of Thrones withdrawals. Luckily, CineFix goes in deep on the epic sequence and examines why it was just so damn brilliant.
---
Video: Even though it took place three seasons ago, the Red Wedding in Game of Thrones is still probably one of the most shocking things to ever happen on the series. And though George R.R. Martin is wildly imaginative in creating the world of Westeros, the inspiration for the Red Wedding actually comes from history. We did this to ourselves before Game of Thrones did it.
---
Video: The world of Westeros in Game of Thrones is so impressively detailed, and the history of its characters is so well crafted, that it's amazing that George RR Martin could even come up with something so imaginative all on his own. Of course, as we know, that's not the case. Game of Thrones is heavily influenced by real life historical events, many of which come from the medieval history of Great Britain.
---
Video: Wait, there was a Wolverine on screen before Hugh Jackman? No one is really sure. Hugh Jackman's dominance of the character in the movies makes this evolution of Wolverine video from Burger Fiction seem like a look into how well he's aged and how buff he's gotten.
---
I've made an argument for why you should watch The Clone Wars, but actually watching it is another thing. With 121 episodes, many of them filler, some of them oddly out of order, there's a certain art to getting the best out of your Clone Wars experience. Here's my list of the essential episodes you should be watching, neatly sorted into chronological order and cut down to only 65 episodes and a movie.
---
Loading page