Loading page
Youth music radio station Triple J's Hottest 100 is one of the institutions of January 26th, the day that for many citizens represents Australia Day, an anniversary celebration of the landing of the First Fleet. For many other Australians that date represents Invasion Day. It's being reported that Triple J is considering moving the date that the Hottest 100 is held, separating it from Australia Day out of respect for Indigenous Australians.
---
In the last couple of years, the mystique and mystery of Aussie youth radio station Triple J's Hottest 100 has been dampened somewhat by the easy availability of voter statistics — Facebook posts, Instagram screenshots and Twitter lists of listeners' top 10 music tracks of the year. In 2013 and 2014, The Warmest 100 used stats to create an unofficial playlist of the top 100 songs, and this year it's the Tepid 100 that thinks it's on the money.
---
---
---
---
The Triple J Hottest 100 is an institution. On Australia Day, most young Aussies gets together with some beers and a barbecue to listen to the 100 best songs of the last 12 months counted down on their radios. That institution was spoofed last year when some clever programmers realised they could predict the countdown based on everyone's social sharing, and managed to nail a high percentage of the tracks, including the number one position. Triple J cracked it at the programmers, and cracked down on social sharing to the point that the Warmest 100 is impossible this year. Nick Drewe of the Warmest 100 talks to Gizmodo about the cool-down.
---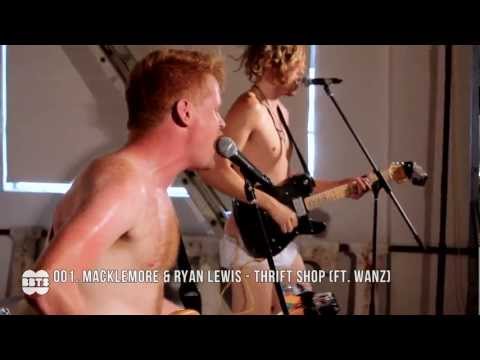 Listening to the Triple J Hottest 100 is a fabulous way to spend your Australia Day, but what if you need to catch up on the prolific countdown and just don't have the time to listen to all of it? Try this: three men, 100 songs, 32 minutes.
---
Every year on Australia Day, it is a cultural tradition that folks from around the nation gather around their barbecues, eskies and pools to listen to the Triple J Hottest 100 countdown. Voted by the listeners, the Hottest 100 is the premier music countdown in the country, and when Triple J added social sharing features for voters to share their picks, four guys figured out they could track the countdown. This is how x guys went from being ordinary developers to the Nate Silvers of Australian music, picking 92 out of the 100 tracks.
---
Loading page