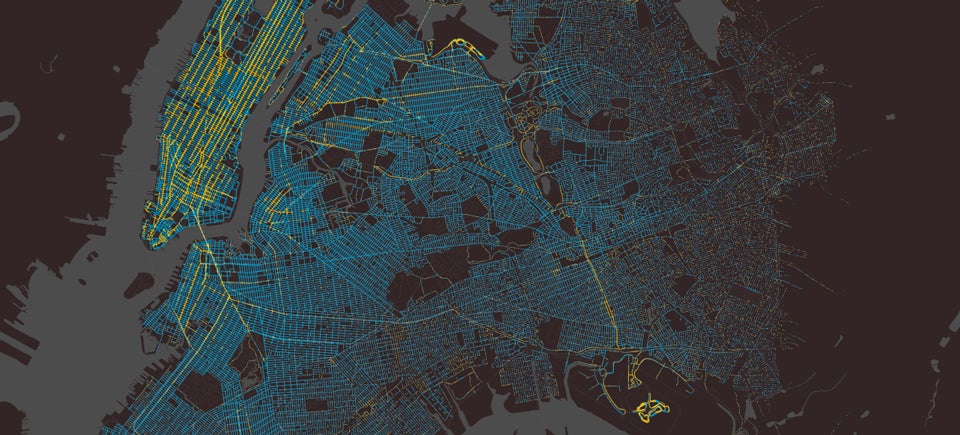 New York's fleet of iconic yellow taxis are still the city's reliable, non-surge priced transportation backbone. Its 13,500 medallion taxis make 170 million trips a year, every single one of them mapped in this beautiful new visualisation from the folks at the MIT Senseable City Lab. The interactive map isn't just here to be pretty — it's also the data behind a strategy to make riding taxis way more efficient.
---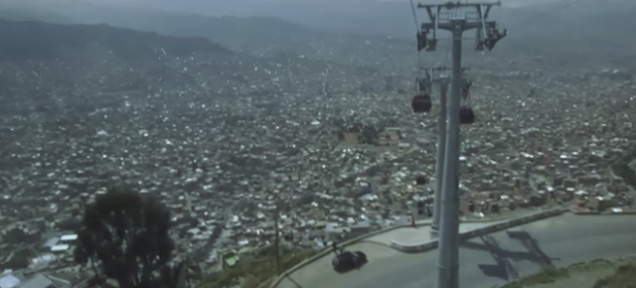 La Paz is situated at a whopping 3,650 meters above sea level in Bolivia. El Alto, the country's second biggest metropolis, is located 500 meters above that. Now a new cable car system linking the world's highest cities made its public debut, allowing tens of thousands of commuters to bypass congested roadways for a sleek ride in the sky.
---
When patience is short and waits are long, squeezing onto the bus becomes a mad, lawless scramble. And that won't do if your buses have to transport 100,000 passengers a day, like Vancouver's extremely busy 99 line. So transportation planners got out a camera and some tape — you can watch the results in this transfixing time-lapse video.
---
---