After months of troubles reported by New York City's bikeshare, it seems that Citi Bike has finally charted a path towards success. It's going to be more expensive, but will offer improved service and more bikes. But here's the change that will make all the difference: Citi Bike will get a new leader — one who used to run the city's transit authority.
---
Who doesn't like a maths pop quiz when driving down to the Mexican border? If you turn onto Interstate 19, which runs 101km from Tucson, Arizona, down to Mexico, the road signs suddenly change to metric units. Interstate 19 is a relic from a more optimistic era, when we believed all of the US could and would convert to the metric system.
---
Take a look at that dashboard: It's clearly presenting the driver with a selection of apps, each with a simple, readable icon. This isn't some 2015 future-mobile, though. It's the Ford 24.7 concept, a design exercise from January 2000 — seven years before the world came to know the concept of "apps".
---
We write about a lot of high-tech solutions for making roads safer: driverless cars, separated bike lanes, public transport, smarter signalling. Each of these are expensive to develop and difficult to adopt. What if there was a simple, cost-efficient way to guarantee safer streets? There could be: Make all traffic lanes just three metres wide.
---
As the landmark signifying an entirely new way to travel throughout the state, California's first high-speed rail station needs to look firmly towards the future. Thanks to a material called ETFE that turns its roof into a giant plastic balloon, this Anaheim station showcases groundbreaking design and engineering as part of its progressive transit mission.
---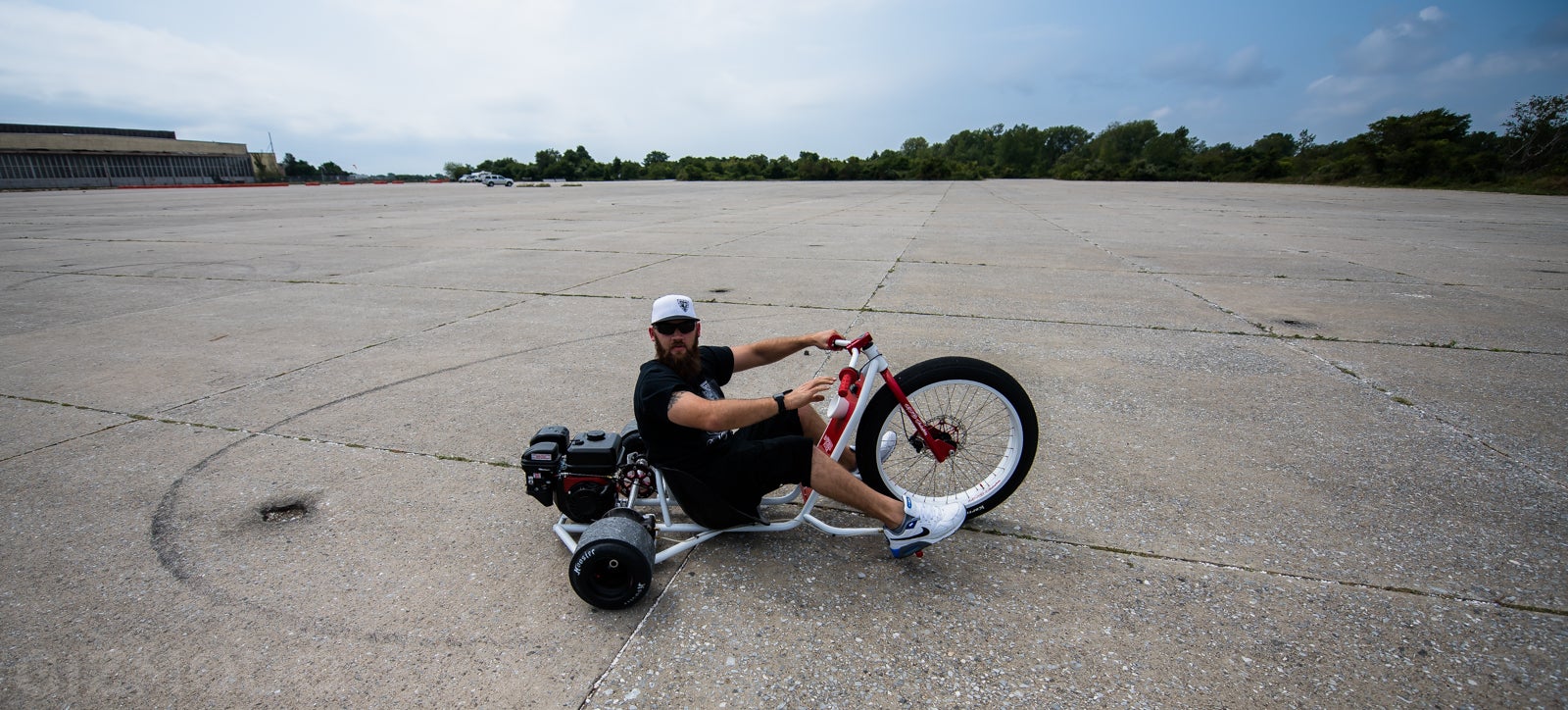 No grown-up vehicle can match the thrill you felt as a kid on your Big Wheel. Cars and motorcycles are fun, but at day's end they're serious machines. Recapturing that unbridled euphoria requires a dedicated device. And the SFD Industries Drift Trike is the three-wheeled, petrol-powered tool for the job.
---
You know what's worse than bedbugs in hotels? All the parasites and invisible germs you don't see while taking public transport. You might as well be rolling around in a petri dish when you step on a bus, unless you have protection. Say, litres of hand sanitiser, or Betabrand's new germ-fighting transit jacket.
---
Since 2011, Honolulu's been busy building a $US5.2 billion solution to help alleviate the mind-blowing traffic congestion that's come to define life on Oahu's South Shore. The Honolulu Rail Transit Project is a 32km, 21-station elevated train — and it will be the first completely driverless rail system in the US.
---