Barbie's dreamhouse might have everything from working lifts to a pool, but no one would actually want to live inside that pink nightmare. These stunning modern dollhouses from Warsaw are a different story — to the point where your kids might wonder why they have to live in the tiny bungalow you call home.
---
Even with incredibly-realistic first-person shooter video games that make you feel as if you're in an actual war, toy guns that shoot innocuous foam arrows still remain popular. There's just something about nailing a target with an actual projectile that's incredibly satisfying, and that's why Snipe — a tablet game that interacts with special foam darts — seems like so much fun.
---
Two of the three toys above are not toys at all but rather printed pictures perfectly mimicking the detail and look of the other toy. It's a wonderful illusion, a can easily rolls over the first two objects (the printed pictures) and gets stopped by the third object (the actual toy). If you never saw the can roll over the pictures, you wouldn't even be able to tell the difference between the three objects.
---
The Slinky has always been at its most entertaining while walking down a flight of stairs. But it's a short-lived thrill — over as quickly as it started — given most staircases only rise a single story. And that's why some genius, working in some secret laboratory, came up with Project NESM — otherwise known as the Never Ending Slinky Machine.
---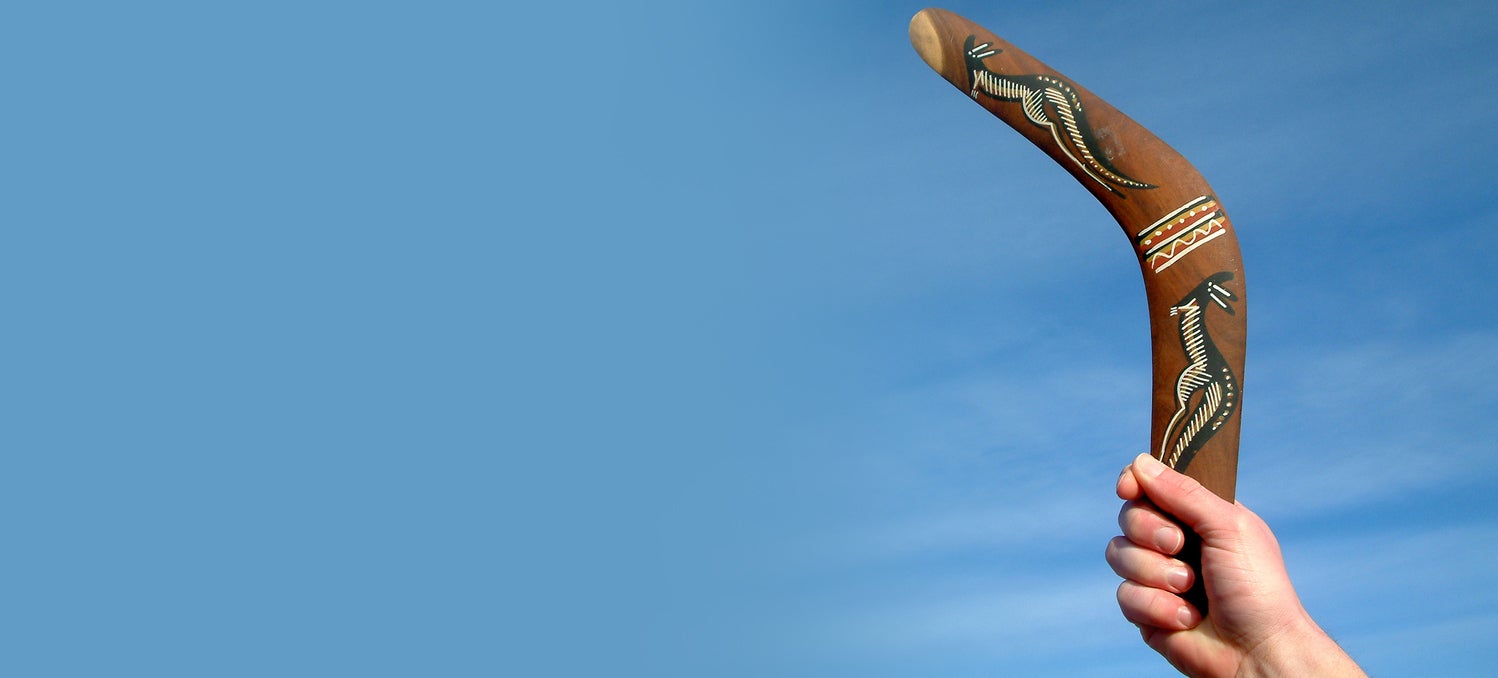 Non-returning boomerangs have been used for at least 20,000-30,000 years, with the oldest known example carved from a mammoth's tusk. These non-returning boomerangs were used for hunting and were carved for straight flight and to stay in the air as long as possible when thrown correctly. The hunter was then able to throw the primitive boomerang great distances and hit an animal to be eaten for dinner. These animals were often small-game, but even the likes of kangaroo or emus can be sufficiently injured by a decently weighted boomerang such that the animal can no longer outrun the hunters.
---