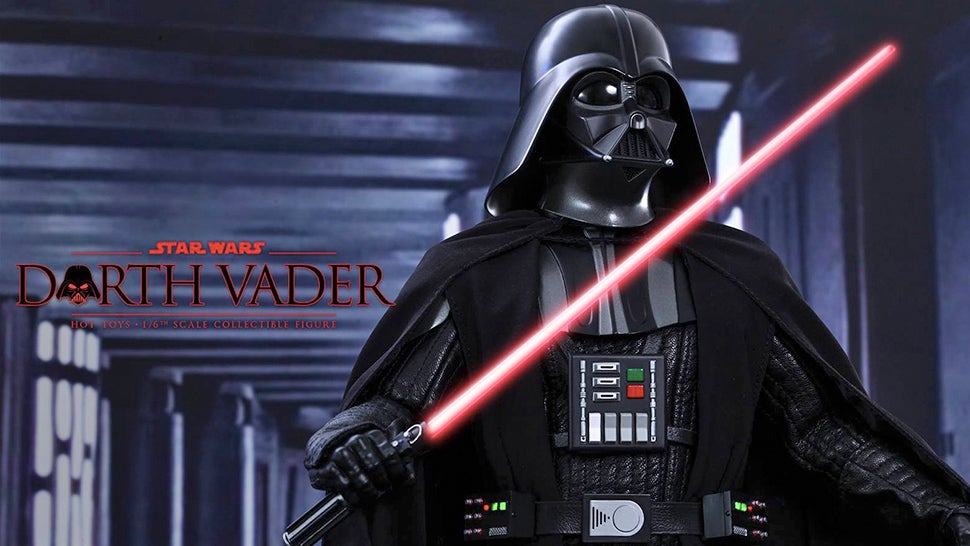 Toys: Every time Hot Toys announces a new figure it's a chance for fans and other toy companies to see exactly how a collectible should be made. And while there have been thousands of Darth Vader toys released since Star Wars premiered in 1977, Hot Toy's 14-inch version is easily the definitive Vader figure thanks to some incredible attention to detail.
---
Seven hours sounds just about right for the average puzzle enthusiast to solve a standard 3x3x3 Rubik's Cube. But Youtuber RedKB isn't your average puzzle enthusiast. Instead of tackling a 3x3x3 cube, he solves this incredibly complex 17x17x17 cube designed by Oskar Van Deventer. In the end it took him about seven-and-a-half hours to get all the coloured sides put back in order, and you can check out a timelapse of the entire process below.
---
There's no denying a round of darts can be tremendously challenging and fun, but it's definitely not a game for kids, and those pointy-tipped projectiles can really do a number on your walls if you've got terrible aim. Kooba promises a slightly safer experience, for children and walls, with darts that use magnets to stick, and a novel way of launching them at the target.
---
Toys: He can roll around, hobble along on two feet, and apparently even fly at one point in his astromech career, but as far as robots go, R2-D2 never seemed that articulated. At least until the folks at Kaiyodo inducted the droid into their Revoltech line, which is known for having some of the most posable action figures you can find anywhere.
---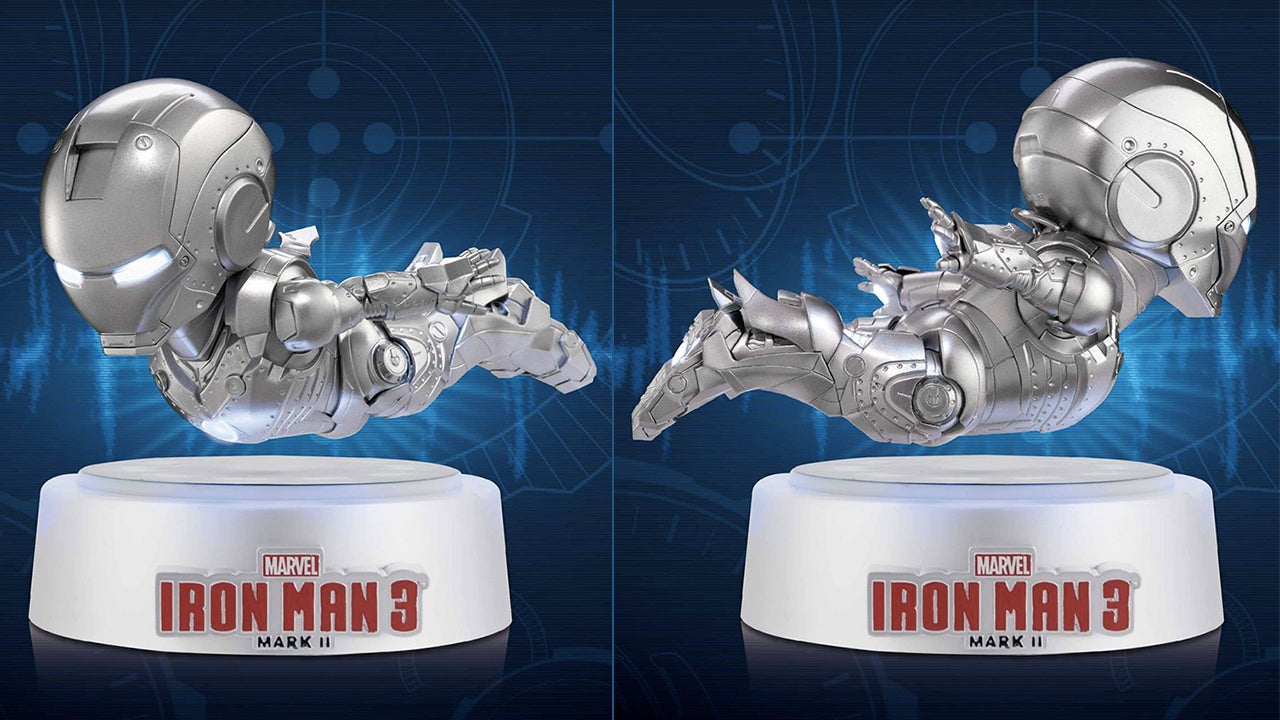 Toys: We're still wrapping our heads around the whole 'giant-headed figure' fad, but we can look past the distorted proportions of this Iron Man Mark II because it's the first Stark figure we've found that actually flies. Or floats, at least, thanks to an electromagnetic powered base that doubles as a lovely display stand.
---
Toys: It's rare that a remake of a movie lives up to the original, and the recent RoboCop reboot was definitely no exception. What it did have going for it was some awesome robot designs, and while we're still partial to Peter Weller's RoboCop, the 2014 version still translates to an impressive 12-inch figure courtesy of Threezero.
---
Toys: At first you'll probably be a little disappointed to learn that this incredibly-detailed 29-inch long model of the Batmobile used in the Tim Burton-era Batman films isn't fully remote control — you can't drive or steer it. But while it sits there looking beautiful, you can remotely deploy its pop-up machine guns, blast smoke from its afterburner, and trigger various accent lighting and sound effects, which is admittedly still pretty cool.
---
Toys: As a global phenomenon, Star Wars is as much about the toys as it is about the movies themselves. It was the first film franchise to really capitalise on its merchandising potential, and over on The Man Who Shot Luke Skywalker you'll find an amazing high-res collection of all the original product shots from Kenner's 1977 to 1985 Star Wars toy line. Prepare to get lost in nostalgia.
---