If you find it hard enough to keep order when all of your kids are gathered in the dining room for dinner, this set of air hockey salt and pepper shakers is just about the last thing you'd want to bring to the table. Because thanks to felt pads on the underside they're just as functional as air hockey paddles as they are at seasoning a bland dish.
---
Once all the annoying attempts at a plot were out of the way, Hollywood's latest stab at making a decent Godzilla film wasn't completely awful — especially if all you care about is giant monsters destroying a city while they duke it out. And it's not entirely clear why this Godzilla figure is arriving so late, but its clever atomic roar feature is a fun little trick.
---
If you thought drones were only good for spying on people or filming incredible crashes, you're only half-right. A new Kickstarter wants to turn quadcopters into intelligent tennis balls, badminton shuttlecocks, and even frisbees so players won't need proper courts, line judges, or even decent skills to play a variety of games.
---
Remember Skip-It, the toy kids shackled and spun around their ankles in an attempt to rack up the high score on its built-in counter? It's back, and now packing some legitimate technology in the form of a kid-friendly wearable fitness tracker that remembers their high score, as well as other fitness-related metrics.
---
Briefly: Giant ballpoint pens are a staple of most tourist trap gift shops, and rarely worth more than a fleeting glance. But paint one of those pens green like the warp pipes in the Super Mario games and put a tiny Mario and Luigi inside? Suddenly you've got a must-have $US20 collectible that even comes with a matching brick block penholder. Now where's my gigantic pocket protector?
---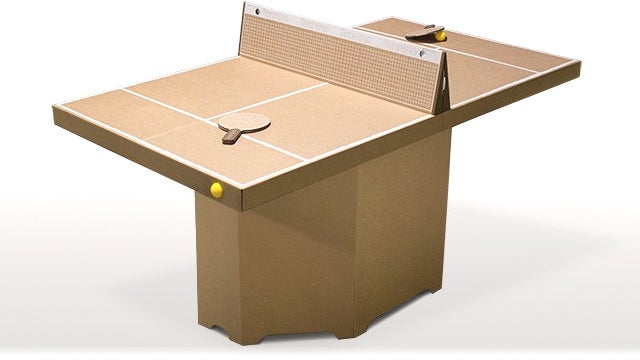 The next time you're stuck at an airport waiting for a delayed flight, instead of turning to your smartphone to pass the time, just make sure this cardboard version of table tennis is one of your carry-on items. In just seconds it can be unfolded and assembled into a working ping-pong table, complete with a cardboard net, cardboard, paddles and a cardboard scoreboard.
---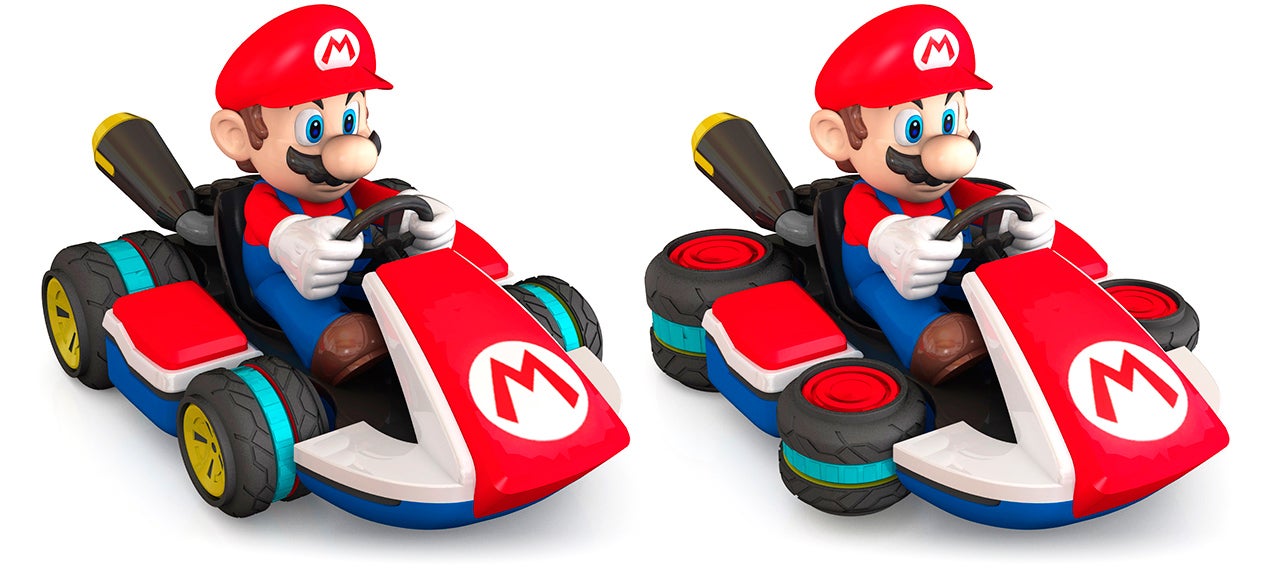 Those pesky laws of the universe make it all but impossible to recreate the tracks, vehicles and stunts you can perform in Mario Kart 8 in real life, but that didn't stop JAKKS Pacific from trying. The company's remote control version of Mario and his kart looks exactly like its video game counterpart, right down to the transforming wheels which rotate flat to put the vehicle into its hover mode.
---
If you've got a baby on the way and are worried that parenting might be a little overwhelming, don't worry, there's now an app for that. Fisher-Price's new 4-in-1 Smart Connect Cradle 'n Swing can be remotely operated from a smartphone or tablet using a free accompanying app, so you don't need to be anywhere near a restless infant to rock, soothe, or help put it to sleep.
---
In recent years actors like Michael Keaton and Christian Bale have laid claim to the Batman character in movies, but your parents (or grandparents) are probably more familiar with Adam West's take on the superhero from the campy 1960s TV series. Which means that Mattel's gigantic version of the George Barris-designed 1966 Batmobile will appeal to toy collectors from any age group — even those enjoying retirement.
---