When you're an adult who drives on a regular basis, you fantasise about fast cars and other high-performance vehicles. But when you're a kid, who doesn't get to drive at all, even mundane vehicles like garbage trucks and buses are exciting. So while the thought of a tiny RC tractor might be hard for you to get excited over, you can bet your kid would love one.
---
Back in the '80s there were some Transformers toys you could buy anywhere, and then there were some that seemingly only existed as rumours, spotted by a friend's cousin's neighbour at a distant out-of-state Toys"R"Us. Such was the case with Jetfire, a towering elusive Autobot that few kids actually owned, but all yearned for.
---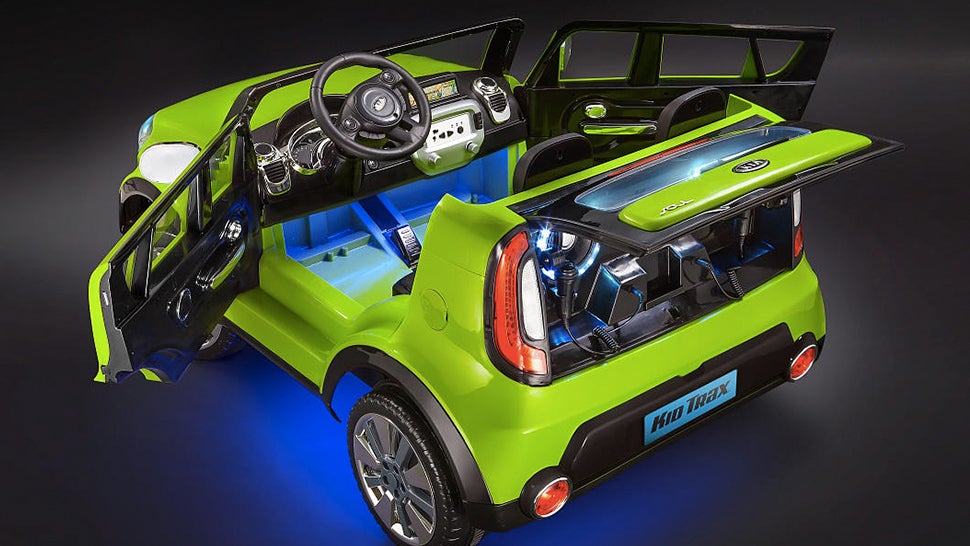 ---
Few of us have the necessary skills (or tools) needed to build our own replica props, but with enough disposable income that can be easily overcome. Triforce's upcoming full-scale Plasma rifle replica from Halo 2: Anniversary Edition might cost $US600, but it's a perfect hand-painted imitation that looks like it was snatched from a fallen Covenant fighter on the battlefield.
---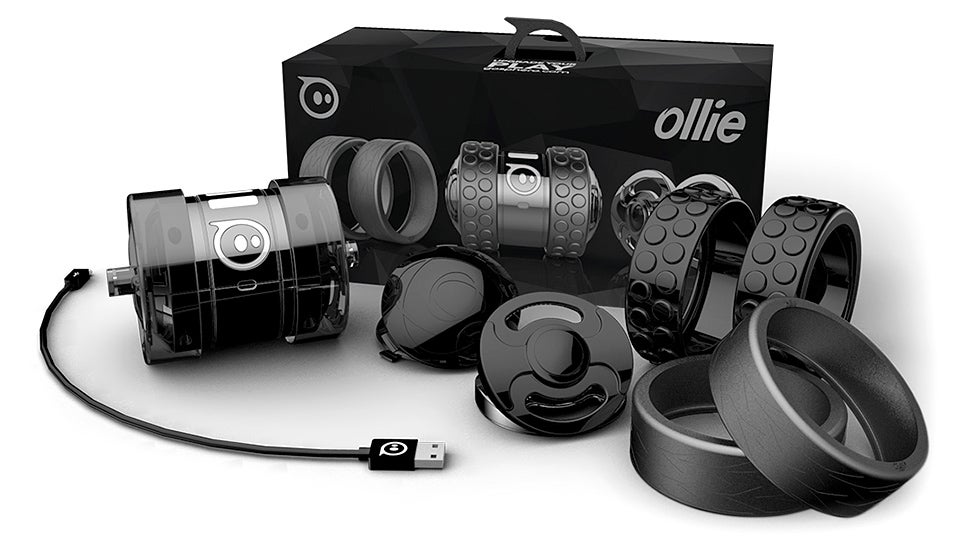 If the Ollie's white and blue colour scheme seems a little too cutesy for you to take it seriously as an RC toy, Sphero has finally released the Darkside version with everything — including the body, the wheels, and even the charging cable — completely murdered out in an all-black finish.
---
Science fiction has promised us robots smart enough to walk, talk, and even occasionally save the day. But in reality dabbling in robotics still requires a great deal of engineering and programming know-how. That's not the case with the Ozobot though. It can't fetch your groceries, but programming where it roams and how it behaves is as easy as doodling using coloured markers.
---
Deep down we all know we're learning important things for when we're older, but that doesn't make school any less boring. And since most teachers maintain a strict 'no toys' policy, kids have to find other clever ways to make it through a school day — such as innocent-looking pair of erasers that are actually pullback race cars.
---
Now that the children of the '80s are all grown up and have lots of expendable income, companies have realised that nostalgia can be a great marketing tool. That's why so many toys are being resurrected and re-issued, and why Honda is now selling cars using the likes of Skeletor, Jem, and even Stretch Armstrong as its celebrity endorsers.
---