Now that the children of the '80s are all grown up and have lots of expendable income, companies have realised that nostalgia can be a great marketing tool. That's why so many toys are being resurrected and re-issued, and why Honda is now selling cars using the likes of Skeletor, Jem, and even Stretch Armstrong as its celebrity endorsers.
---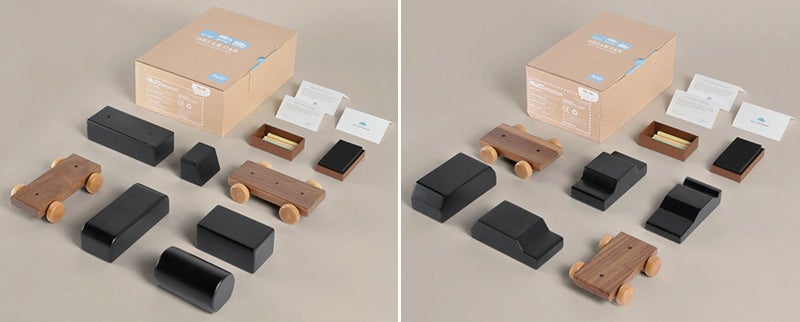 If you're of the mindset that encouraging a child's imagination is one of the best ways to further their development, you're gonna love these gorgeous building block sets from Huzi that has kids building trucks and race cars. And, believe it or not, despite a lack of sounds, lights and battle action, kids will probably love them too.
---
There was once a time when flying an RC plane cost thousands of dollars and required months of practice to avoid accidentally destroying your investment. That's no longer the case, because for just $US60 Hot Wheels' new Street Hawk puts you at the controls of a bona-fide remote control plane that's surprisingly easy to fly, and remarkably durable while you learn.
---
Back in 1972 the inventors of Silly String had no idea their creation would one day be the closest thing man could get to having Spider-Man's web-shooting abilities. It's also the secret behind Hasbro's web-slinging spider man figure — although kids will need a heaping helping of imagination to ignore that giant can sticking out of Peter Parker's chest.
---
It's not as monstrous as the wall-hanging Scrabble board that Hammacher Schlemmer sells, but Restoration Hardware's take on the classic spelling game will look a little classier hanging on your walls. And it even includes a chalkboard for keeping score and publicly shaming players who can't spell worth a double-letter-tile.
---
Films like A Christmas Story and Home Alone have certainly become holiday classics over the years, but they can't compare to the staying power of Rankin/Bass' 1964 stop-animated classic, Rudolph the Red-Nosed Reindeer which turns 50 this year. The characters are instantly recognisable to generations of fans, and now you can show your appreciation for at least one of them with this 5m tall inflatable Bumble on your front lawn.
---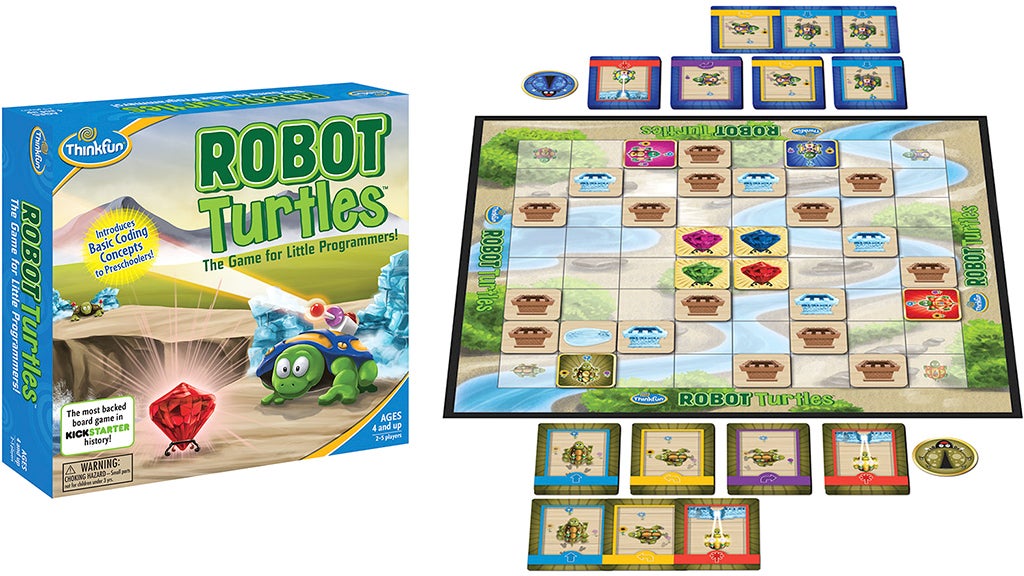 When was the last time a champion speller rolled up to a Bee in a Ferrari? Never. If you really want to guarantee your kids make something of themselves one day, you'll want to forget board games like Scrabble and focus on building real-world skills. Not only does Robot Turtles teach a love of Herpetology (the study of reptiles) it also teaches them the basics of computer programming — aka coding.
---
What Sideshow Collectible's new Iron Man Mark II quarter-scale statue (based on the second suit Stark built in the 2008 film) lacks in articulation, it makes up for in size and detail. It's just over 60cm tall, and features a perfect gloss metallic paint job, and light-up features in the helmet, chest and palms.
---