Loading page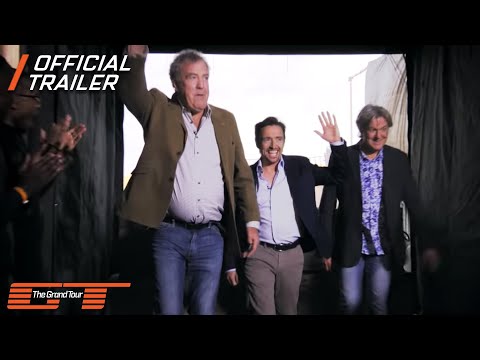 Video: Guys.. Fast cars. Powerslides. Three idiots cocking about. This is The Grand Tour.
---
Video: Well, sort of. He's actually the Stig, but not any more. And especially not on The Grand Tour.
---
Ignore that guy in the middle. With Chris Evans out of the picture for the hosting gig for the next season of Top Gear on the BBC, it's now confirmed that Matt LeBlanc — former Friends star, Episodes star and certified car fanatic — will be the sole host of the next season of the popular UK TV show.
---
---
Video: The new home of former Top Gear hosts Jeremy Clarkson, Richard Hammond and James May is The Grand Tour — an original series in development by Amazon, with 36 episodes planned for the next three years with a massive production budget. We don't know quite when The Grand Tour will launch around the world or when it'll even become available for streaming in Australia, but we do already have a pretty good idea of what to expect.
---
After just a single season of the new series of Top Gear, new host and studio anchor Chris Evans has announced he won't be sticking around for any longer. Evans was criticised throughout the new series' six-episode run for a number of reasons, including claims of on-set bullying and constant attacks from the British media.
---
In the past, Top Gear was all about the personalities. Now it's focus is clearly the cars.
In this never-before-seen extended trailer there's an Aston Martin Vulcan with Chris Harris at the wheel at the Abu Dhabi GP circuit. A McLaren 675 LT. A Ford Mustang driven by Rory doing a glorious, slow-motion burnout. Ariel's Nomad in Morocco. A Viper and a Corvette with Sabine and Chris inside battling it out with roof-mounted guns.
---
---
---
Loading page