What Dyson's vacuums are to sucking up dirt in your home, Troy-Bilt's new TB2MB Jet Leaf Blower is to blasting debris — and possibly toddlers — off your driveway. Using a specially engineered mixed-flow fan, it's able to generate wind speeds up to 209km/h, which will send leaves, dirt and other crap you don't feel like picking up flying off your property.
---
It only requires assembling a single piece of IKEA furniture to realise why an electric screwdriver is a worthwhile investment. So if you're in the market for one, Black & Decker's new 4V MAX Lithium Pivot Screwdriver could be a great choice for the sole reason that you can charge it from the same USB adaptors you use to top off your smartphone or tablet.
---
At one time duct tape only came in a single colour: silver. It made the material seem like some kind of NASA-engineered, space-age, super tool, but eventually mankind demanded more. Colours and patterns were introduced, but that still wasn't enough to satiate humanity's desire for choice. So Duck Brand is now introducing scented duct tape as well, making your hackney repairs smell downright delicious.
---
Despite being small enough to fit in your pocket, a tape measure is one of those tools that is almost impossible to use by yourself. Laser measuring devices are far easier to wrangle if you don't have an assistant — even with just one hand — but it's taken decades for a company like Bosch to finally create a version that's as compact as roll of metal tape.
---
Even if you're working with a team of carpenters, Festool's new CT Wings accessory seems like it could be the next must-have tool for every workshop or jobsite. It's designed to attach to the end of the hose on of one of Festool's shop vacuums and then securely suction itself to a wall so that it can be used as a support or a temporary way to hold something in place.
---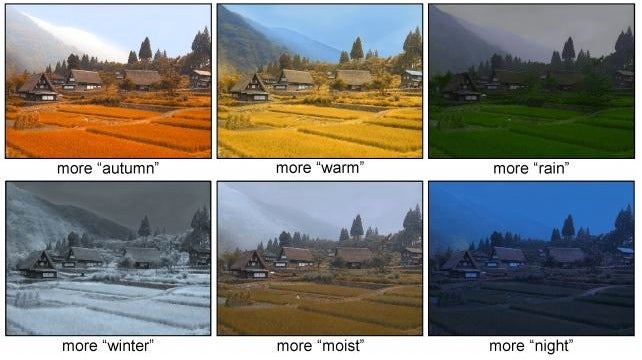 One time I drove five hours out of my way on a road trip to Monument Valley, only to be devastated when I arrived. Instead of the bright red buttes I'd envisioned against a clear blue sky, a grey haze had settled into the valley, rendering the landscape flat and lifeless. My photographs could have been saved by a new app that can add sun and light to images with simple text commands.
---
A Leatherman multi-tool hanging off your belt is a great way to stay prepared for emergencies, but it means you look like someone with a Leatherman hanging off their belt — and that part's not so great. This innocuous hair clip is a better alternative. It manages to replicate the functionality of quite a few tools, but will all but disappear when used to keep your bangs at bay.
---
It's almost impossible to think of a time when you had to wrangle a long cord while working with power tools. But as convenient as cordless tools are, they're useless if their batteries are dead. So, later this year, Bosch will be introducing batteries with inductive charging that simply need to be placed on a base station for the power to flow.
---