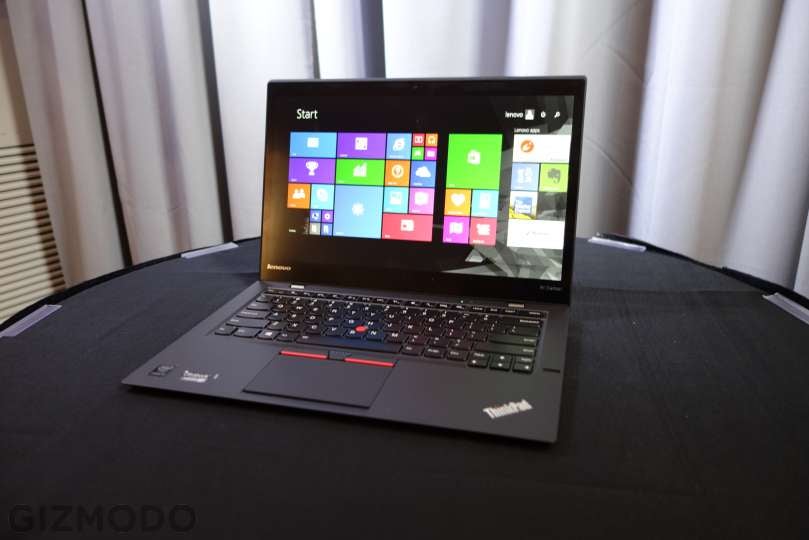 The Thinkpad X1 Carbon, still one of the slickest ultrabooks out there, got a refresh last year that took replaced its row of function keys with an adaptive, touchscreen strip. This year, there's good news for button-fans everywhere: The keys are back.
---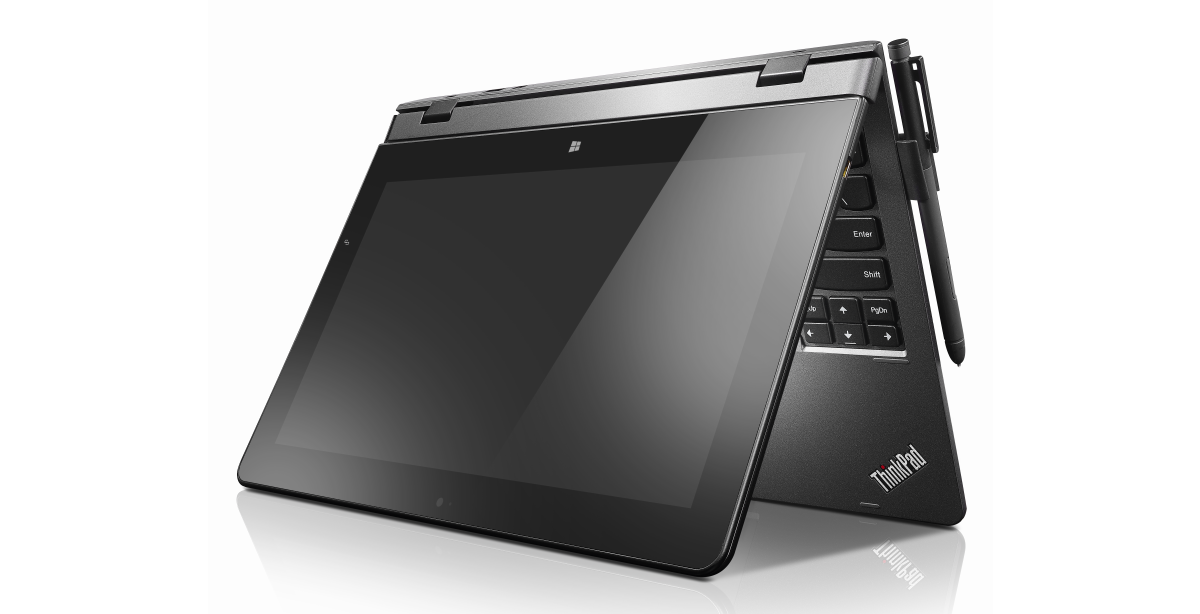 Lenovo introduced its Helix detachable last year, with an 11.6-inch, 1080p screen, a beefy Intel Core i5 chip inside and a battery-boosting keyboard dock. Pretty much a Surface Pro. This year it's back with a new, slimmer body and it's one of the first gadgets out there to rep Intel's newest "Core M" brains.
---
---
The first Carbon X1 did the impossible by making business laptops cool. Now, the newest version of the 14-inch ThinkPad is even cooler, thanks to some minor improvements and the addition of an adaptive keyboard.
---
Microsoft's Surface tablet is one of the most exciting products we've heard about in a long time, but for everything the company did to whet our appetite, it left us with plenty of questions about the tablet's guts. Tech In 5 has obtained what appear to be leaked slides detailing the forthcoming Lenovo "Windows 8 ThinkPad Tablet 2″. Could this be our first look at what Surface and its competition will look like inside?
---
Lenovo ThinkPads have a strong, almost cult-like following for good reason. This sturdy, high-performance line of business notebooks has long set the gold standard for keyboard quality, with fantastic tactile feedback, great key layouts and slightly convex keys that are easy to find by feel. So when the company ditched the classic keyboard for a new island-style unit on its entire 2012 lineup, many ThinkPad fans were understandably concerned.
---
Tablets may be the next big thing in mobile computing, but don't count out ultrabooks just yet. At least not until you've given Lenovo's Thinkpad X1 Carbon — a featherweight, carbon fibre workhorse a closer look. It's tough, it's light, and you don't have to be an office drone to crave it.
---