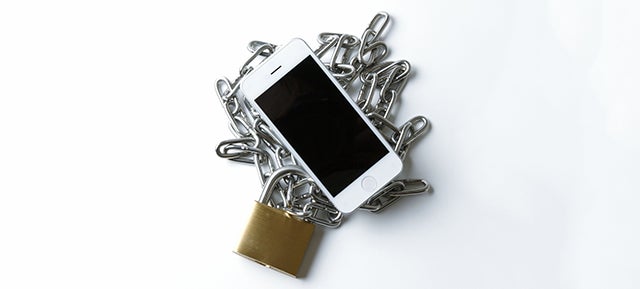 Good news, honest law-abiding citizens: Police in NYC, San Francisco, and London all report that after years of rising smartphone thefts, the trend is finally starting to reverse. For the first time, reported iPhone thefts are dropping. See? Those security features do work.
---
The likes of Apple, Google, Microsoft and other major figures in the smartphone industry have signed a pledge that will make it harder to steal mobile phones — from July 2015, at least. The pledge sees the companies promise to enable every smartphone user with the ability to remotely brick and wipe their phones when they're stolen.
---
When you die, don't forget to include your Apple ID in your will. Because, if happen to bequeath any Apple devices to friends and family, they will be useless hunks of metal and glass without the secret word. At least, that's what we're left believing after a standoff between Apple and a dead mother's sons.
---
This past Friday, Bloomberg TV anchor Matt Miller took an on-air opportunity to give the gift of Bitcoin to two of his fellow anchors during his "12 Days of Bitcoin" segment. And in a beautiful twist of karmic juistice for running such and absurd segment in the first place, every last digitally-invested cent was stolen immediately.
---
Kim Williams is the now outgoing chief executive officer (CEO) of News Corp Australia. As the head of Australia's biggest content creator, Williams is no fan of piracy, and gave a speech last year asking legislators to invent tougher anti-piracy laws while damning the NBN as a piece of infrastructure that will enable the fastest theft of content in our nation's history. He resigned today, effective pretty much immediately, and as such its a good time to remind you of his legacy.
---
Every sci-fi movie about inventions rising up to take over the world is built upon one unchangeable seed crystal: the moment when the technology does something its inventors never predicted. As The Verge reports, that's exactly what happened to Google engineers in 2010, with a truth-and-justice twist — Google's AdWords software exposed a Chinese car theft scam.
---