You could use measuring tape to steal a can of Coke from a vending machine, but if you're a genius, why not just invent a freaking robot to do the dirty work for you? This guy did just that. He inserts his robot inside the vending machine and controls it to grab as many soft drink cans as possible. Awesome.
---
Poor Bitfloor. It just can't catch a break. After recovering from a serious hack where criminals made of with some sizeable loot, the Bitcoin trading floor has just had its US accounts closed, meaning it can no longer guarantee trades made at the exchange.
---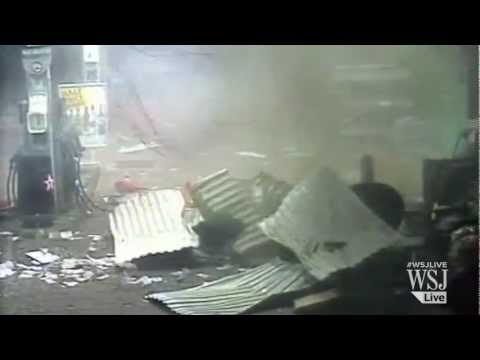 If you're looking to steal money from an ATM, what do you do? Try to wheel it to your house and smash it until it opens? What about just blowing the ATM to smithereens with explosives. That's what these thieves did. The explosion was insane.
---
Turns out that owning a dumbphone is more hazardous to your health than previously reported. NSW Police yesterday reported an incident in which a man was allegedly punched in the face before being kicked repeatedly by two youths who refused to steal his phone after finding out it wasn't a smartphone.
---
It should come as no surprise that iPhones and iPads are prime targets for theft, but it's gotten really bad in New York City. It's so bad that, according to the New York Post, the NYPD is setting up a unit specifically to handle iDevice theft and work with Apple to track down the thieves.
---
---
Vimeo user alversae has posted a video which shows a UPS delivery guy wander up to the front of his house and steal his daughter's Christmas present — an iPad mini — right off the porch where it had just been left by FedEx.
---