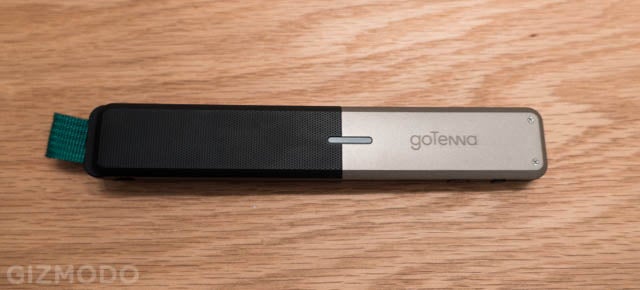 Inspired by the downed mobile towers and utility outages of Hurricane Sandy, the folks at goTenna wanted a way to keep smartphones connected even when the grid fails. What they came up with is a pocket-sized handheld antenna that lets users send texts and location info without mobile service. And we got to see a prototype in action.
---
Samsung's Gear 2 smartwatch can be handy for checking your text messages without whipping your phone out of your pocket. But it's impossible to type on — literally, you can't reply to texts on the watch. Fleksy just changed that with Messenger, a Gear 2 SMS messaging app that brings Fleksy's intelligent keyboard to the very, very small screen.
---
When it comes to group texts, nothing is more infuriating than being trapped in an endless barrage vibrations signaling nothing more than a "lol" or the occasional poop emoji. But until now, there was no convenient way to put an end to the madness without blocking your friends or insulting them to the point that they cut off contact. GroupXiT fixes that.
---
This month, some residents of San Francisco might discover photographs of themselves engaging in rather embarrassing behaviour. A website has been collecting photos of people texting while driving, and some of those photos have now found their way onto billboards throughout the region. Check this out!
---
In an attempt to curb the number of dangerous drivers on highways who are distracted by their smartphones, the US state of New York is introducing dedicated Texting Zones where motorists can pull off, park and safely use their mobile devices. But the initiative doesn't require any new construction since existing rest stops and parking areas along thruways and highways are technically being re-branded as the safe places to pull over and text.
---