Loading page
Video: Would you sink or float if you were tossed into a gigantic vat of squishy gelatinous spheres? Mark Rober, one of the Backyard Scientists, decided the only way to definitively answer the question that few have ever asked was to fill an entire pool with 25 million of the tiny spheres, and dive in.
---
Video: There are lots of professional sports venues that can be transformed to accommodate basketball and hockey, or baseball and football. But this timelapse video showing a temporary Olympic-sized, above-ground swimming pool being installed in a stadium in Omaha will make you angry at the six-foot inflatable kiddie pool your parents bought you as a kid.
---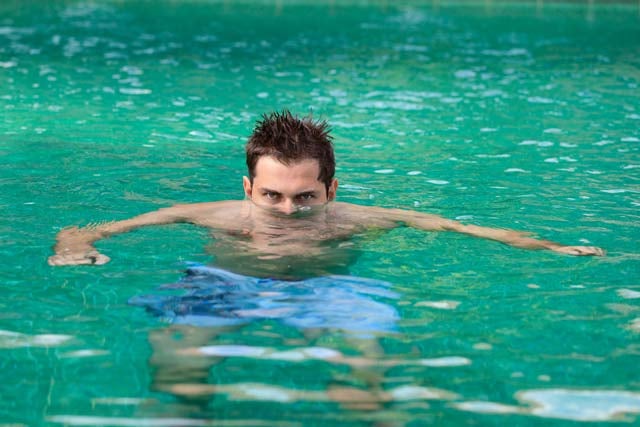 ---
---
---
The city of Antwerp in Belgium is currently in the process of converting an old ferry boat into its newest tourist attraction — an almost 120m long swimming pool that will double as a skating rink in the cold winter months. It's an idea that's so simply genius we think every city should build one.
---
Loading page