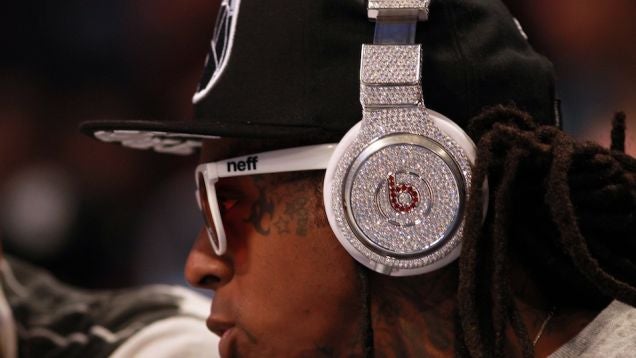 ---
Today, Spotify starts rolling out a new darker redesign. It's the biggest stylistic change we've seen since the service launched its web-based player in late 2012. The new look ditches the old app's overcast grays for a sleek facade that's blacker than hell — and it's so much more beautiful and useful for it.
---
Los Angeles funk band Vulfpeck wants to go on tour, but they're going to need your help to raise the money. This isn't some BS Kickstarter: They have made an entirely silent album designed specifically for this purpose of siphoning cash away from Spotify's treasury. What a clever stunt, and it just might work.
---
Yesterday, Spotify removed listening caps from its web-based music service. And so the struggling Rdio streaming music service has decided to follow with its own announcement: Free on-demand music forever on the web — as long as you're willing to listen to some of the company's newly conceived advertising.
---
Sometimes all you want to do is press play on a magical big red button and hear the music you like. That one-touch startup has never been done as simply as has been in Nokia Music's overhauled Windows Phone app, MixRadio. You turn it on, and it plays a station that's perfectly tailored to all the data you've ever given them.
---