Loading page
Soundcloud just introduced a $US10 ($13) per month streaming music service in the US called Go ($US13 [$17] if you sign up through the iOS app), which adds only two new features to the existing offering: the ability to listen ad-free and download music for listening offline. Is it dead in the water? Oy Soundcloud.
---
In the age of free Spotify and cheap Apple Music, it's very hard for competing music streaming apps and businesses to stay alive. After Rdio closed its doors late last year, JB Hi-Fi NOW is next on the chopping block — the Aussie music listening service will shut down in a month from today.
---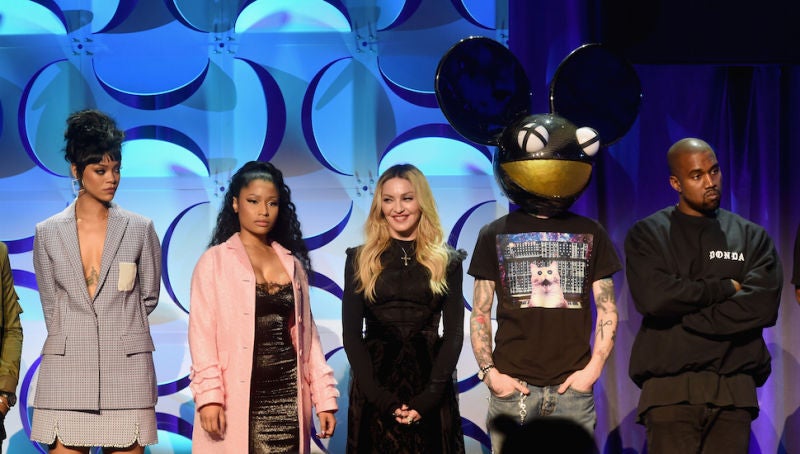 Less than a year ago, Tidal was a punchline: a vanity project promoted by a slew of out of touch musicians who knew a crap ton about making music, but absolutely nothing about selling it. Now, Tidal is the number one free app on the Apple App Store.
---

Ever since I learned the best music site on the internet is being acquired by Pandora, I've been sick about losing the amazing Christmas playlist that I've been carefully curating for years. Thankfully, Rdio and Spotify have made it really easy to export and re-import my playlists. Here's how to do it.
---
Faltering internet radio Pandora's newest effort to reinvent itself is a newly personalised radio station called Thumbprint Radio, which is based on all of the thumbs you've ever given the service.
---
Briefly: You can soon sign up for the Google Play Music family plan announced earlier this spring. Rolling out in Australia over the next few days, $US15 ($21) connects up to six accounts to Google Play Music. Considering Google Play Music ordinarily costs $12 per month, this is a great deal. (Although, the logistics of splitting the cost between 6 people are impractical.) I should note that both Spotify and Apple Music offer similarly priced plans.
---
There, I said it.
As countless Rdio fans sit back helplessly as their accounts go dark, it's time to be blunt. Spotify continues to outpace its growing army of competitors, and if you're going to spend money on a streaming music service, you should sign up for Spotify Premium. Or save a few bucks and get the free version, because it's pretty damn great, too!
---
Briefly: As you've probably heard if you're an Rdio user, the music-streaming service is shuttering its doors. The fate of the company's assets is clear — sold for $US75 million to Pandora — but the wind-down process has now been outlined.
---
The news that Pandora is buying bankrupt Rdio is very sad indeed, and leaves many of us wondering what will happen to the Dad Rock playlists we spent years perfecting. Here's a way to export them, for now.
---
Loading page