In June 2013, Mayor Bloomberg presented a 438-page proposal that laid out hundreds of ways in which New York needs to adapt to survive storms like Sandy, which hit the city almost a year ago. Some of his recommendations were sensible, others were intriguing. Most of them seemed like long-term investments. But the city is actually already moving on several significant infrastructure upgrades — and they're poised to change the face of NYC forever.
---
Remember how your mum/dad/legal guardian/leader of your gang of street urchins used to tell you not to stand near telephone poles in a storm? Yeah, there was a reason for that. And as you can see in the video above, that reason goes "boom". Followed by lots and lots of fire.
---
It took photographer/storm chaser/all-around brave guy Mike Olbinski four years to capture this footage of the formation of a supercell near Booker, Texas. That is some real commitment, and it finally paid off in an awesome way.
---
When a big funnel of destruction touches down, it puts everything that's about ground in instant trouble. But exactly how much trouble actually depends a lot on construction, and not just things like structural reinforcement: pretty standard, inherent things like the size of the rooms.
---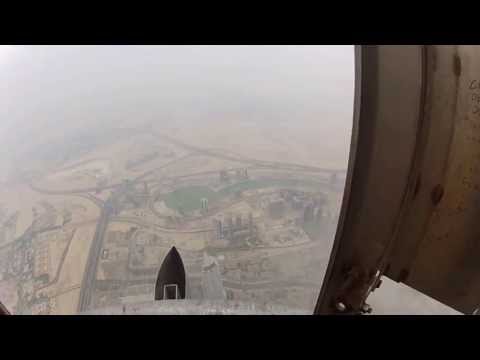 Dubai-based photographer Gerald Donovan went to the top of the tallest skyscraper in the world — the 830m tall Burj Khalifa — just in time to watch a sand storm engulfing the city. It wasn't a pleasant experience, but he captured it on this video.
---
After Hurricane Sandy blew through New York in October, the lion's share of media coverage focused on the beachfront where damage was most visible. In lower Manhattan though, the 3m storm surge took a subterranean toll, ruining millions of dollars worth of mechanical systems and forcing many developers to consider how they'd retrofit for the next big one.
---