The affordable housing crisis in San Francisco has reached a fever pitch, with even George Lucas helping out. Here's another smart solution that chips away at the problem: Swapping a parking lot with a new neighbourhood, courtesy of one of the city's most influential landowners, the San Francisco Giants.
---
The Chicago White Sox are playing an actual MLB baseball game the Baltimore Orioles at Camden Yards in Baltimore today in a completely empty stadium due to the unrest over the death of Freddie Grey. Here are a few pictures that show the game happening to a crowd of no one. It looks like, well, what an empty stadium is supposed to look like.
---
Remember when the Atlanta Falcons announced they'd be building a new stadium — using a boatload of public money — that would be crowned with a retractable roof? The architects of the $US1.2 billion project recently passed along a new fly-through of the design. And while it's our best look yet at the structure, it also brings up plenty of questions.
---
Given that Brazil has spent around $US14 billion getting ready to host the 2014 World Cup, you'd think they'd have sufficient funds to install staircases that weren't made of scaffolding. I mean, just look at those steps shake under the load of hundreds of futbol fans.
---
The 12 stadiums currently seeing World Cup action are not created equal. The dozen venues for the games are a mix of something old, something new, something temporary that will be taken down after the last goal is kicked. And not all of them have turned out to deliver the hopes and dreams promised (a few aren't even finished).
---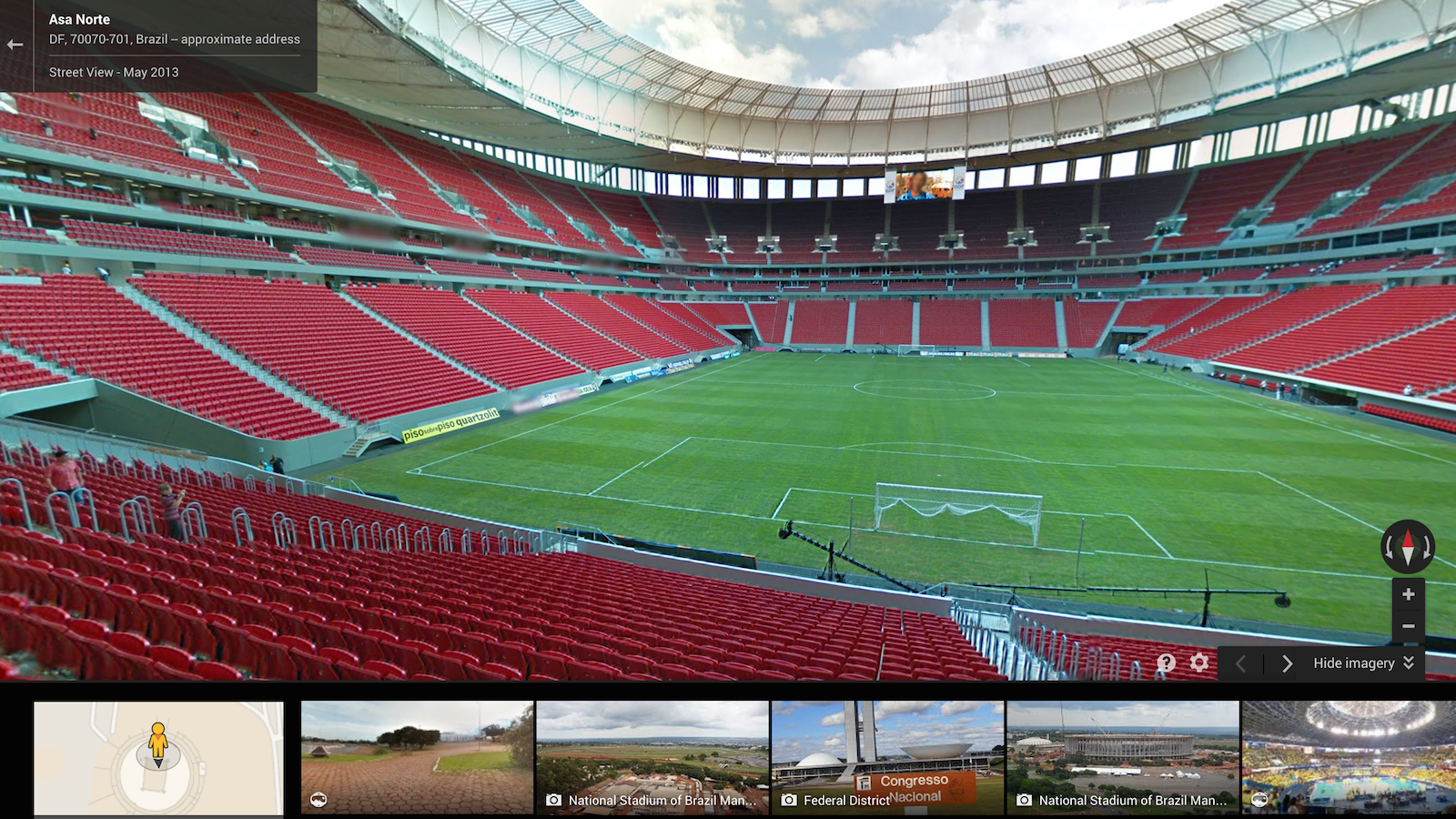 The World Cup is the biggest sporting event in the known universe. The only thing is Brazil is a long trek for most of us, and, y'know things around the world cup tend to get a bit… rowdy? Well, Google Maps is bringing Street View to all 12 of the stadiums, so you can explore them from the convenience/safety of your own couch.
---
If your stadium is underwritten by a corporation, you've probably noticed how hilariously tacked-on these sponsorships can feel. Let's face it: dog food, orange juice and insurance don't always mesh with baseball history. But these redesigned logos attempt to make the unholy union of ballparks and brands a little less jarring — and they do a damn good job.
---
Sure, it's a nice gesture to make — or even 3D print! — your loved ones a customised gift. But can your own pitiful trifles compare to the $30 million backyard stadiums one architecture firm is offering up?
---