Astronomers are calling it the "Nasty 1″ but the hefty, rapidly ageing star that shines in the centre of the image above sure is beautiful. It's also damn peculiar, and it may hold clues to a stellar mystery that's puzzled scientists for decades.
---
Two weeks ago, SpaceX successfully tested the launch abort system for its new commercial crew capsule, which is designed to carry astronauts to the International Space Station by 2017. The company has just released a first-person view video recorded by cameras mounted on the Dragon capsule, so you can take a virtual ride on the capsule as it accelerates from 0-160km/h in 1.2 seconds during the first critical pad abort test.
---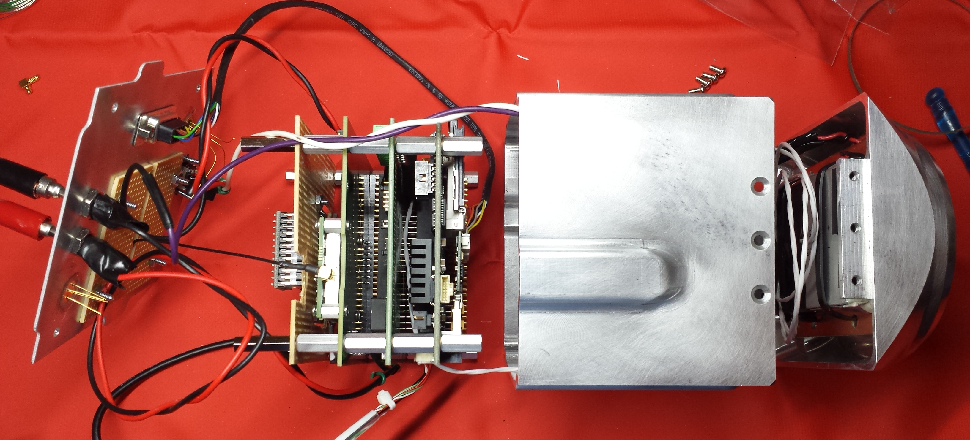 ---
Earlier this month we discovered that Ceres' pair of mysterious bright spots were, in fact, not two — they were many, many more. Now, we've got the closest look yet of the spots thanks to NASA's Dawn mission.
---
This week on Meanwhile in the Future, we ask what would happen if Earth had a second moon. How exactly that happens I won't reveal — you'll have to listen! But once it does, there are some really interesting things that we might notice on Earth, from tides and the night sky, to the potential destruction of Earth.
---
The European Space Agency brings us this new image based on data from the Planck satellite. My first reaction? It looks just like Van Gogh's best-known masterpiece, The Starry Night. And you know what? Even Google agrees with me.
---