When the Gaia space telescope launches next week, it's going to attempt the biggest astronomy project of all time: it will try and scan the entire sky, capturing images of at least a billion stars in our galaxy.
---
This mosaic of images taken from 2004 to 2013 the shutter-snapping Cassini spacecraft shows the most detailed look at the famous lakes on the surface of Saturn's moon, Titan. Thought to be filled with methane and ethane, the lakes are the only areas filled with standing liquid in the entire solar system except, of course, for Earth.
---
Contemporary visual arts and the new space age we are currently living in often pleasantly fuse together, resulting in great art and illustrations that everyone would gladly hang on the wall. To Infinity And Beyond is a space art exhibition of 40 young Hungarian graphic designers and painters currently on display in the Budapest Planetarium, and we're happy to show you a brief selection from the exhibition material.
---
We all have to crawl before we can walk, and NASA's Morpheus lander is no different — well, except for the fact that "crawl", in this case, actually means burst into a pile of flames. But all that's in the past, and NASA's taken to their YouTube and Instagram accounts to show off the absolutely stunning success of the new Morpheus prototype's very first (successful) free flight.
---
As nations around the world launch more and more satellites into geosynchronous orbit above the Earth, the danger of them accidentally colliding and creating a Gravity-esque cascade of destruction increases exponentially. To keep tabs on everything zooming around 35,000km above the surface, DARPA's developed this keen-eyed space surveillance telescope.
---
In November 2014, after travelling 10 years and hundreds of millions of kilometres, a European spacecraft will touch down on a 4km wide ball of ice and dust as it hurtles through space towards the sun. And if all goes according to plan, this unprecedented feat could finally give us what we need to understand the origins of life on Earth. It's just the "according to plan" that's the tricky part.
---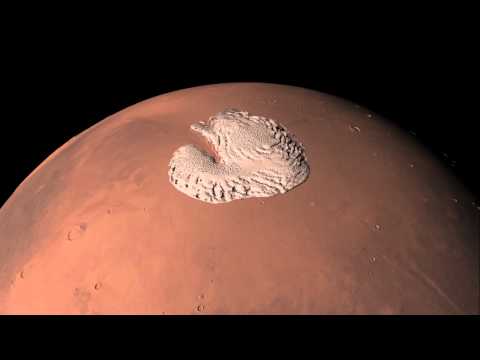 You've probably never lent Mars's northern pole a great deal of thought, but you can explore it in wonderful 3D glory in this ESA video.
---
Recent mover and shaker Moon Express wants to send a robotic spacecraft to the moon in 2015. CEO Bob Richards says that the MX-1 will use scientific instruments and sensors to study resources that are limited on Earth but "available in infinite quantities in space."
---