If you were a kid in the 1950s and '60s you were bombarded with an amazing promise: one day, when you're all grown up, you'll be able to holiday on the moon. But until then you'll have to settle for space-adventure TV shows and comic books. Unless, of course, you won this real, live space simulator from 1959.
---
In early 2009, NASA's Fermi Gamma-ray Space Telescope observed an unprecedented solar storm emanating from a distant neutron star with gigantic columns of magnetised flares stretching thousands of kilometres into space — only the third time such an eruption had been observed. Five years later, NASA boffins think they have figured out what's triggered it.
---
As the next wave of leaks from the next Star Wars are oh-so-slow to trickle in, hopefully this will tide you over: A colossal collection of 140 photographs featuring Industrial Light & Magic's model-building process from 1977 to 1983. It's simply incredible.
---
Space may be a vacuum, but at least aboard the International Space Station, smells still have plenty of room to waft. And considering the ISS has 6 living, breathing, excreting human beings living in such close proximity, some of those smells could get to be a major problem. Fortunately, NASA has accounted for that.
---
It may not look like much, but these are the first images of Comet C/2013 A1, known as Siding Spring, as it passed by Mars on Sunday. The images were captured by NASA's Mars Reconnaissance Orbiter.
---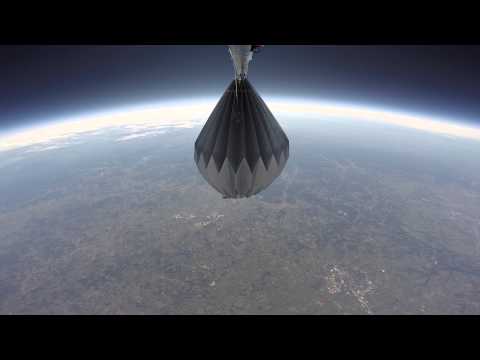 Short of having your body shipped off on a flaming longboat, there aren't many more spectacular ways to be sent off than having your ashes scattered into the edge of the atmosphere. At least, that's the thinking behind Mesoloft, a company that will do exactly that, and provide a GoPro video to immortalise the moment.
---