Loading page
Last week we showed you how NASA simulates space here on Earth, with everything from advanced virtual reality to monstrous thermal vacuum chambers. But all of that still can't prepare you for how an object, or an experiment, will behave in zero gravity. Sometimes you just have to fly.
---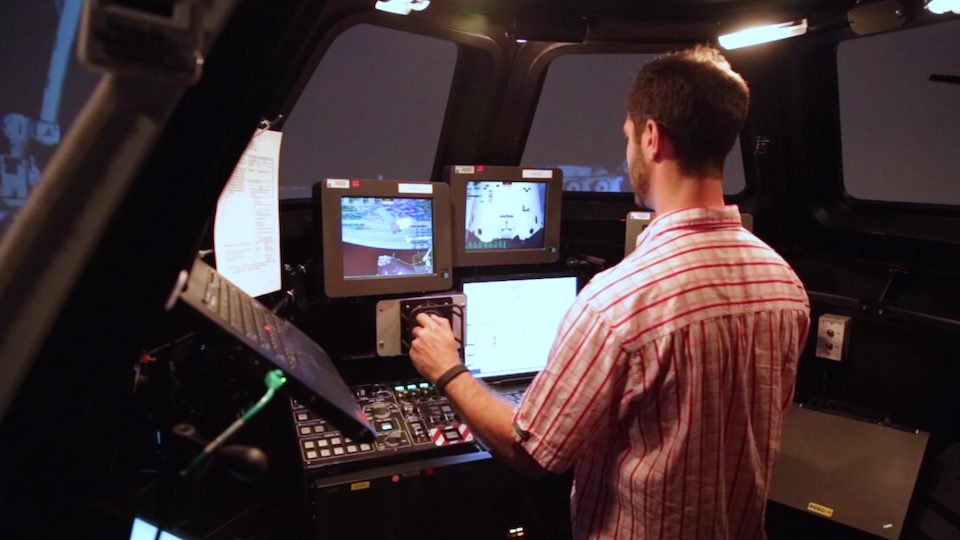 Deep in the belly of the Johnson Space Center in Houston, Texas, lie "The Domes". Step into one of them and suddenly you're standing on the surface of Mars, or you're flying high above the Earth, looking out from the International Space Station. This is the Systems Engineering Simulator, where we learnt to fly, drive and design better space vehicles.
---
We've seen how NASA recreates the vacuum of space right here on Earth, but what about the gravity of space? What about the forces of inertia? When large objects move and behave so differently, how to you train for a mission so you know what to expect when you get there? Like this.
---
Inside Building 32 at NASA's Johnson Space Center in Houston, Texas sits Chamber A, a marvel of engineering, cleanliness and design. It's also the closest you can come to being in space without strapping into a rocket.
---
For the last 25 years, scientists have been able to monitor the "greenness" of trees from space and use that as a tool for evaluating plant health. The problem is that greenness isn't a good indicator for stresses — such as drought — because some trees (think pines) continue to be a lovely green until they're dead. Researchers are thus turning to a new indicator: the way plants glow.
---
While Curiosity was still flying through space, way before it landed on Mars, scientists at the Jet Propulsion Laboratory were busy working with a clone rover back on earth. In a simulation area called the Mars Yard, scientists put the duplicate Mars Science Laboratory (MSL) through a series of experiments to perfect the rover's software and reevaluate its capabilities. The tests answered critical questions like, "Can it go over that big rock?"
---
Curiosity has landed. It survived the seven minutes of terror and safely touched down on the surface of Mars. Now it needs a way to move around. Anyone who has ever played Lunar Lander and Moon Patrol already knows how they're going to do this: video games.
---
We have heard a lot about exoplanets in the past year. But for all the talk about these planets, which orbit a star other than our sun, we still haven't actually seen one.
---
---
Loading page