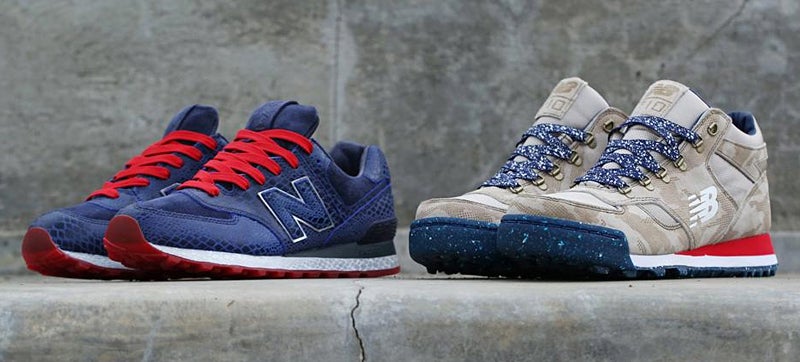 It seems that Cobra's latest plan to take over the world involves bankrupting those with a soft-spot for nostalgia with a couple pairs of '80s toy-themed kicks from New Balance and BAIT.
---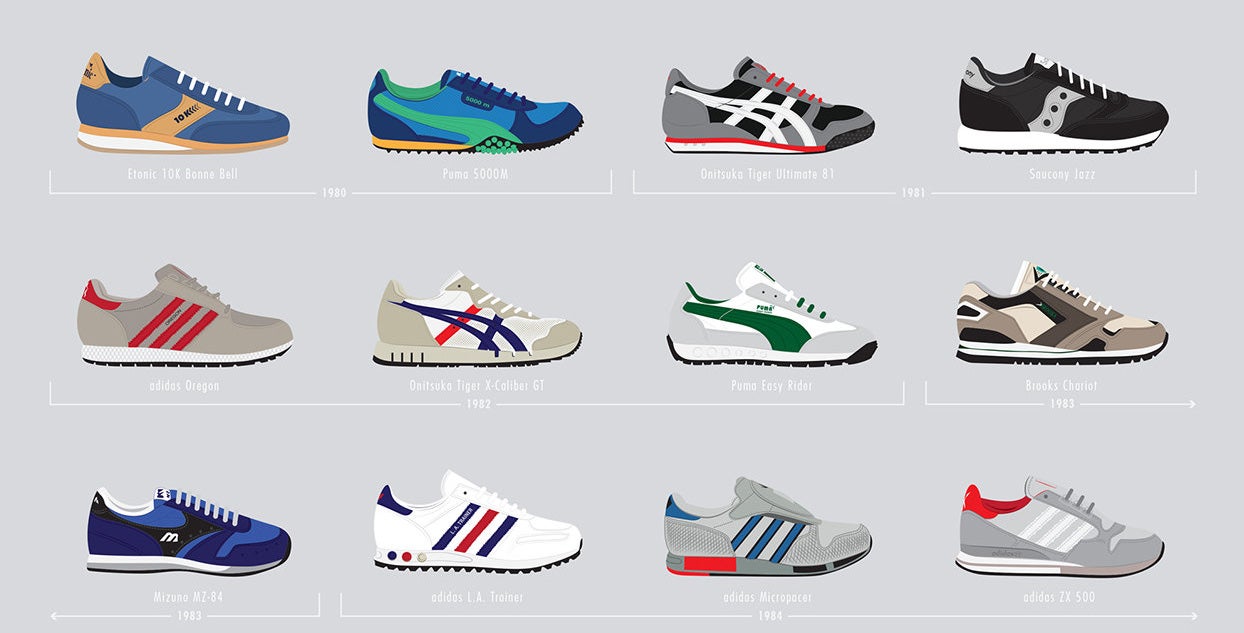 Pop Chart Lab made this cool poster featuring basketball and running sneakers from the '80s and the '90s, or as they call it "the illustrious, ultra-rad '80s and '90s". If you are like me and often leave the store thinking that most of today's sneakers are not even half as cool as they used to be, you're going to love this.
---
Although not actually worn by real-life astronauts, 'Moon Boots' were still an incredibly popular fashion fad during the '80s. And, 30 years later, designers like Raf Simons are still being inspired by the complex space suits that NASA developed to allow astronauts to safely walk in the vacuum of space.
---
Are you tired of waiting for Nike to design the perfect sneakers for your tastes? Thanks to a new flexible filament from Recreus that can be used in standard 3D printers without clogging the nozzle, you can finally design and print your own kicks in a wide variety of colours. The only limiting factors are your imagination and sense of taste.
---
If there was one disappointment about Nike's awesome Back to the Future II Air Mag, it's that the shoes didn't have Marty's power laces (and that they only made 1500 and neither you nor I own a pair). But Nike designer Tinker Hatfield says that's about to change — power laces are coming in 2015. The future is here!
---
These days, a set of Velcro straps across the top of your kicks just isn't enough to impress your sneaker freak friends. To guarantee you're the envy of everyone on your block, forget about dropping hundreds on the latest pair of Nikes — instead, strap a pair of these Light Kicks LED strips to your feet.
---
Nike doesn't realise it yet, but it could single-handedly make your fridge the most entertaining spot in your home — at least if you're a sneaker freak. Because instead of poetry or Scrabble, the shoe maker has created a wonderful set of magnets that lets anyone be a sneaker designer, as long as you're OK with never being able to wear your creation.
---