According to technical reasons we are not clever enough to be able to argue with, the version of the HTC One sold in Australia and the US lacks an SD card slot due to internal space restrictions. Because of something to do with our mobile radio frequencies. That's what HTC says, and we're powerless to argue.
---
---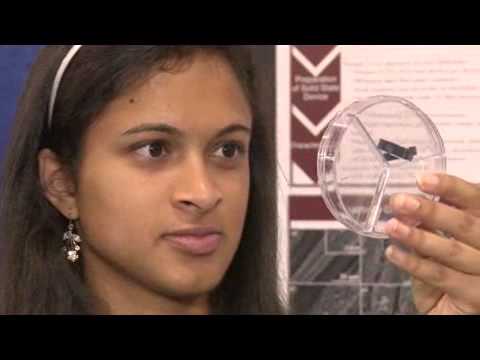 While you are hanging out on the Internet (in your underwear, maybe?) on a Sunday, kids that are smart than either you or I are out there getting ready to change the world. Eesha Khare, for instance, not only invented a super-capacitor that could someday charge your phone in 20 seconds; she also won $US50,000 for it.
---
Confirming yesterday's gorgeous leaked images, Nokia's finally unveiled its newest flagship Windows Phone, the Lumia 925. And just as the photos promised, this latest Lumia incarnation comes to us in a sleek, aluminum-cased beauty of a body. Now that's all good and dandy, but the real test comes with what it's packing under the hood. Can the 925 keep up with the smartphone markets toughest competitors?
---
---
---
---
"Here at Gingrich Productions, we've spent weeks figuring out," ponders Newt Gingrich. "What do you call this?" It's a phone, Newt. "But think about it. If it's taking pictures, it's not a mobile phone. If you can get Wikipedia or go to Google, that's not a mobile phone." Sigh. Newt is clearly puzzled by the shiny black rectangles that we all carry around with us.
---