It should be no surprise to anyone that many smartphones may have been designed to last about 24 months — the length of a typical contract with a network service provider. After all, it is a fast-moving, high-turnover market and planned obsolescence is how it is kept moving. Being high turnover means new models with new features can be brought to market and readily consumed by users conditioned to want the latest and greatest.
---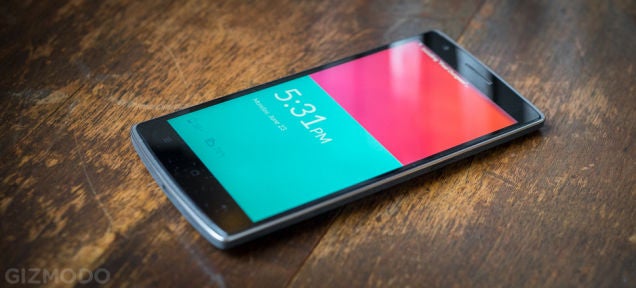 Lowly people without an invite will finally be able to pre-order a totally fantastic OnePlus One phone starting October 27 at 11am EST (October 28, 2am AEDT) for $US300. At long last.
---
When you're out for a night of dinner and drinks at your local bar, it's often simplest to open a tab at the start of the night. But leaving your credit card behind the bar, along with your ID, seems a little outdated (and frankly dangerous, for the identity-theft-paranoid of us out there). Clipp is a mobile bar tab app for Android and iOS that streamlines the process, and does so almost seamlessly.
---
If you could enlist your smartphone to become part of an earth-sized telescope searching for the source of cosmic rays, would you? Researchers at University of California are hoping you'd say yes — they have developed an app that will leverage the power of one million smartphone cameras to answer one of the great questions about our universe.
---
---