If you've just bought a new smartphone, or if you're thinking of buying one, there are always a few bits and pieces you can purchase to make your new toy just a bit better.
Whether it's a case to protect it from accidental drops, a spare charging cable, or a pair of headphones to make your commute more bearable, we've rounded up five accessories that any new smartphone would be lucky to have.
---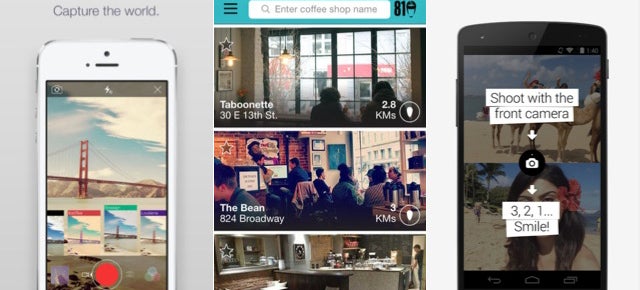 ---
The likes of Apple, Google, Microsoft and other major figures in the smartphone industry have signed a pledge that will make it harder to steal mobile phones — from July 2015, at least. The pledge sees the companies promise to enable every smartphone user with the ability to remotely brick and wipe their phones when they're stolen.
---
---
I own one pair of boots. They're great boots. I know they'll last me a decade, if I take care of them. I also own a backpack — a very expensive backpack — with a lifetime guarantee that I'm sure I'll never have to use, because it's built to last. I'm not really so sure that I can say the same for most of the technology that I own, though.
---
---
So you've acquired a shiny new tablet or phone, but what apps should you install on it? Here are five recent apps that are definitely worth checking out.
---
There's nothing more frustrating than being caught without power. If your phone is dead in the middle of a long day, you can't call, or text, or check Facebook. If your tablet is dead in the middle of a long flight, you can't pass the time with movies or reading. That's where a USB battery pack comes in handy — and Xiaomi's latest is hugely powerful.
---