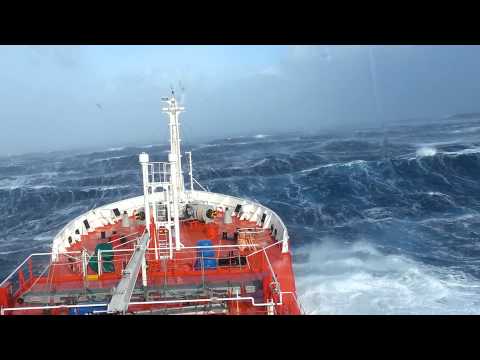 On the left, a ship in a heavy storm as seen from the deck, going through giant waves. On the right, a ship in a heavy storm seen from a level deep inside, going through the same stress forces. I really don't know which perspective is scarier.
---
Contrary to what you may have seen in such movies as Pixar's otherwise extremely entertaining Finding Nemo, whales don't spray water out of their blowholes. Further, the whale's trachea doesn't connect to the oesophagus of the whale; so when Dory and Marlin went down the whale's throat, in real life, they'd have simply been eaten.
---
As we strongly suspected earlier, the hackers that briefly took over the Twitter and New York Times domains yesterday didn't use brute force or fancy hacks to get in. The LATimes reports that the Syrian Electronic Army used phishing emails to get username and password credentials for several employees Melbourne IT, the registrar for both NYTimes.com and Twitter.com.
---
---
---