It's not all about bagless vacuum cleaners, bladeless fans and blow-the-skin-off-your-fingers hand dryers at Dyson. Each year, the iconic brand holds the James Dyson Award, an international student design and innovation competition which aims to find the most promising young inventors and potentially bring their concepts to life.
---
The $122 million RV Investigator, CSIRO's new blue-water research ship, has completed construction and sea trials and is about to make its first journey from Singapore's shipyards to its new home in Hobart. Although it's 11 months late for action, Investigator will add significant research capacity to Australia's scientific endeavours.
---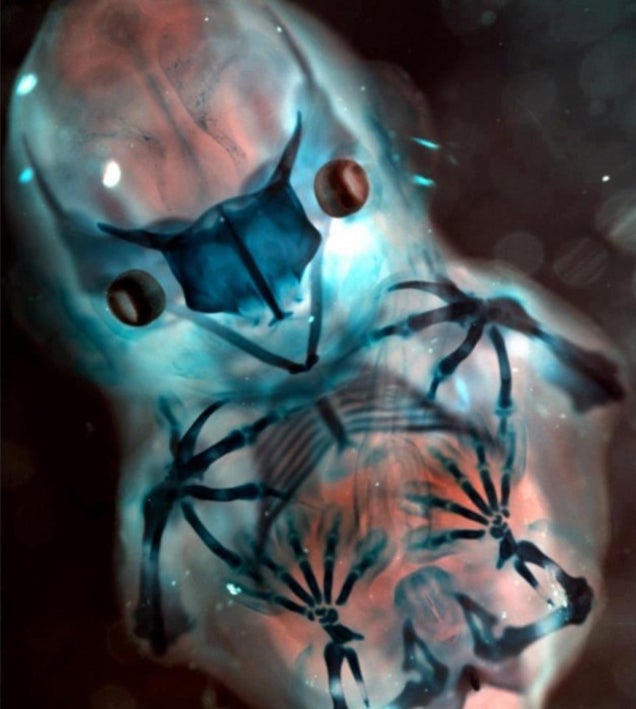 ---
With the mysteries of particle physics well in hand, the European Union is moving onto another big fish in the realm of science: the human brain. The aptly-named "Human Brain Project" is aimed at figuring out how our grey matter works by using supercomputers to simulate its inner-workings. Not everyone is happy with the way the EU is going about the project however, with 150 neuroscientists publishing an open letter denouncing the HBP's "overly narrow approach", dramatically increasing its risk of failure.
---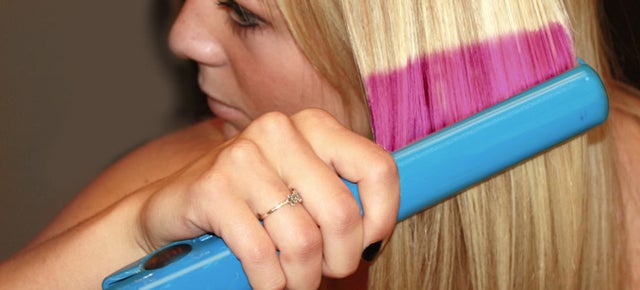 In a weirdly serious bit of hair research, engineers have figured out how to change hair colour without an ounce of hair dye. The only catch? You need a focused ion beam. Colour is in the eye of the beholder after all. When microscope spirals and hyperbola are etched into strands of hair with a focused ion beam, those tiny ridges work together to diffract light. Certain wavelengths are cancelled out, others amplified and you get a whole new colour. No hair dye needed.
---
Australia allocates around A$9 billion a year of taxpayers' money for research, but how do we know if that money is being spent wisely? With the Australian Government threatening to reduce the amount of money allocated to research, it is time for researchers to take a more serious look at how to improve the research funding system.
---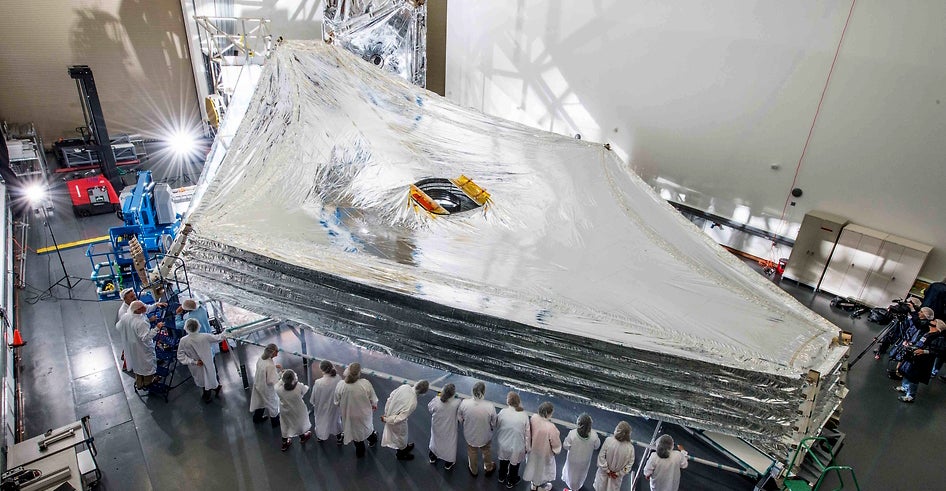 NASA has finished and stacked the Sunshield for the Webb Space Telescope and it's now getting ready to test it. Look at this huge thing. That's enough tinfoil to cover a roasted chicken — if the chicken was the size of Tyrannosaurus Rex. According to NASA, it provides the equivalent of a 1,000,000 Sun Protection Factor.
---
We're pretty comfortable with the idea of involving technology in sports, from the mundane usage of broadcast footage to aid a score review to full-blown, dedicated solutions like Hawk-Eye for tennis and cricket. The Australian Football League (AFL) has a reputation for being more measured when it comes to introducing such aids, but that doesn't mean it isn't investigating its options, with the most recent research involving "smart" footballs that can communicate their position via GPS.
---
Video:We've already seen the detailed map of Mars but now the US Geological Service just released this video that integrates that map into a rotating Martian globe. It's amazing to see how similar the red planet looks to Earth when you see it spinning.
---