If Dmitri Mendeleev was alive, we'd be wishing him a happy birthday today. He's not — and thank goodness, because he'd be a 180-year-old science-zombie. But Mendeleev's periodic table of the elements is a scientific treasure, one that's still predicting elements we haven't yet discovered. Talk about prescient.
---
In May 2013, a storm uncovered these ancient footprints on an English beach. At over 800,000 years old, they're the oldest human ancestor footprints ever found outside of Africa. The storm that revealed them soon washed them away too, but scientists have been studying the footprints for months after the fact, thanks to 3D imaging.
---
---
I was blown away when I first heard about a project that tried to tap into the electromagnetic communication potential of mushrooms. Using wires, radio waves and circuits — not psychedelics — the project's off-kilter quest to find (and listen to) "electromagnetic fungi" was nonetheless more art than science. But who says mushrooms have the right to remain silent?
---
Scientists have created the first gastric balloon that can be swallowed, which will avoid the need for risky gastric bypasses for obese people. They were able to compress the balloon into a pill, which the patient can swallow painlessly.
---
You've probably seen plenty of headlines this week proclaiming "Stephen Hawking Says Black Holes Don't Exist" and heard people who read those headlines chattering excitedly about this seemingly huge shift in astrophysics. But as PopMech wisely points out, that's not an accurate summary of what Hawking actually said.
---
The story behind NASA's brief embrace of extraterrestrial sherry is a curious one. In the early seventies, the agency's focus was shifting from short, Moon-focused missions to possibility of longer-term inhabitation of space. A revamped menu was among the most pressing challenges: food on the Gemini and Apollo programs came in dehydrated cube form, or squeezed from a pouch, and was universally regarded as inedible.
---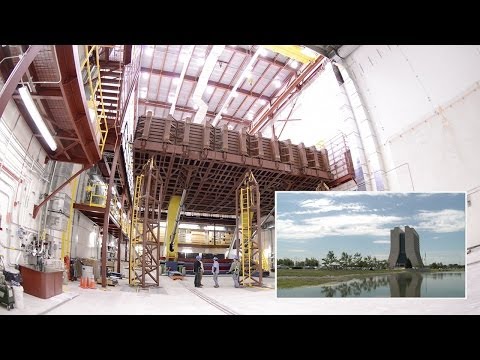 The Department of Energy's Fermilab is building a gargantuan detector to examine uncharged subatomic neutrinos that can blast through the earth unimpeded. The 14,000t detector in Minnesota will capture neutrinos shot from a cannon over 800km away. Watch how they build a huge catcher's mitt for subatomic particles.
---
---