In an effort to make how robots move and interact with humans feel less awkward and uncomfortable, Disney Research, working with the Karlsruhe Institute of Technology in Germany, are developing a more natural approach to the problem by thoroughly studying how humans interact. In fact, using motion capture suits, the study was taken one step further.
---
Initially, access to water defined where humanity could grow and develop. But now the opposite is true, and we're the ones directing the future of our global water system. Watching that transition unfold is as sobering as it is stunning.
---
Sending animals to do our dirty work — specifically of the drug-sniffing, bomb-hunting variety — isn't a novel concept by any means. But while an animal bomb-sniffing squad might conjure up the image of a noble K9 dog, Croatians are now depending on a very different, perhaps not quite as loveable bomb fiend: the common honeybee.
---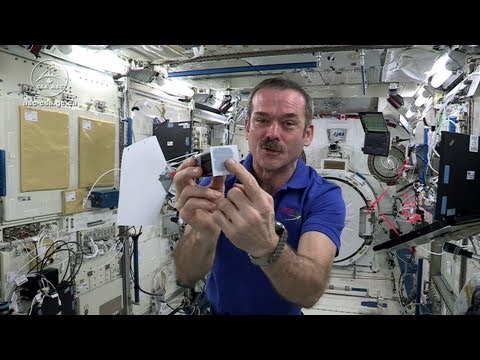 You thought Canadian astronaut Chris Hadfield turned his back on us when he left the ISS earlier this month, didn't you? For shame, internet patron, for shame. Hadfield may be safely back on Earth, but the otherworldly videos continue to surface.
---
In the age of ubiquitous computing, we've grown fairly used to infrastructure, objects and even furniture that adapt to the presence of humans. But what if you could control the behaviour of a wall or room simply by thinking harder?
---
If you're going to have a glass of orange juice and brush your teeth (a good idea), there's only one order in which to do them. It makes sense that your minty toothpaste-mouth would make OJ taste weird, but why so down-right heinous?
---
---
I don't have a desk, because there's no room in my apartment, but if I did it would probably be covered in so much crap that I wouldn't be able to use it anyway. And it makes me feel a little better to know that Nobel Prize-winning psychologist and economist Daniel Kahneman doesn't have a desk either.
---
Fair warning, this video is an illustrated version of the periodic table set to The Can-Can. There are consequences to watching. But hopefully one of them is that you learn all the chemical elements in order without even trying, which would be a convenient, if incredibly nerdy, bar trick to bust out sometime.
---