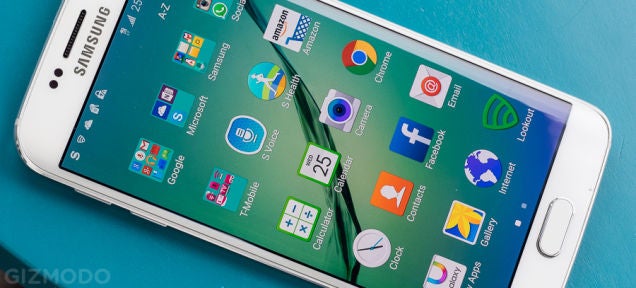 ---
---
Earlier this week, a Microsoft security researcher wrote a scathing account of how Samsung's SW Update tool (installed by default on all Samsung PCs) is disabling Windows Update, potentially leaving millions of computers vulnerable to critical security flaws. Thankfully, Samsung's crack bloatware programmers have seen the light, and are pushing an update.
---
Inside your smartphone, hidden underneath the sticky plastic wrapping of the battery, or glued to the removable rear cover, there's a secret, ominous-looking wireless chip. It's not controlled by the FBI or the government or the Illuminati, though, and it's not tracking every search you make online — it's just NFC.
---
There's a security hole in Samsung's default keyboard app for the Galaxy S6. The customised version of Swiftkey that the phone ships with in Australia doesn't update itself securely, and that means a talented hacker could, under very specific circumstances, run malicious code on your smartphone. Samsung is working on the fix, but isn't talking about why it has already taken several months.
---
---
---
Haven't taken the plunge on a new Samsung Galaxy S6 or S6 Edge yet? If you were waiting for the Iron Man edition, keep waiting, but Samsung is bringing out three new high-end, extra-fancy colour options for its top-of-the-line smartphone, and they're all coming to Australia.
---