Sometimes the best ideas come from thinking far, far outside the box. That's what Nissan and Japan's marine science agency did with their new deep sea rover. To build it, engineers used the same tech as a park-assisting car — which is now helping to give scientists a 360-degree view of the ocean floor.
---
---
Back in 1999, Sony released a robotic dog called Aibo, a canine companion that didn't crap everywhere and only ate electricity. It sold pretty well — 150,000 units, despite the $US2,000 price tag. Some owners became remarkably attached, which makes it even more sad that Sony has stopped repairing Aibo. Slowly but surely, they're all dying.
---
---
A snakebot recently crawled up my leg. The engineers sort of grinned while I grimaced, wondering if I should try to attack it or cry for help, an impulse that comes from watching too many sci-fi movies, I guess. I expect most robots to destroy me, but these snakebots are designed to do the opposite. And they could change robotics as we know it.
---
While I talked with the legendary roboticist Red Whittaker in his lab at Carnegie Mellon, a half-moon shaped remnant of a Lifesaver was resting on his knee. He nibbled on it as we talked about sending autonomous robots to explore the moon. That's when he told me about the moon caves that could be humanity's future home.
---
Right now, you can watch human and robots perform ballet together at the Brooklyn Academy of Music, in a piece called "Robot." It's about humans teaching robots to dance, though the small mechanical creatures aren't able to replace their fleshbag teachers quite yet.
---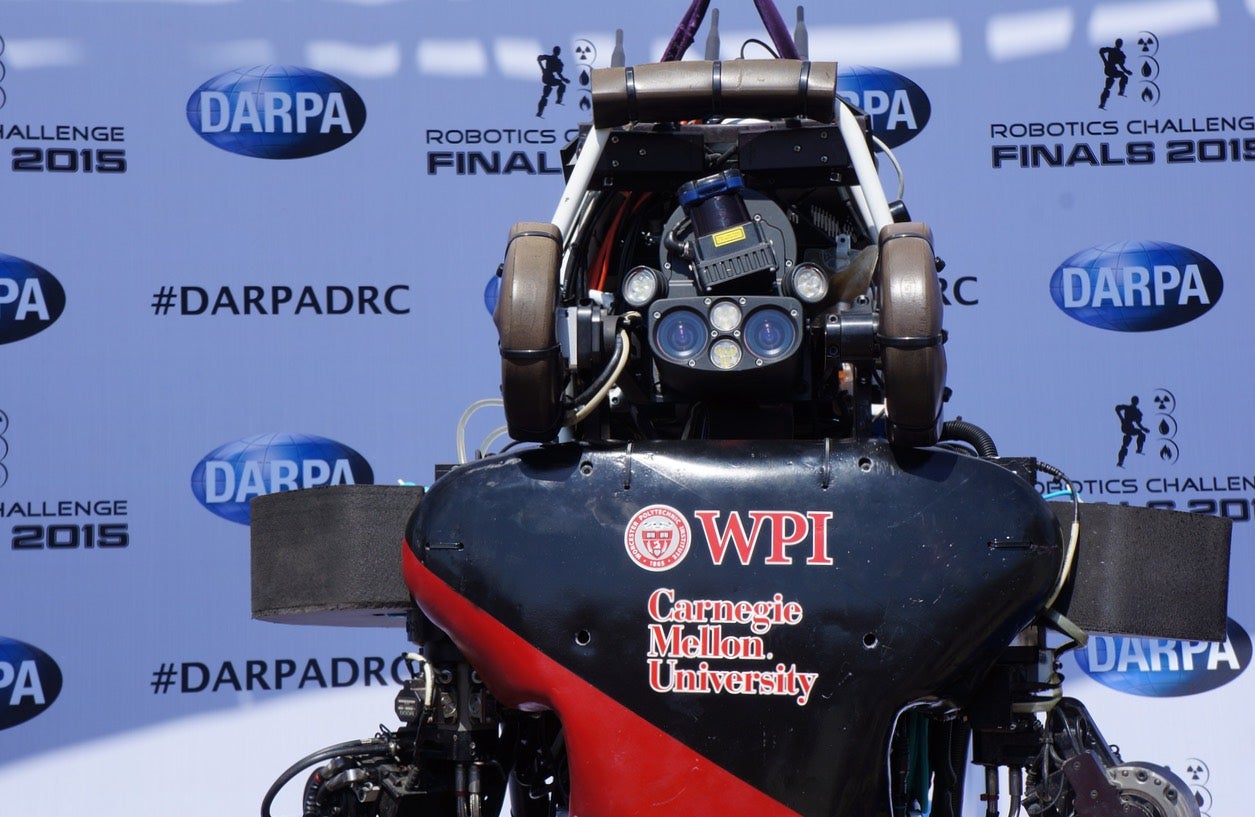 ---
Movies like the Terminator series have convinced us that robots are eventually going to kill us all. That's still eventually going to happen but we've got a long way to go before we build a T-1000 or even an Arnold version, because as DARPA's 2015 Robotics Challenge shows, even the best and smartest robots right now are still so hilariously dumb that they can't even walk right.
---
Yesterday marked the first day of the DARPA Robotics Challenge Finals, in which elite robots from around the world faced off to compete for $US3.5 million in prizes. We saw some of humanity's finest bots drive vehicles, remove rubble, cut through walls and climb up stairs.
---