Dr. Wade Marynowsky's Nostalgia For Obsolete Futures is an interactive exhibition opening next month at the National Gallery of Victoria. Blending performance art, sound and video installations with robotics, the work includes four super-creepy programmed and Victorian-era-dressed robots that will roam the Gallery's foyer.
---
The Hanwha Eagles — a South Korean baseball team famed for losing – now have robot fans to cheer them on. Absent supporters can use social media to deliver messages and show their faces on the robots' LEDs. This has to be the saddest, most depressing thing I've ever seen in any sport.
---
Humans are highly adaptable creatures, and we'll do anything we can to prevent an injury from completely immobilising us. So if robots are supposed to eventually take over all of our duties, they need to learn how to quickly bounce back from damage as well — which is what this research with walking robots is hoping to achieve.
---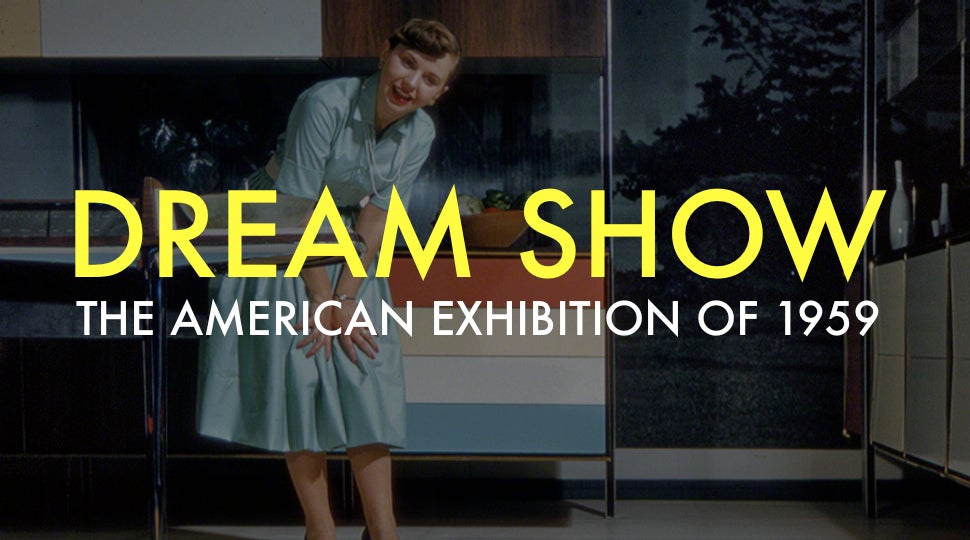 Over the course of six weeks during the height of the Cold War, almost three million Soviets visited an exhibition that celebrated America. American kitchens, American art, American cars, and most especially American capitalism. The American National Exhibition in Moscow was a full-court press to convince the Soviet people of American superiority. It was supposed to be a showcase for how Americans of the 1950s were living and prospering. But like nearly everything American during this time, it was really about selling the future.
---
The days of hand-picked fruits and vegetables — at least those picked by human hands — are quickly coming to a close as robotic farming technology continues its rapid advancement. A team of roboticists from the EU, for example, have just debuted an automated fruit and vegetable harvester that can spot ripe produce just by looking at it.
---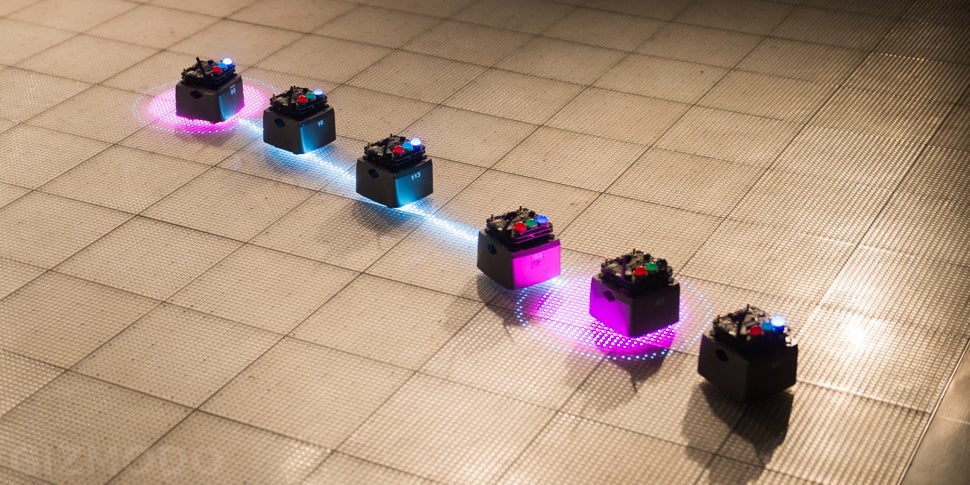 ---
Instead of killing kids during private tours of his fantastical factory, Alex Reben is a Willy Wonka-type character of a different sort. He builds robots for a living — seemingly just for fun — and while some of his creations are certainly distressing, they're all fun to watch, interact with, or just ponder. The folks at Cool Hunting had the opportunity to check out Alex's lab, and thankfully, they brought a camera.
---
Watching ballet on TV doesn't provide nearly as satisfying an experience as seeing it performed in person — at least using traditional filming techniques. Director Tarik Abdel-Gawad has taken a radical new approach to capturing footage of a ballet performance, using a motion-control camera on a robot arm that's been choreographed as part of the routine.
---
First it was an extra set of shoulder-mounted robot arms, but now MIT feels that humanity could also benefit from a couple of extra robotic fingers on each hand. Faye Wu and other researchers at the school have been developing SR — or supernumerary robotic — fingers that work alongside your existing digits to make countless tasks easier to handle.
---