Loading page
---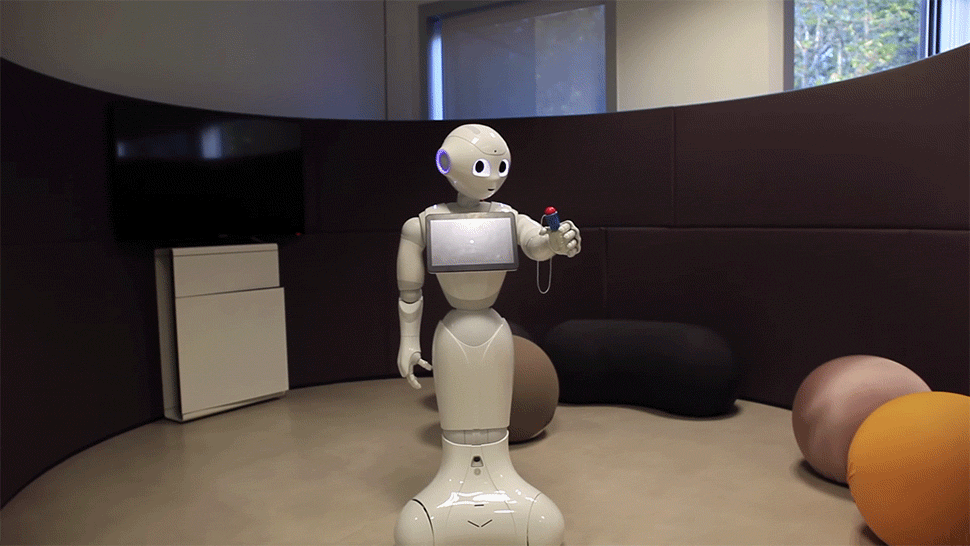 ---
Video: The mother of a Reddit user was out walking her dog when she spotted the nice folks over at Boston Dynamics out walking their robot and looking dead inside. Is this what our future looks like?
---
It's here – a world in which helper robots live with us, get us through the day, and yes, become our trusted friend. Science fiction is becoming science fact.
As sci-fi writer William Gibson noted: "The future is already here — it's just not very evenly distributed."
The demand for helper robots is booming, and academia, industry and the military are working overtime to meet the need as a whole new industry gains momentum.
---
---
Summer 2015 marked the failed American odyssey of hitchBOT, the hitchhiking humanoid built for motorists to tote from Salem, Massachusetts, to San Francisco. It got as far as Philly before being torn limb from limb. But in Canada, where people are infinitely friendlier toward roadside robots, the original hitchBOT — which did manage to thumb it cross-country — will be enshrined in a national museum.
---
It's a potential Megabots Inc vs Suidobashi Heavy Industries showdown. Actual huge piloted mechs doing battle. This is what science and technology is all about. Check out the hilarious and awesome team Megabot video challenge for yourself and decide for yourself who will win.
---
Loading page