Loading page
Chrome isn't just for idly clicking through the latest tech news and the viral Vines of the day — it also hides a remote desktop tool that lets you easily get from any device running the browser (or the mobile app) to any other PC running the browser. Here's how to get a connection set up in the space of just a few minutes.
---
The Google Chrome Remote Desktop app that was released to Android users just hit the iOS app store. The app lets you access your computer via the Chrome Remote Desktop app.
---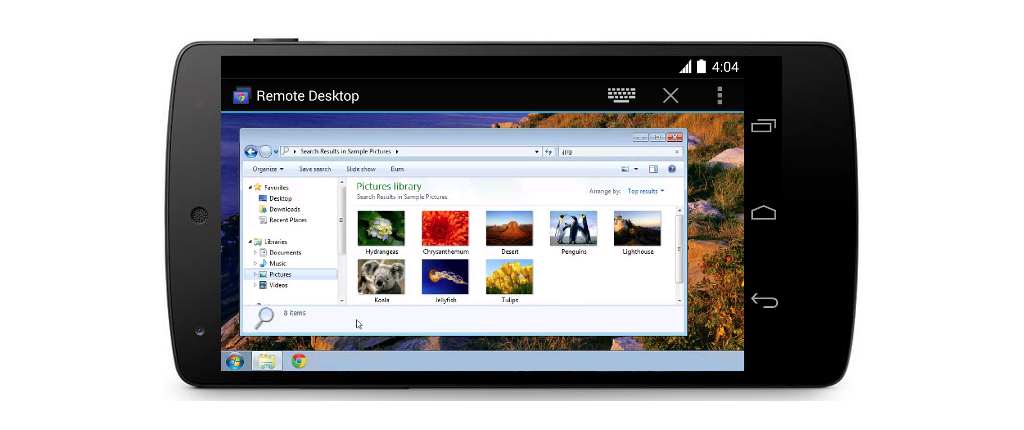 ---
It was mentioned some time ago that Chrome OS would support remote access via a browser. Days ago, Google made good on its promise, though it extends beyond the company's stab at an operating system — all you need is a PC with the Chrome browser and a single extension installed.
---
A NY laptop-theft victim finally caught the criminal thanks to the use of a remote desktop application he had installed in his computer. However, it wasn't as easy as connecting to the notebook over the internet and locating him: His investigation lasted for almost a month, watching his laptop screen as the thief used it for everything except for giving a clue about his whereabouts. And yes, you know exactly what "everything" means:
---
Here's a free way to control your PC from an iPhone, thanks to Nate True at cre.ations.net. Using TightVNC, software that lets you remotely control your PC desktop (sorry, it's not Mac-friendly yet), he's made a couple of simple changes that let you use the iPhone's touchscreen interface to control your PC from afar. Here's how it works:
---
Loading page