An Aussie icon has been re-imagined. As part of the hype around the V8 Supercars' upcoming Gold Coast 600, Red Bull Racing Australia has engineered a one-off, 21st century re-imagining of the Holden Sandman, and if you're at the race this weekend you'll see it taking a sprint or two around the track.
---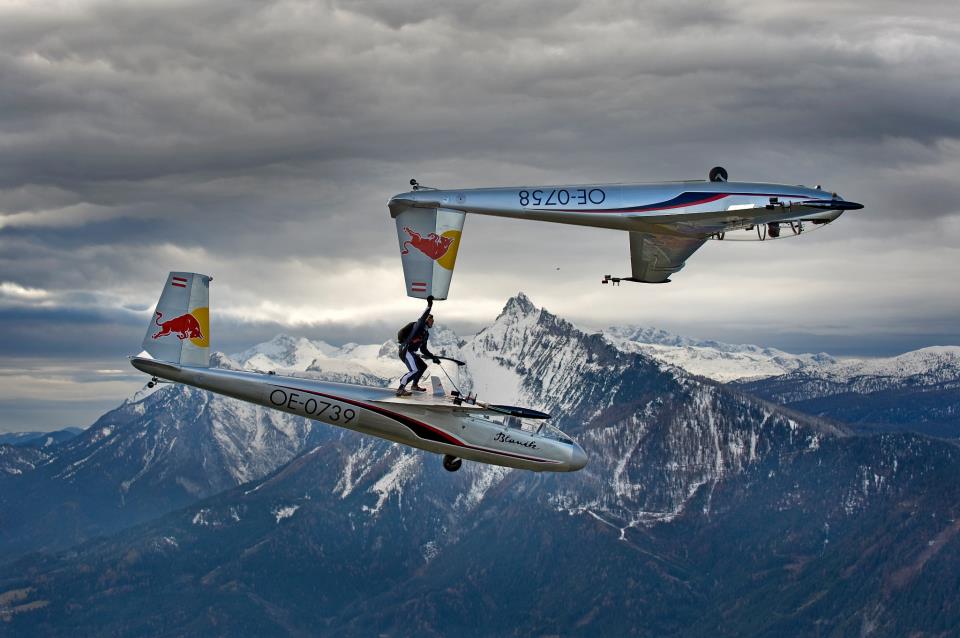 This photo and video of a daredevil from the Red Bull Skydiving team holding a glider while riding another glider makes me giddy with joy and excitement. First, because it's simply amazing — one stunning, extremely difficult stunt that they executed perfectly.
---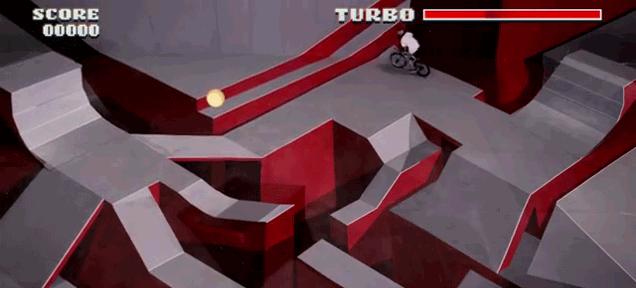 What a tricky mind trip. Although it looks like this fixed gear biker is playing a video game or stuck inside a M.C. Escher drawing or a part of an optical illusion, he's actually riding on a real bike course made with real ramps and doing real jumps. It just looks crazy from our perspective
---
The idea of racing a fast car against a fighter jet is nothing new. Top Gear's race between a jet and the Bugatti Veyron comes to mind. Red Bull doesn't care though. It's pitted Daniel Riccardio and his F1 car up against the might of the Royal Australian Air Force. It's a flawed race, but who cares.
---
Daniel Ricciardo was having such a good weekend. He had just had a cracking race in his F1 debut for Red Bull in Melbourne, becoming the first Aussies to earn a podium finish. Now the FIA has disqualified the young Aussie from the race, alleging that he broke the new rule surrounding restricted fuel use in the race.
---
The F1 is coming up in Melbourne this weekend, and all the track-screaming action is now governed by a new set of rules for the teams to play by. The new rules will dramatically change the way the cars sound and drive, and will hamstring those with deep pockets to make it a more level playing field. Here's what's new, and how it affects one of the best teams in the game: Red Bull.
---
Imagine yourself stuck in traffic. Imagine listening to some Top 40 radio station playing the same four songs over and over and wondering about the things you would do if you didn't have to commute. Imagine your brain numb. And then imagine seeing some psycho bike rider pull off some bike tricks off of a half-pipe on top of a moving truck. In the middle of traffic. That would be fun for everyone.
---
---