Loading page
---
Video: We've seen skydiving aerobatics performed inside a wind tunnel before, but Jeffrey Provenzano and Amy Chmelecki of Red Bull's "Air Force" take it to the next level using flight suits upgraded with glowing LEDs, and photography tricks that create trails of light following their graceful movements.
---
Video: RB12-FS-00663-02 is a single front suspension camber bolt for one of Red Bull Racing's Formula 1 cars. It's one of over a million that the racing house produces every year, but that doesn't mean that you can cut any corners.
---
Video: There's a lot of money in energy drinks. Red Bull pours a lot of that money back into its sponsorship of Formula 1 and extreme sports, though, and its latest enterprise in partnership with GoPro is The Fourth Phase, a snowboarding adventure documentary in the vein of the also excellent, also Red Bull-ish The Art Of Flight.
---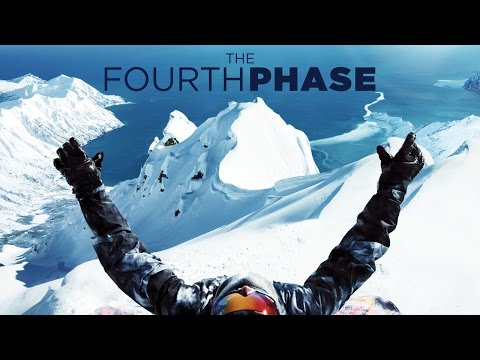 Video: Red Bull is continuing its progress towards a full film production house with the release of their latest trailer for The Fourth Phase, a daunting snowboarding docu-film following the powdered pursuits of Travis Rice. The story follows Rice around the hydrological cycle as he chases down some of the most stunning and isolated snow caps created in the north Pacific. Think towering mountains topped off with silky white stuff and Rice getting heli-lifted to these locations before the mandatory Red Bull footage kicks in.
---
The wait is finally over. After months of teasing a new Aston Martin hypercar, the AM-RB 001 was officially unveiled at Aston Martin's Gaydon headquarters yesterday. The car is the product of a unique partnership between Red Bull Racing's F1 outfit and the famed British car manufacturer, bringing together the technical expertise and rich racing heritage from both parties.
---
GoPro and Red Bull have teamed up in a multi-year, multi-million dollar partnership that sees Red Bull buying a stake in the action camera company and GoPro becoming the exclusive point-of-view camera of choice for the energy drink company's massive international media empire, which covers everything from eSports to extreme sports.
---
Aston Martin and front-running F1 team Red Bull Racing are coming together and sharing their expertise to build a hypercar, using F1 technology in the same way that Ferrari does in its flagship road cars. RBR chief technical officer Adrian Newey is joining Aston Martin's Marek Reichman to build a brand new road-going vehicle code-named AM-RB 001.
---
Loading page