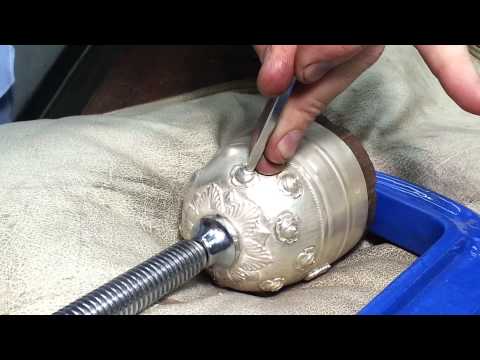 I don't know why I find something so mundane so fascinating but I can't get enough of watching Argentinian silversmith Juan Carlos Pallarols create a chalice for Pope Francis. It's incredible just to see his hands and tools shape what will be the cup for the holiest man in the world.
---
Pope Benedict XVI has just published a new book, the third volume of his Jesus of Nazareth trilogy, talking about the childhood of Jesus. Like Dan Brown's bestsellers, Herr Ratzinger promises to reveal lots of mysteries for just $US13. Or you can save the money and read the juiciest bits here, starting with the reality behind the star of Bethlehem.
---
This video is awesome. At first he seems puzzled by the iPad the way my grandmother still refuses to use the microwave we bought her. But then the Holy See hits the supersize publish button to send the tweet out to the internets.
---