In September the Pope will be visiting Philadelphia for the World Meeting of Families Congress and to mark the occasion the US will be doing what it does best: churn out heaps of merchandise, including an adorable plush version of Pope Francis himself.
---
What do you give the guy who has everything, from an entire religion to a Mercedes with a bulletproof glass room on top? You give him a drone. And that's exactly what some grade school kids from Rome did on Thursday.
---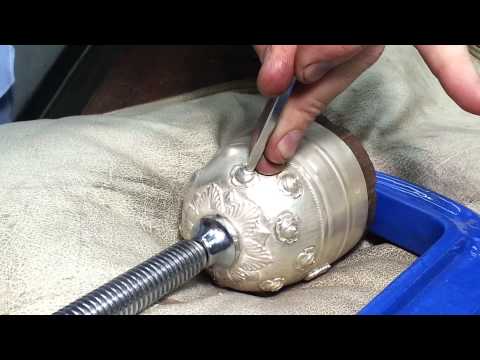 I don't know why I find something so mundane so fascinating but I can't get enough of watching Argentinian silversmith Juan Carlos Pallarols create a chalice for Pope Francis. It's incredible just to see his hands and tools shape what will be the cup for the holiest man in the world.
---
Pope Benedict XVI has just published a new book, the third volume of his Jesus of Nazareth trilogy, talking about the childhood of Jesus. Like Dan Brown's bestsellers, Herr Ratzinger promises to reveal lots of mysteries for just $US13. Or you can save the money and read the juiciest bits here, starting with the reality behind the star of Bethlehem.
---