Loading page
The podcast is the breakout communications medium of the last couple of years. Fans have Serial to thank for its explosive popularity, and although the story of Adnan Syed well worth a listen, it's not the only game in town. This is the golden age of podcasting, after all. 2016 has seen a brilliant crop of new podcasts join the fray. Check out the year's most binge-worthy below and update your subscriptions asap. Your commute is about to get a whole lot more interesting.
---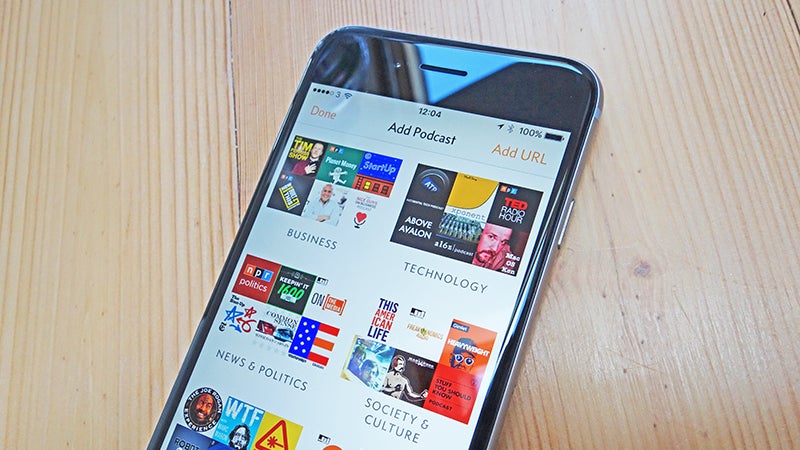 When you're tired of your music library and audiobooks, podcasts are there to fill the void. There's never been a greater choice of podcasts to subscribe to either. What you need next is a rock-solid, feature-packed podcast player you can rely on, and we've picked out seven of the best for your consideration.
---
It's been a year since the first season of Serial reached it conclusion. But now armchair detectives everywhere can immerse themselves in the new, second season because you can download the first instalment right now.
---
Podcasts are on the rise these days, but as with everything on the internet, garbagecasts proliferate just as quickly as sweet audio excellence. Doesn't in make sense to let the radio mavens at NPR curate the goods for you?
---
Earlier this year, Spotify beat Google to the punch when it announced its own recommendation engines for podcasts and video — not just songs. Now, Google Play Music is playing catchup and adding podcasts into its own audio offering.
---
A couple months ago, SoundCloud opened its podcasting service up to everyone. There are limits to what you can do with a free account, but it's a great way to dip a toe into the podcasting waters without spending any money, and you don't necessarily need any in-depth technical knowledge.
---
---
Pocket Casts has long been one of our favourite cross-platform podcasting tools, and there's a new Android version out today with a Material Design overhaul and even more ways to cut down the amount of time it takes to burn through your podcast queue. You can also get statistics on the amount of listening time you've saved overall.
---
Earlier this month, we asked a question: Why did WNYC delete an episode of its internet-focused podcast TLDR that criticised Vivek Wadhwa, a professor frequently quoted as an expert on the issue of women in technology? The updated episode is now available online, complete with a painfully tense interview between host Meredith Haggerty and Wadhwa.
---
Loading page