Loading page
Video:Yowza. Here's a crazy rigged contraption that uses microwave energy from cavity magnetron to generate plasma and burn the heck out of things faster than you can cook a piece of toast. We see it squeeze out plasma in a lightbulb, shatter glass and make basically anything burn. It's a neat exercise to show how powerful microwaves are.
---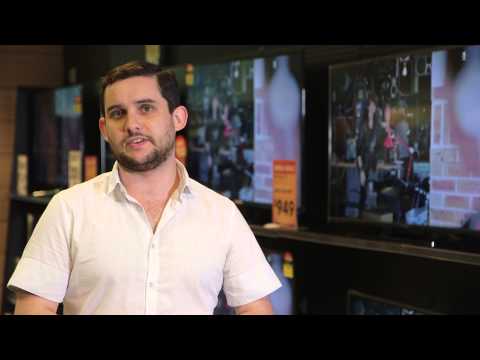 Gizmodo Video Guide: There are two main varieties of TVs that you can buy at the moment, and each has its own set of advantages. You can buy LED and LCD TVs or plasma TVs and while both do a good job of displaying a bright and vibrant picture in your living room, they go about it a different way.
---
A NASA-led study of the Van Allen radiation belts has uncovered new information about the invisible "shield" that keeps harmful ultrarelativistic electrons from the Earth. Just last year, the probes reported the existence of a new, previously-unknown third belt thousands of kilometres above the Earth.
---
---
Today I found out about a man who saved over two million lives just by donating his somewhat unique blood plasma. Australian James Harrison is called "the man with the golden arm" due to the unusual composition of his blood. Harrison's blood contains an antibody called Rho(D) Immune Globulin that is used to treat Rhesus disease, a severe form of anemia where antibodies in a pregnant woman's blood destroy her baby's blood cells.
---
The pink glow you see above is coming from the world's smallest plasma transistor, an unfathomably minuscule device 100 times smaller than the width of a human hair. It's not just tiny, it's tough, and theoretically able to withstand brutal environments. And it could massively change consumer electronics.
---
So there's Windex, but if that's feeling too cleaning product-y for you, be aware that you can also clean glass with pure oxygen plasma. Sure.
---
Trying to watch the sun's explosions with your naked eyes is a recipe for blindness, but luckily NASA has a couple of telescopes that can show you all that fusion glory with none of the permanent ocular damage. Take, for instance, this 320,000km long canyon of fire.
---
According to Reuters, Panasonic is going to stop production of its fantastic plasma TV sets by March 2014. That sucks, but it's also not surprising since previous reports had hinted at Panasonic planning to cut its TV production and that the TV market has been overtaken by seemingly every other technology not named plasma.
---
Loading page