Digital Rights Management (DRM) systems are used on things like ebook and movie files to make them more difficult to share. During the Napster era the major record labels got on board with DRMs in a big way hoping that they could reduce piracy by locking their music files down. But a new study shows what we've all thought for a long time. It doesn't help. And in fact it DRMs hurt sales.
---
Australia doesn't want to rock the boat too much when it comes to the Trans-Pacific Partnership: a free-trade agreement between us and a bunch of important allies including the United States. Trade Minister Andrew Robb, however, has assured Aussies that we won't agree to any arrangement that sees internet service providers bear the legal brunt for the behaviour of users.
---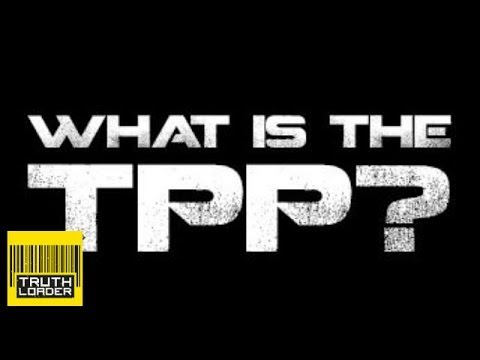 The Trans-Pacific Partnership is a curious beast. On the one hand, it's one of the biggest legal sledgehammers ever to rear it's cross-continental head, and it would bring some of the worst elements of US copyright law to Australian shores. On the other hand, not many people know about it. Here's how you can explain it to friends.
---
I can't tell if I'm being flirted with by a fictional character or gently persuaded that piracy is bad mmkay?…
---
After less than a month off the air, BitTorrent search engine IsoHunt is back with a fresh new look, hosted out of Australia of all places. Oh dear.
---
The Motion Picture Association of America (MPAA) has been the tip of the spear when it comes to fighting film piracy all over the world, and now it has its sights set on Australia. A new report from the MPAA has Australia, particularly one market in Melbourne, as a "notorious" piracy hotspot, and one of the worst markets in the world for pirate DVD distribution. Welcome to Victoria's Caribbean Gardens and Markets.
---
Piracy is a dangerous game. You never know if the hosts are out to get money, or maybe just out to get you. Turns out the guy who ran a pirate haven called Uploader Talk was the latter. Now, after a year of stealing uploader's info from deep cover, the jig is up.
---
The BBC's iPlayer iOS app is a nifty (and legal) way for people outside the UK to access and download popular BBC content. However, it looks like plans for that service to expand to Android and potentially offer live content have been put to one side, with the BBC now planning to focus on a series of premium pay TV channels and streaming subscription content through its BBC.com portal. For Aussie viewers, that means your main legal option is likely to be (gulp) a Foxtel subscription.
---