Can I get an 'amen'?! Google Australia's head of public policy, Iarla Flynn, is your new hero: in a letter penned to Malcolm Turnbull on behalf of Google Australia about the state of Australian media, Flynn says that Australia has a piracy problem. A problem which can be solved by taking a look at the availability of content and the price of the content which is available here.
---
If you're a musician who has worked hard on a new record, it must be pretty frustrating when it invariably leaks on BitTorrent. RuPaul just trolled would-be pirates with a fake leak of the album Born Naked.
---
George Brandis, the Australian Government's Attorney-General and Minister for the Arts, is gearing up for a renewed assault on ISPs that "enable" piracy and copyright infringement. After a speech two weeks ago at the Copyright Law forum, Brandis is sowing the seeds for a crackdown on Internet businesses that don't punish their users for sharing copyrighted content.
---
Lots of people are annoyed that the only legal way to watch Season 4 of Game Of Thrones in Australia this year will be to pay for a Foxtel subscription. Shadow Communications Minister Jason Clare was annoyed too — but unlike the average viewer, he organised a meeting with Foxtel to complain about it.
---
In the words of Frank Underwood himself: "Welcome back". Season two of House Of Cards lands on Netflix tomorrow, there's now more than one way to watch it in Australia.
---
---
This morning at a copyright conference, Liberal Attorney-General Senator George Brandis said that the Coalition wanted to introduce new laws that would crack down on piracy via a system of notices issued through ISPs. This afternoon at the same conference, Labor MP Ed Husic offered up a stack of reasons why that approach could cause problems.
---
The Government hates piracy, and Attorney-General George Brandis is the man in Canberra who wants it gone from our shores. And from the looks of things, he'll throw just about every weapon he has at the problem until it goes away, including three-strikes programs for those caught downloading content and a requirement for ISPs to potentially "take down" websites hosting infringing content. Brace yourselves: a crackdown is coming.
---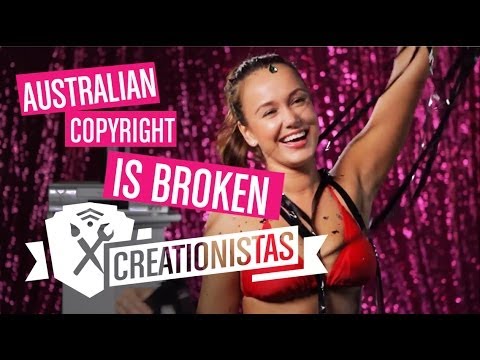 It feels like the inquiry into Australia's copyright laws by the Australian Law Reform Commission has been going on for years now. That's probably because it has, but this afternoon the ALRC finally handed down its full, meaty report on Australian copyright, and recommended that Fair Use clauses be added into law, along with a raft of other recommendations.
---