Lasers? Fun. Slow motion? Beautiful. Shooting things with lasers and recording what happens in slow motion? That will be what happens in this beautiful video.
---
Space is expansive. Looking up to the stars, it can sometimes feel like everything sits on a single, two-dimensional sheet held up above us. It doesn't, of course — so how do we measure how far away things are?
---
Time travel is possible — or at least a lot of serious physicists say so. It's probably not possible to pull it off in a souped-up Delorean, but there are wormholes, Tipler cylinders, and other Einstein-inspired theories for how it could work. Which raises the question: Why haven't we met any visitors from another time?
---
There's pretty good chance you have a piece of this year's physics Nobel prize-winning invention in your pocket. The blue light-emitting diode (LED) is found in the screens of millions of phones as well as our bright, new energy-efficient LED lightbulbs. Today, the Nobel Prize in physics was awarded to the three scientists who made this revolutionary discovery.
---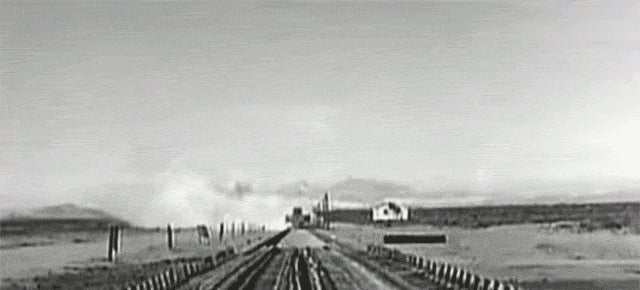 Our bodies are surprisingly resilient in many situations, but rapid acceleration is not one of them. While the human body can withstand any constant speed — be it 20km/h or 20 billion kilometres per hour — we can only change that rate of travel relatively slowly. Speed up or slow down too quickly and it's lights out for you, permanently.
---
When Apollo astronauts landed on the moon, they left flags and footprints, yes, but also dozens of scientific instruments. Among them was a network of seismometers originally meant to study moonquakes. Forty years later, data from these seismometers are still helping physicists understand how to detect elusive gravitational waves — a challenge even with our fancy modern technology.
---