---
---
If you overheard someone talking about time crystals in a bar, you'd think they were mad, or drunk. Or both. These things, theoretically, oscillate for eternity without any energy input whatsoever — and if that sounds like a perpetual motion machine, it's because it is. Impossible, right? But what if it was a Nobel prize-winning physicists making the suggestion?
---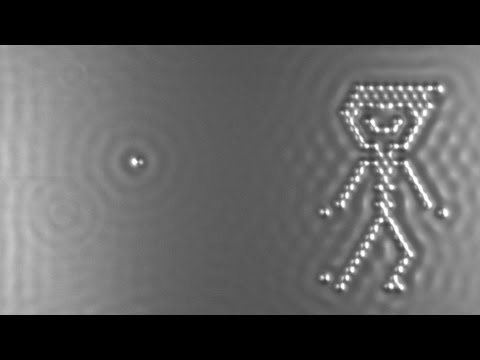 Occasionally, researchers at IBM take a break from exploring the limits of data storage at the molecular level — and instead make stop-motion films, animated entirely with individual atoms. This is the result.
---
If there's one universal truth, it's that everybody wants to fly around using a jetpack. But how the hell do they work? This video should help explain.
---
---
---
Here's a relatively useless yet undoubtedly impressive trick you can pull the next time you go to the beach: make a sand castle that's so unbelievably sturdy that it can hold up an entire person. Seriously. What's it take? Unfortunately, a wee bit more than just wet sand.
---