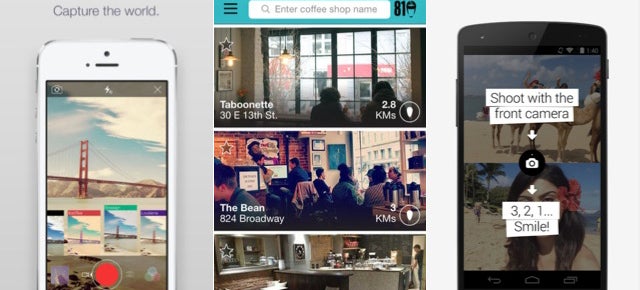 ---
Google's Project Tango isn't coming to stores near you anytime soon. You wouldn't even know what to do with it if it did. Still, the folks at iFixit got their hands on one and tore it apart. What's inside? Mostly a ton of crazy cameras, with a phone almost as an afterthought.
---
There's nothing quite as frustrating as a deep gouge on your new phone's screen. Still, it can be hard to bring yourself to put on some stupid-looking screen protector. Unless it's as tough as this one that we attacked with a hammer. And a drill.
---
When you die, don't forget to include your Apple ID in your will. Because, if happen to bequeath any Apple devices to friends and family, they will be useless hunks of metal and glass without the secret word. At least, that's what we're left believing after a standoff between Apple and a dead mother's sons.
---
Alexander Graham Bell may have invented the telephone in 1875, but the first phone installation didn't come about for another three years. And that's what makes these photos from 1887 so incredible; this tangled mass of telephone wires had already wound itself around New York City's streets just seven years after that first installation.
---
Wouldn't it be cool if you could skip to the next track without taking your phone out of your pocket — or without touching anything at all? Or if you could adjust the thermostat with the flick of a wrist? You may soon be able to thanks to new gesture-recognition technology. It doesn't even require batteries!
---
Government employees who rely on Blackberry's famously secure encryption might have another phone to choose from some day soon: Myce reports that Boeing has quietly filed papers with the FCC for a phone that self-destructs if you tamper with it. It's called the Boeing Black, of course.
---