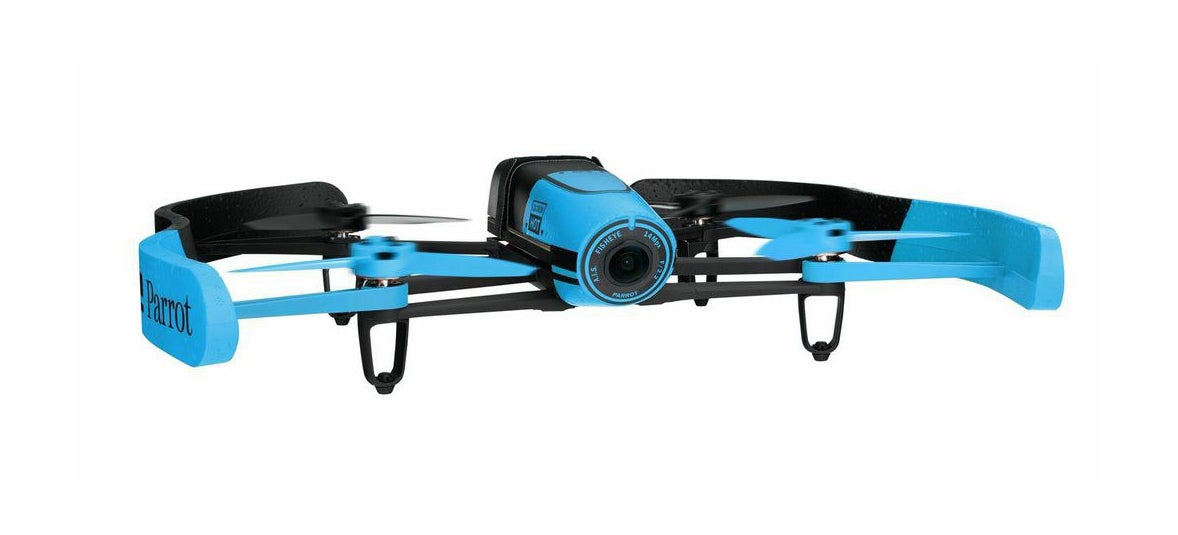 Earlier this year, we got a peek at Parrot's svelte new Bebop drone. And earlier today, I got to fly it. I crashed it immediately — you probably will too — but that's totally fine. It will survive, and flying it is still a blast.
---
Parrot's original Philippe Stark-designed Zik headphones were an impressive exercise in design meeting high technology — powerful noise cancelling and all-out wireless sound quality wrapped in plush full-grain leather. They were a little bulky, though — and that's just one of the aspects that the new Zik 2.0 wants to improve upon.
---
The first time I tried the Parrot Zik headphones, my jaw dropped. The world around me disappeared. I felt like I was right there in the sound studio with the artist. So you can imagine my excitement to try the updated Zik 2.0. If you don't mind paying $US400 for headphones, you should be excited too.
---
Parrot has two new pint-size drones coming to Australia next month. The 'MiniDrones', as they'll be known when they're on store shelves, are smaller and simpler than the AR.Drone, as well as a fair bit cheaper, and they're available for preorder right now.
---
Parrot's AR Drone 2.0 won a place in our hearts for flying high yet being easily controllable from our favourite iOS and Android devices. The company's just taken that concept and then miniaturised it, with the Parrot MiniDrone and the Jumping Sumo.
---
In an effort to improve autopilot systems aboard spacecraft, the European Space Agency has released a free iOS app that works with Parrot's AR Drone and lets amateur pilots practise a simulated docking with the International Space Station.
---
Parrot, a company more famous for making the AR Drone, is attempting to smarten up your garden with the Flower Power. It's a Bluetooth sensor that looks like a cute little tree branch that you place inside your flower pot to measure sunlight, humidity, temperature and fertiliser. Basically, you'll know exactly what each of your plants need in real time.
---
The technology driving wireless headphones has not yet reached its full potential. But over the past few years, Bluetooth has advanced to a point that less than $600 can buy a pair of headphones with decent audio and respectable battery life. We rounded up four pairs and let 'em duke it out to see if any pair has stamina and sound you could truly call excellent.
---