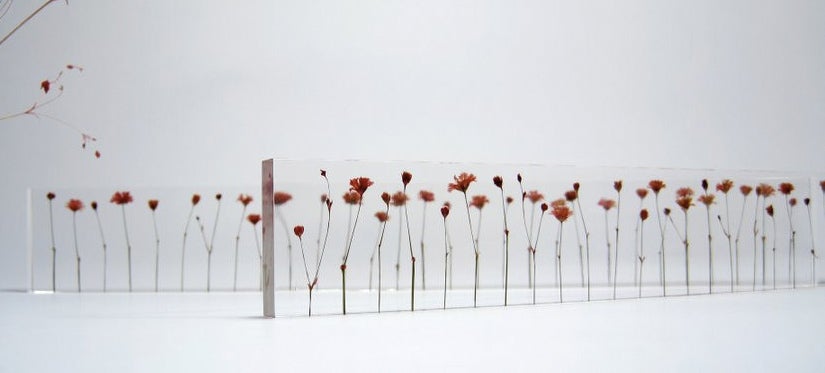 ---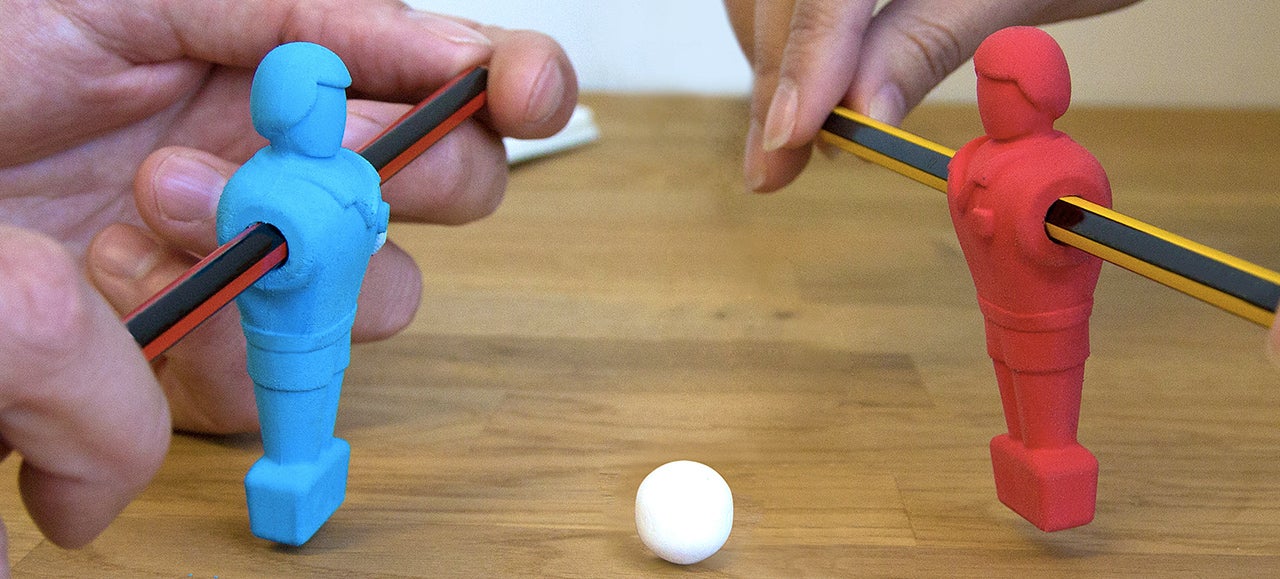 ---
The markers used by baristas at coffee shops to label cups might soon be useful for more than just identifying your drink. Inspired by the experience of burning your tongue on overly hot coffee, the Ink N Drink markers contain heat-sensitive ink that lets you know which drink is yours and if it's safe to sip yet.
---
Random text files can get deleted, sticky notes can go missing, but the chances that this seven-inch ceramic elephant goes missing from your desk are slim to nil — who would dare steal such a thing? And that's why it makes for the perfect spot to quickly jot notes and things that need remembering. Well, that and it functions like an erasable whiteboard.
---
A girl named Elastika lives in a world made of office supplies, but her escapades are a far cry from cubicle drudgery. With just some pushpins and rubber bands, filmmaker Guillaume Blanchet takes her — and us — around the world in screeching cars, sinking ships, and even rockets. Can you catch all the famous sights that pop up cleverly animated in office supplies?
---
It might be hard to believe, but these colourful illustrations of 3D pencil cases are just an optical illusion. They're all actually real flat pencil cases that use bold lines and strategic angles to seem like they're 3D from the right angle. Don't believe us? Here's a shot of the purple one from another angle.
---
You know that stack of storage boxes buried deep in your closet that you're too lazy to dismantle to find that one item you're looking for? These boxes from King Jim feature a small tag on one side that lets you catalogue photos of their contents, so when it's time to find something you can do all the searching from your iPhone or iPad.
---