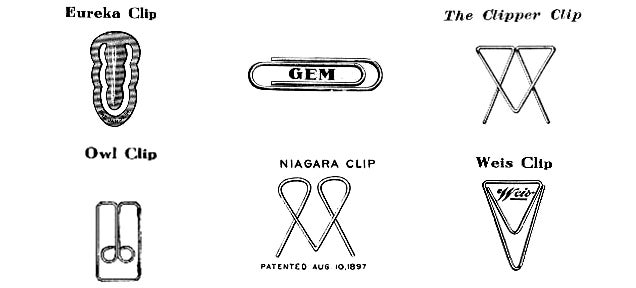 When you think of paper clips, you immediately think of a specific form — the familiar round-ended, double-loop design. The wire trombone shape. But that's only one variety of clip; the "Gem," which gets its name from a British company called Gem Manufacturing Limited, which, even if it wasn't directly involved with the development of the clip, was clearly able to market it well enough that the name stuck. There are many different (and some might say better) types of paper clip.
---
If you stop and think about it, it's almost impossible to use an entire pencil, because, after repeated sharpening, you eventually end up with a tiny unusable stub. What a ripoff. There's a solution to that problem though: a clever new sharpener with multiple blades that lets you stack a stub onto a brand new pencil and keep using it until it's completely gone.
---
Even though the majority of your work day is probably spent staring at a computer screen, somehow your desk gets cluttered faster than you can clean it. So following up on its Spartan-themed knife block, the talented and fully-digited woodworkers at Missing Digit Woodshop have created a desktop version that can now hold pens, pencils, styli, a letter opener, and even sticky notes.
---
If you've ever tried to create a set of holes through more than two pieces of paper using a hole punch, you realise how terribly designed those contraptions really are. But instead of re-engineering one from the ground up to work better, the folks at Toysmith found another way to make a hole punch more user-friendly with the addition of a padded punching bag on top.
---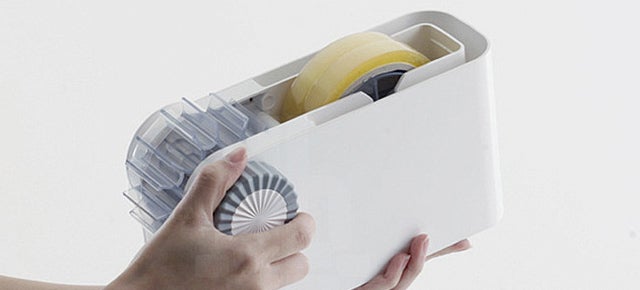 ---
At some point in a child's life they eventually make the connection that a long plastic ruler is not unlike the barrel of a gun, and suddenly maths homework gets a lot more enjoyable as they blast away at imaginary aliens between problems. The folks at Atypyk have taken that idea one step further with a pair of plastic toy ray guns that double as rulers and protractors.
---
It doesn't take much to convince a Star Trek fan to buy some Trek-related merchandise, but even non-Trekkies are going to find these fun paper clips hard to pass by. For $US20 (available sometime in July) this Trek-themed tin includes 20 paper clips shaped like the Starfleet delta insignia, and 20 paper clips shaped like the USS Enterprise.
---