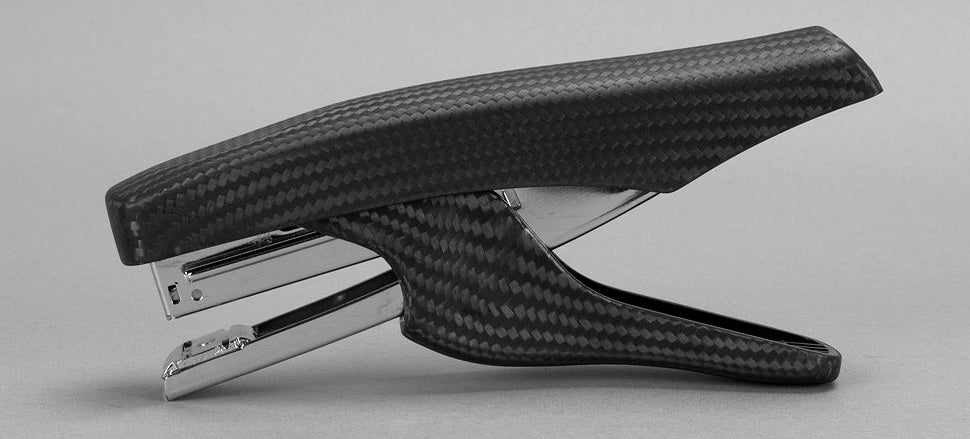 In recent years carbon fibre has developed a nasty habit of turning up in places it really doesn't belong. Its woven black finish might look neat on a mousepad, but the ultralight material should stick to places it really belongs like on high-performance race cars, in any product coming from the aerospace industry, and office supplies — definitely office supplies.
---
The thumbtack and the paper clip haven't seen much improvement since they were introduced to the office supply world — but that's because they haven't needed any. So it's surprising how useful the two can be when merged into one tool called the Pinclip that lets you hand documents or photos without having to pierce them full of holes.
---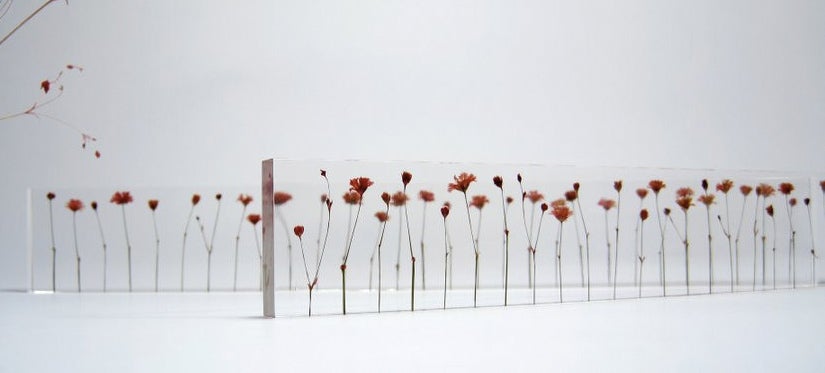 ---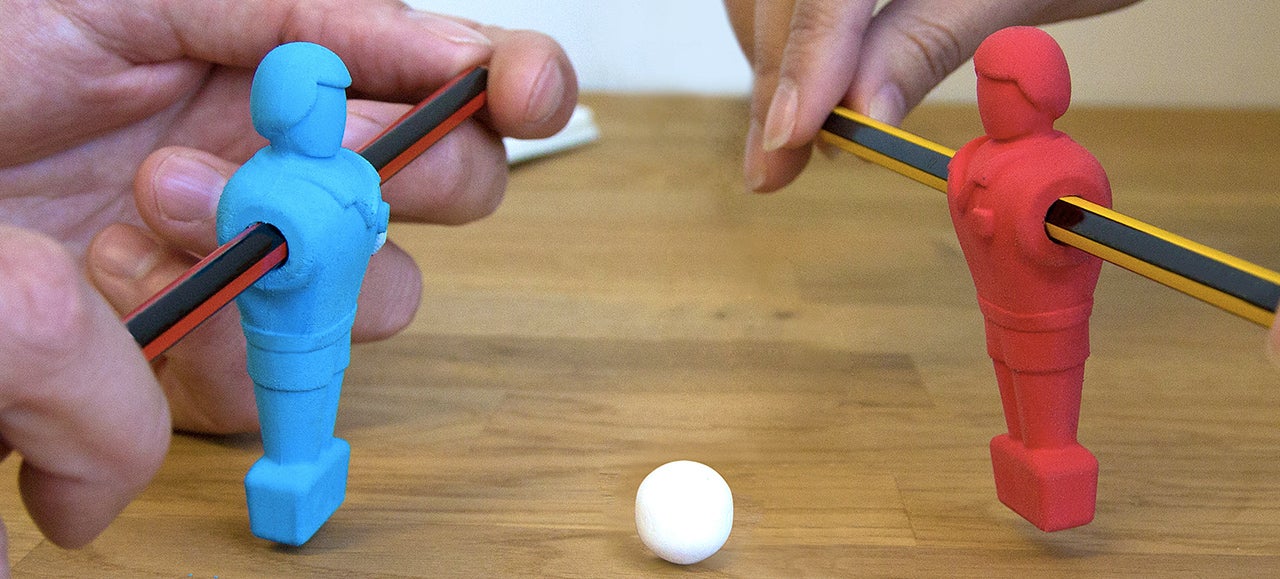 ---
The markers used by baristas at coffee shops to label cups might soon be useful for more than just identifying your drink. Inspired by the experience of burning your tongue on overly hot coffee, the Ink N Drink markers contain heat-sensitive ink that lets you know which drink is yours and if it's safe to sip yet.
---
Random text files can get deleted, sticky notes can go missing, but the chances that this seven-inch ceramic elephant goes missing from your desk are slim to nil — who would dare steal such a thing? And that's why it makes for the perfect spot to quickly jot notes and things that need remembering. Well, that and it functions like an erasable whiteboard.
---