The staple-free stapler isn't a new idea; they have been around for decades, locking pages together without the need for tiny metal clips. But older designs use a method where an unsightly hole is punched through your documents, unlike Kokuyo's clever new Harinacs stapler which simply crimps the corners to keep up to five pages securely attached to each other.
---
It might seem like a case of over-engineering, but there's no denying the thin pieces of lead used in mechanical pencils are prone to easily breaking. So instead of rolling our eyes at Zebra Co's new DelGuard pencils, which actually feature shock absorbers and retractable shields to prevent lead from breaking, we should be championing their innovation.
---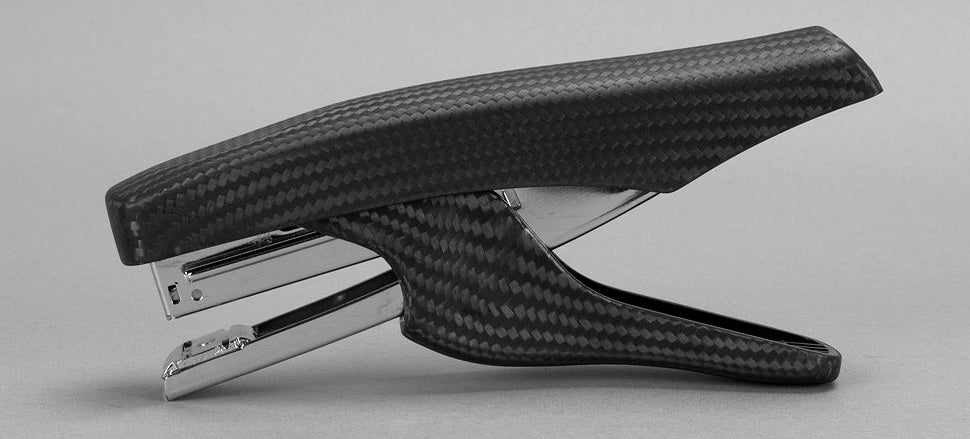 In recent years carbon fibre has developed a nasty habit of turning up in places it really doesn't belong. Its woven black finish might look neat on a mousepad, but the ultralight material should stick to places it really belongs like on high-performance race cars, in any product coming from the aerospace industry, and office supplies — definitely office supplies.
---
The thumbtack and the paper clip haven't seen much improvement since they were introduced to the office supply world — but that's because they haven't needed any. So it's surprising how useful the two can be when merged into one tool called the Pinclip that lets you hand documents or photos without having to pierce them full of holes.
---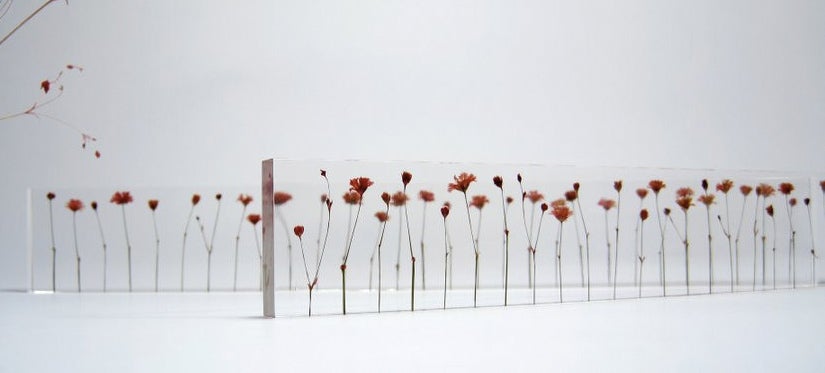 ---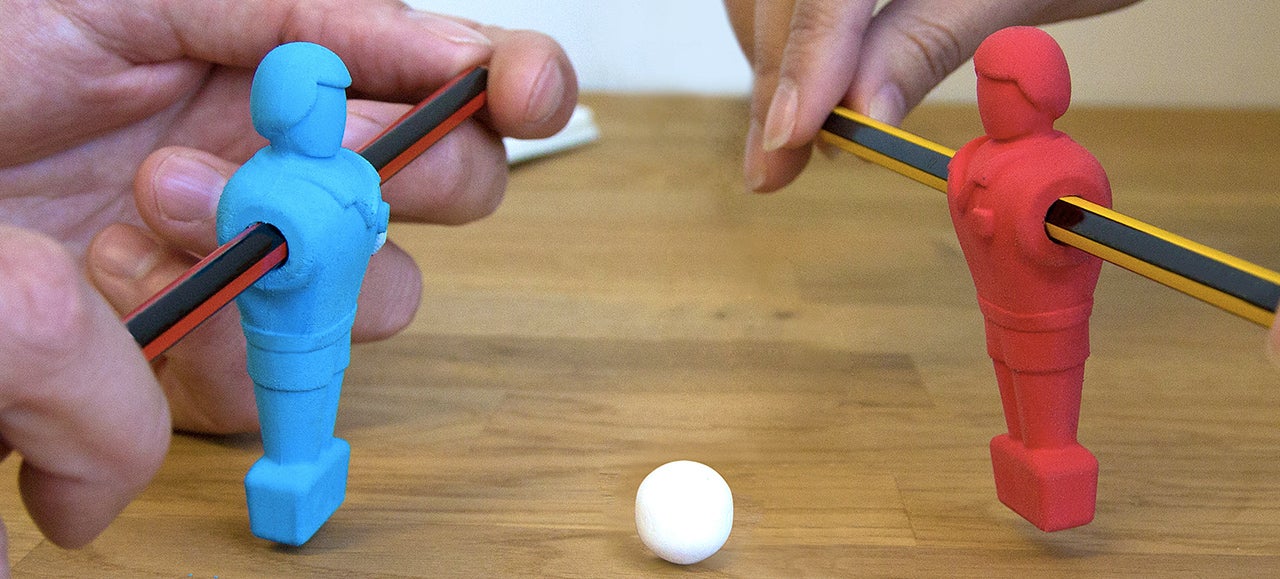 ---
The markers used by baristas at coffee shops to label cups might soon be useful for more than just identifying your drink. Inspired by the experience of burning your tongue on overly hot coffee, the Ink N Drink markers contain heat-sensitive ink that lets you know which drink is yours and if it's safe to sip yet.
---