Loading page
Have you seen Helvetica, the documentary about typography? Or maybe Objectified, the doc that tackled design? And what about Urbanized, which dug into the design of cities? You probably have. If you haven't, few documentary series capture things Gizmodo cares about more than Gary Hustwit's Design Trilogy. Watch them.
---
When I spied this French press, AKA press pot, coffee press, coffee plunger, cafetiere or сafetière à piston (in France), my heart went a-flutter. I think it's so pretty.
---
You! You're full of body heat. Your blood is boiling. Maybe just figuratively. But you're not just a pile of molecules, you're throbbing with vitality. This bench by Australian designer Jay Watson shows it to the world. Thermochromatic bumprint!
---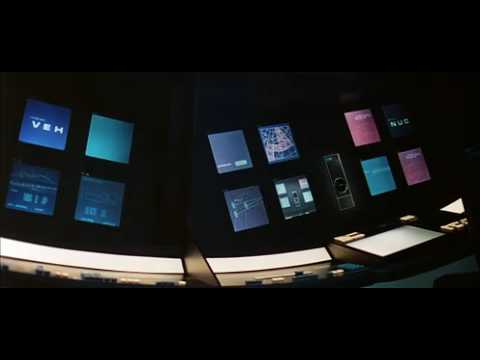 ---
I go through the world marveling at the objects around us—from lamp posts to toothbrushes to buildings to sailboats—looking for details, craftsmanship, function, beauty, and purpose. If you know someone nutters like that, here are some gift ideas:
---
Objectified, Gary Hustwit's look at the world of industrial design, featured a lengthy section on Apple Chief Designer Jon Ive — and now that clip is online for impatient Apple fans to see.
---
Do you ever stop to realise that another human being carefully conceived and designed every object you will touch today? It's a pretty amazing thought, and after Objectified, you'll be thinking it more often.
---
Hot of the presses is forthcoming design documentary Objectified's awesome one-sheet poster by Build, which is a veritable visual history of industrial design. How many silhouettes can you name? Updated with high-res file
---
The guys behind forthcoming gadget design doc Objectified recently filmed Apple Chief Designer Jonthan Ive at work in his secret Cupertino lair. I am now even more excited for this movie.
---
newVideoPlayer("/objectified_trailer_2.flv", 596, 356,""); As he did for Helvetica's namesake typeface, Gary Hustwit gathered the world's top designers for his forthcoming documentary Objectified, telling the story of the magic behind the objects we use every day.
---
Loading page