 It's always exciting to receive a message from a master likeVincent Laforet telling you about his new photos. This time he has outdone himself (once again!) so I had to share it right away. Never in my life I've seen New York from this perspective and with this stunning quality — so perfect it feels unreal.
---
Last month, Mayor De Blasio announced a push to fund green spaces in New York's poor neighbourhoods. This probably isn't exactly what he meant: very wealthy power couple Barry Diller and Diane von Furstenberg have announced plans to fund a giant park in the Hudson River.
---
I've had this night in New York before. Actually, anyone who has lived there has had this night. And though you might not immediately recognise it, you will. That's because the art in this video is lifted straight from those nights you don't exactly remember but you know were awesome. Basically, New York on any given night.
---
New York is a monumental, awe-inspiring city. Much of its gritty cinematographic character comes from her heavy makeup, layers upon layers of pollution deposited for decades in every nook and crack. Trevor Little's photo of two guys powerwashing a building clearly shows this beautiful old city's true skin.
---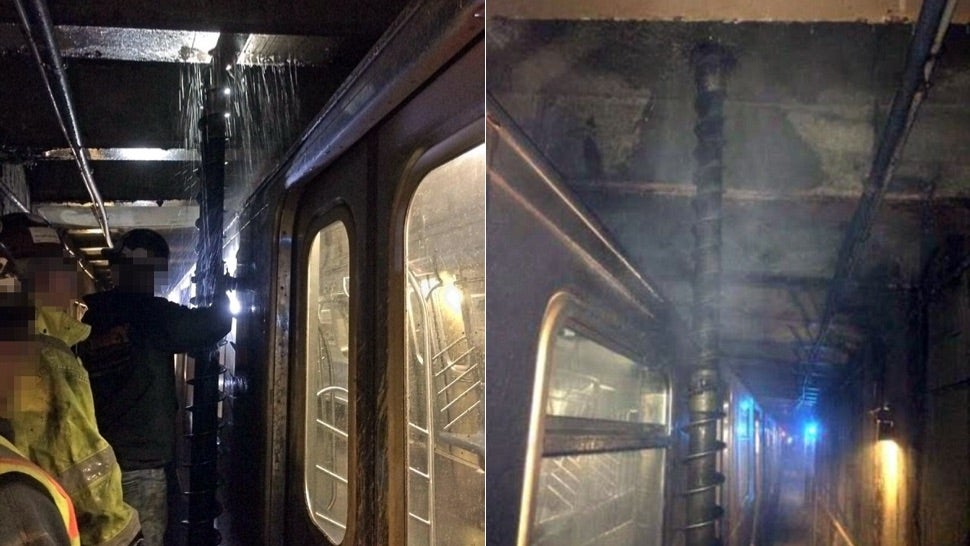 ---