It's time. After much administrative arseing around, political double-speak, and general tapping of feet to pass the time, NBN Co has recommitted itself to the task of building the nation's fast fibre network, this time with fibre-to-the-node as its design. The government's broadband behemoth outed 140 new suburbs that will commence building FTTN services within a year. Are you on the list?
---
Opinion: Australia is home to some incredible high-tech businesses, and Aussies can access some technologically amazing services — take video on demand, for example — with the quality of internet that we already have. Our download speeds, on the world stage, are okay. In the long and ongoing and convoluted and annoying argument about the National Broadband Network and about our countrywide internet, though, we're all getting caught up talking about downloads, and it's uploads that really matter.
---
The Vertigan panel has handed down its final report into the National Broadband Network this week, and some of the recommendations are grim. Alongside the recommendation to split up NBN Co's business units and have them compete against each other, and the suggestion of scrapping the rural broadband cross-subsidy, is a recommendation that says developers and new home builders should be made to pay the cost of fibre installations in greenfield estates. Communications Minister Malcolm Turnbull, however, has called for calm over the recommendations.
---
---
Your NBN installation might have become cheaper in the last six weeks, but there's a good reason behind that — it's also now a little less reliable. ISPs are being encouraged not to include the battery backup in your NBN install, which leaves your next-generation broadband network unable to provide voice telephone service in the case of a power outage.
---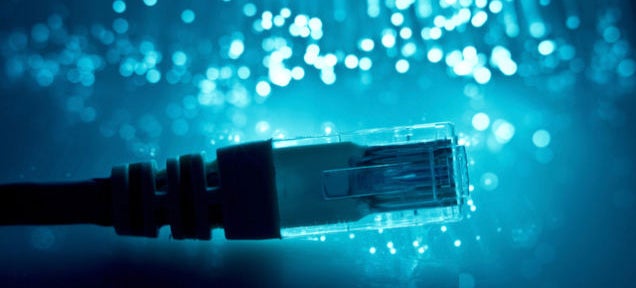 Delivering a nationwide broadband network was always going to require a pretty penny. That doesn't mean you can't look for ways to save money — or speed the process up — without affecting the network itself. Turns out former NBN CEO Mike Quigley, before his departure, had successfully trialled improvements that could have seen fibre rollouts complete in a third of the time and at half the cost.
---
In their cost-benefit analysis of the national broadband network, the Vertigan panel predicts that in 2023, an average Australian household will require a broadband download speed of 15 megabits per second (Mbps). Bill Morrow, the CEO of NBN Co said he is 'curious' about this prediction. I would go further and say it is simply wrong, and calls into question the validity of the conclusions of the Vertigan cost-benefit analysis.
---
---
Busy week for the NBN. Not only did we have a cost-benefit analysis of the new approach, we also have NBN Co's financial results — and that gives us an update on how many Australians can actually connect to the NBN.
---
The long-awaited NBN Cost Benefit Analysis was released overnight, and to nobody's surprise it paints the multi-technology model (MTM) favoured by Malcolm Turnbull in the most positive way possible. The problem is that the CBA also appears to make all kinds of crazy assumptions in order to score political goals.
---