Paying attention to potential customers on Australia's under-construction National Broadband Network is paying off for Australia's third-largest ISP. A reasonable chunk of iiNet's just-announced $1 billion in revenue for the last financial year comes from its 65,000 NBN and fibre customers — with almost a quarter of the entire NBN market to itself.
---
It can't be easy rolling out Australia's most expensive infrastructure project, especially when you're besieged by both sides of politics. A new report into the corporate governance structures at NBN Co tabled last night says that, while they were all experienced managers and directors, they weren't up to the job of managing NBN Co.
---
Another day, another review into the National Broadband Network. The Scales Review into the public policy surrounding the former Labor government's National Broadband Network roll-out policies, released this morning, has found that the plan to deploy fibre-to-the-premises to Australian homes and businesses was a "rushed, chaotic and inadequate" process.
---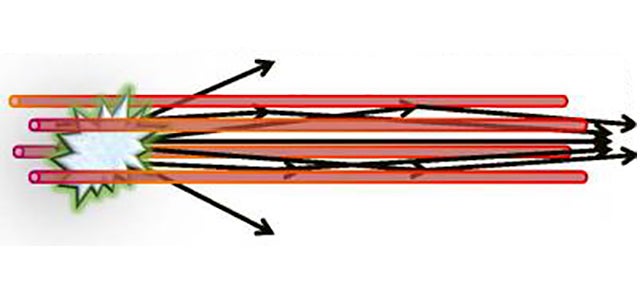 Pulses of light are the absolute fastest way to transfer data (because nothing's faster than light), but old school fibre optic cables can only go so many places. Scientists have a new idea: use high-powered lasers to make a column of low-density air that can carry a light signal just as well as a normal cable. Yes, fibre optics made of thin air.
---
For all intents and purposes, your home network's modem router is the nexus of all of your communications. It handles your 'net connection, as well as all your home devices talking to each other and the outside world . So when you're looking to buy one, you want all the features you can get, right? That's why the new FRITZ!Box 7490 should grab your attention.
---
---
---