Video: A person's eyes can express so much. That's why directors hone in on them in crucial scenes of movies. That's why you can just see the eyes of a great actor and immediately know what movie you're watching. That's why this supercut about eyes is so fun to watch, it's just famous scene after famous scene.
---
The Boxtrolls takes you into a beautiful bright Dickensian world where cheese means status and box-clad trolls are at the bottom of society. It's the biggest stop motion production ever and it would have been impossible a few years ago. But the creators of the film took a 75-year-old technique and introduced a whole new set of modern tools. The result is pretty magical.
---
If you're spending millions of dollars to make a movie, it seems like it would only make sense to make sure everything is ready for day one of filming, right?. Apparently Hollywood doesn't work that way, because as the designer of Ecto-1 from Ghostbusters reveals in this fun interview, they only started building the now iconic props two weeks before filming began.
---
Mark Landis is a small, soft-spoken, 59-year old man living in small-town Mississippi. For three decades, he used plain old coloured pencils, magic markers, and acrylic paints to replicate — like, exactly, uncannily replicate — masterworks by everyone from Picasso to Walt Disney while hunched over an unmade bed in his cluttered apartment, watching old films on Turner Classic Movies.
---
When I first saw 300, it felt like I was using my eyes for the very first time. The stunning visuals made it feel epic. And though I may not feel the same about other Zack Snyder movies, I still enjoy watching them because if you use enough slow motion like he does, you can trick me into thinking something is epic.
---
If you somehow missed the Harry Potter boat and wanted to read all the books now, you'd have to flip through 4109 pages spread across 7 books. Or if you just want to catch up with the Harry Potter movies instead, you'd have to sit and stare for 19 hours and 38 minutes for all 8 movies. Or you could just read this comic.
---
A 270-degree, wraparound triple-screen theatre system has just begun rolling out to very select theatres nationwide — only five, in fact — with hopes of delivering an immersive movie-going experience that succeeds where 3D has so miserably failed. I got a sneak peek at the new technology recently and it's, um, really something alright. I'm just not really sure what that is.
---
Alfred Hitchcock, our master of suspense, was incredibly good at manipulating his audience — a fact that has now come in handy for neuroscientists. When they screened a Hitchcock thriller for volunteers in a brain scanner, they found that brain activity of a man who has been in a vegetative state for 16 years was astonishingly similar to that of healthy, conscious people.
---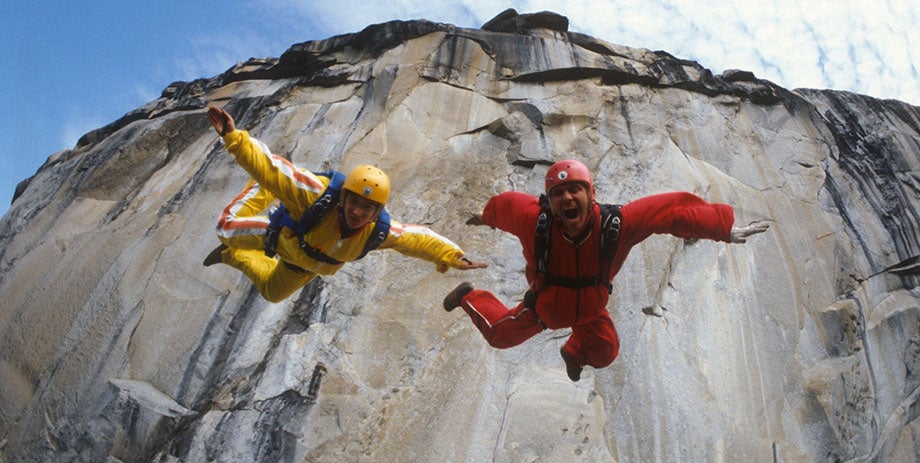 ---
Video: We see some things happen so often in movies that they start to seep into our reality. We totally think they're real. Like thinking the asteroid belt is some dangerous road or that firing a gun to break a lock works or that silencers truly silence a weapon. But nope! Those are all myths that can't ever happen in real life.
---