There may be a recent resurgence of interest in silent film (thanks in no small part to the success of The Artist), but anyone looking to get into the art form is in for a rude awakening. Of the nearly 11,000 movies made in the pre-talkie, golden age of silent film, 70 per cent has been lost and gone forever.
---
If you fit into the piece of the Venn diagram between "Fans of The Hobbit," "Microsoft Users," and "Folks Who Have a 3D Printer," Microsoft and Warner Bros. UK have a treat: On December 13th, when the second Hobbit movie debuts, you'll be able to download plans to 3D print your own souvenir: the Key to Erebor.
---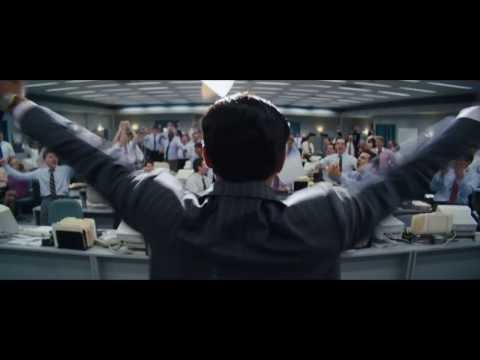 We know how it is. You've been busy and haven't had a chance to get to the cinema much this year. All those beautiful films you missed out on don't have to sit on a shelf gathering dust, however. The annual trailer mashup is out, and it serves as a reminder to how good movies can be.
---
And here we thought we'd done every gimmick we could with Apple's Siri personal assistant. Not so. This time, Siri is answering questions posed by movie characters for no reason whatsoever.
---
Careening through the air 10,000m above the ground can be a brutal experience. To help us cope, airlines have evolved some pretty sophisticated on-demand entertainment in the form of games, movies, internet and the occasional backrub. Here's a look at some of the ambitious ideas that got us there, the failures along the way, and concepts we might see in the future.
---
---
Have you ever walked out of a movie theatre utterly convinced you could have made a far better film? Now you can put your money where your mouth is with a new screenwriting tool called Plotagon. To make it easier for the imaginationally challenged to visualise a scene or dialogue they've just written, the software actually generates an animated version of the script.
---
Bugatti Veyron. McLaren P1. Pagani Zonda. Lamborghini Gallardo. Koenigsegg CCX. All incredible pieces of automotive machinery, and every single one of them gets crashed, destroyed or exploded in the new trailer for Need For Speed starring Aaron Paul.
---
The monster in a horror movie is scary, sure. But an eerie setting is just as important. Fortunately just about anywhere can be freaky as hell when you're alone in the dark, but some places get more horror movie love than others. And this great map by the folks at Esri shows you the horrible hotspots.
---