Video: My first thought when I started to see Danny and the Wild Bunch — a short live action and animation film by Robert Rugan — was: "Is this some dumb Pixar imitation." I'm glad I kept watching, because I love when sugar, spice, and everything nice goes to hell.
---
When Mythbusters' Adam Savage isn't, uh, busting myths, he spends his time crafting amazing replicas of movie props, among other hobbies. This time around it's the hedge maze from Stanley Kubrick's The Shining, prompted by Savage's disappointment in what should have been the "official" version.
---
Once all the annoying attempts at a plot were out of the way, Hollywood's latest stab at making a decent Godzilla film wasn't completely awful — especially if all you care about is giant monsters destroying a city while they duke it out. And it's not entirely clear why this Godzilla figure is arriving so late, but its clever atomic roar feature is a fun little trick.
---
When I think of the colours red and yellow together, I think of Big Macs and french fries and chicken nuggets. Yep, I think of McDonald's. But maybe I should think of Wes Anderson movies now. As you can see in this lovely supercut by Rishi Kaneria that shows Anderson's use of colour, red and yellow a lot in his films.
---
What would you do if, after investing four years of your time and a couple of hundred thousand dollars of your own money, you saw the product of your hard work shared freely around the internet?
The guys behind the Aussie indie zombie flick Wyrmwood, one of the last week's most illegitimately downloaded movies after its release, have something to say to the people who have seen the film, but haven't paid for that privilege.
---
Video: Dissolve is back at it again with one of my favourite recurring series: recreating famous movie scenes with just stock footage. This time they focus on Academy Award winning movies and make you guess the film using hints such as 'theme park fail' and 'midlife strife with rose petals'. It's pretty uncanny how close they can get.
---
Video: The best video games you can play are those that let you act like a complete maniac while surrounded by party girls and mountains of drugs and just shoot a lot of people. Basically, the best video game you can play is just playing the plot of Scarface over and over again. CineFix shows its latest 8-bit creation below.
---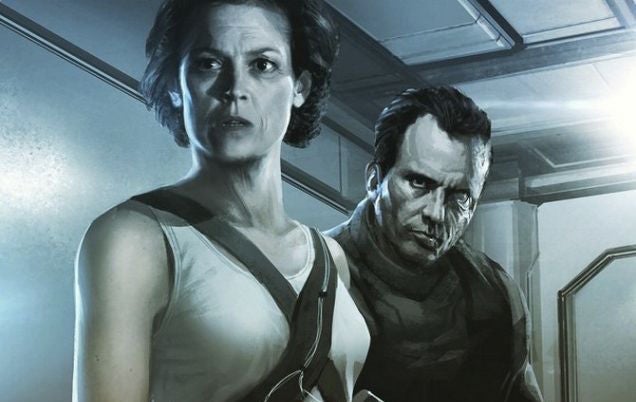 ---
Video: This interesting video by filmmaker Steven Benedict explains the origins and evolution of movie trailers in American cinema. From the first in 1912, for What happens to Mary, to Kubrick's great Dr Strangelove or the latest Hollywood blockbuster trailers.
---