Man of Steel was mostly fine, but one huge problem with the movie was that it was just too dark. It embarrassingly cribbed its visual style off of Nolan's Batman trilogy and that dark tone just doesn't match up well with Superman. Visual Lab decided to restore the colour in the film and it looks so much better.
---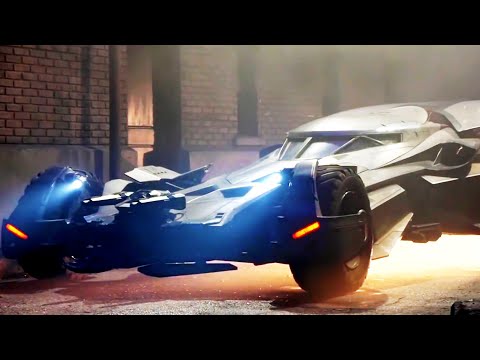 Video: If you want to get a closer look at the new black dune buggy that Ben Affleck's stunt guy will be driving in the upcoming Batman vs Superman movie, here's some up-close footage from JoBlo Movie Trailers. You get up close shots of the parts and a glimpse of the weaponry. It's like a cross between the Tumbler and sleeker Batmobiles of yore.
---
This video by Joris Faucon Grimaud basically covers the entire history of filmmaking. The clips stretch from 1895 to 2015 and include all the movies you watched as a kid and as a teen and as an adult and those films you didn't see but know you should have seen just because you're human.
---
Video: Few directors employ as many trademark shots as Quentin Tarantino. Jacob T. Swinney, who is prolific at documenting QT's work, is back again this time, taking a look at all the driving scenes from Tarantino flicks. You can see odes to previous shots and scenes done in the same manner to evoke similar feelings.
---
Video: Movies can show so much just from tweaking how a scene looks. Steely, icy, blue, colder looking scenes can mean something much different than bright, warm, golden scenes. Pixels & Frequencies put the two type of visual temperatures right next to each other from various movies in this video below.
---
The Matrix was one of the best sci-fi action movies of all time and the rest of the trilogy had some of the most outrageously awesome action sequences ever, even if the movies themselves didn't reach the levels of the original. Basically, The Matrix trilogy is responsible for a lot of awesome moments in film history. Here is a top 10 list from WatchMojo.
---