Loading page
The recent Nepalese earthquake turned swathes of Kathmandu into rubble and killed 8700. But it also had a large — if less perceptible — impact on one of Nepal's largest assets: it shifted Mount Everest by 3cm.
---
This is terrifying. German climber Jost Kobusch was at Everest Base Camp as the earthquake that devastated Nepal, hit Everest too. You can see the people realise the ground was shaking and then immediately get hit by a horrific avalanche right after. So sad.
---
Wow. What a stunner. This breathtaking video was shot from above 20,000 feet and captures the Himalayas in such clear detail that I actually gasped when I watched it. You get to see Mount Everest, Ama Dablam and Lhotse in their natural glory and the view is just majestic. I don't think I'll ever get closer than this.
---
Mount Everest might be the be-all, end-all of mountaineering, but it's also a dumping ground for the climbers striving upon its face — which is littered, as National Geographic puts it, "with garbage leaking out of the glaciers and pyramids of human excrement befouling the high camps." This week, Nepal announced a new rule aimed at cleaning it up.
---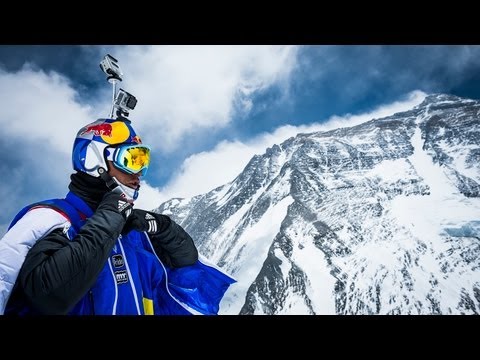 Earlier this month, 48-year-old Russian BASE jumper Valery Rozov took a leap off Mount Everest from an elevation of 23,687 feet. It's the highest ever BASE jump to date, some 60 years after Everest was first summited.
---
Not only has filmmaker David Breashears climbed Mount Everest on five different occasions, he's visited the world's tallest peak 15 times in his career as he works to document the effects of climate change on the mountain. And fortunately for those of us who will never have the chance to see Everest in real life, let alone climb it, Breashers created a stunning gigapixel photo of the mountain and the Khumbu glacier earlier in the year.
---
Even though four people died trying to climb Mount Everest last weekend, and even if reaching the summit costs more than a Porsche, it's not stopping people from attempting to scale the highest point on Earth. In fact, there's so many people trying to climb Mount Everest that it's causing a human traffic jam.
---
Alan Arnette has an excellent post on Outside detailing the costs of reaching Earth's highest summit, Mount Everest. I've never thought about it before but it totally makes sense that there are a lot of things that go on to make that climb, right? And all those things cost a lot of money! Like $US83,000.
---
Loading page