---
---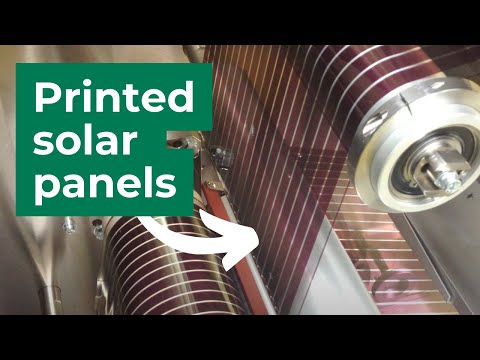 Australia is on the cusp of a solar energy revolution. First, a recent study suggests that we could power our entire national domestic infrastructure using only solar (while slashing the price of home electricity by 70 per cent). Now, the University of Melbourne has introduced a new organic PV cell printer that rolls out a functional binder page-sized sheet of solar panel every two seconds, making the production of all those cells cheaper and a whole lot faster.
---
---
Tucked in a corner of Soho Square, cosied up against ad agencies and seemingly every media firm in London, is the London HQ of Dolby, who you may remember from the title credits of just about every film ever. Hiding in the heart of this otherwise-ordinary building, though, is arguably the coolest cinema in the country, created at enormous expense to demonstrate the next gen of cinema tech.
---
At the Google I/O after party the other night, there was one bartender in particular that stood out. It wasn't the drink he made, or the friendly chatter. It was more than he weighed several tons and could break you with the flick of the wrist. Meet the Makr Shakr.
---
Catching a glimpse of even regular neutrinos — low-energy particles generated in the atmosphere — is difficult enough, but spotting a "cosmic neutrino" left over from the Big Bang has been downright impossible. That is until this cubic kilometer buried under Antartica's frozen wastes started looking.
---
With 11 open-pit facilities producing over 45 million tonnes of coal annually, the Kuzbassrazrezugol (KRU) mining company isn't just the biggest company in the Russian Federation, it's the single largest coal exporter on the planet. And to empty its Bachatsky open-pit coal mine — one of the largest such mines in the region, producing 8.7 million tonnes annually — as efficiently as possible, KRU relies on the world's largest dump truck: the Belaz series 7560.
---
Pulling DNA from the cell that surrounds it may be a vital process to modern genomics, but it's also a cumbersome and time-consuming pain in the arse, "like collecting human hairs using a construction crane," as Jae-Hyun Chung, UW associate professor of mechanical engineering, puts it. Not anymore, though. His handheld device will suck DNA straight from your bodily fluids in a matter of minutes.
---